Win a Metallica 'Black Album' Prize Pack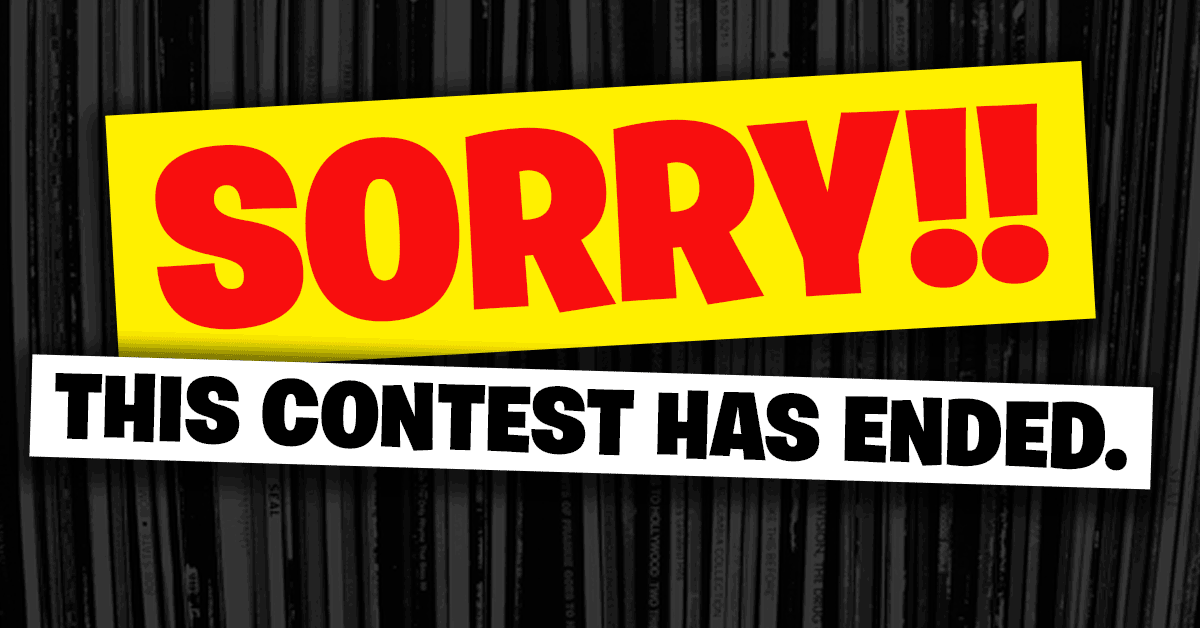 Metallica's landmark 1991 self-titled album (aka The Black Album) is being reissued for its 30th anniversary! The newly remastered album will be available September 10 on standard CD and 180-gram 2LP, as well as in a 3CD expanded edition and a limited edition deluxe numbered box set. To celebrate, we're giving away a killer Black Album prize pack including the deluxe box set, the 3CD expanded edition, plus Kirk Hammett's Cry Baby Wah Pedal from Jim Dunlop, a Metallica t-shirt and slipmat.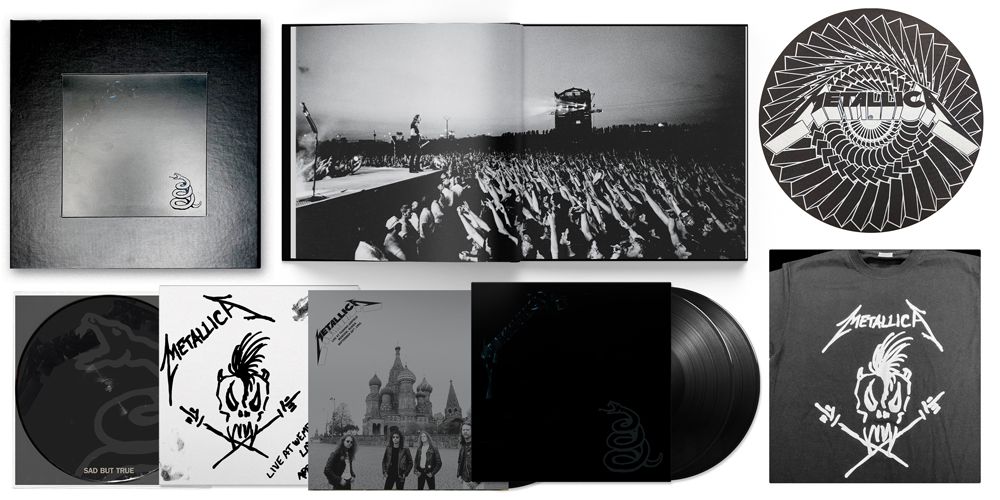 The Black Album is one of the most commercially successful and critically acclaimed records of all time, with global sales of over 35 million, and contains a series of unrelenting singles, "Enter Sandman," "The Unforgiven," "Nothing Else Matters "Wherever I May Roam," and "Sad ButTrue." The standard album is remastered by Bob Ludwig at Gateway Mastering and all other content is remastered by Reuben Cohen at Lurssen Mastering. All content was overseen by executive producer Greg Fidelman.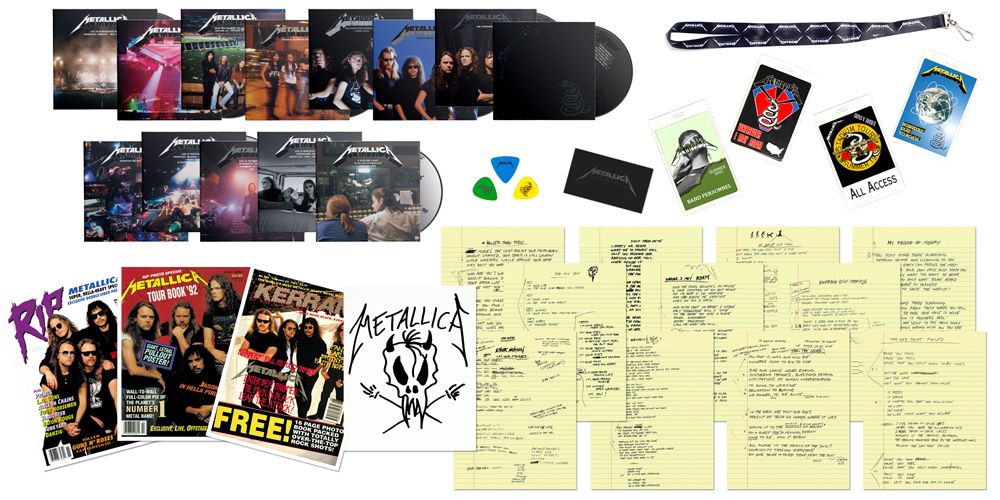 The limited edition deluxe numbered box set (with magnetic flap) of Metallica (Remastered) [30th Anniversary Edition] includes the remastered album on 180-gram double LP and CD, "Sad But True" picture disc, 3 live LPs, 14 CDs, and 6 DVDs featuring unreleased content (live shows, rough mixes, demos, etc), MP3 download card of all audio, 4 tour laminates, lanyard, 3lithos, 3 guitar picks, lyric folder and sheets, and a 120-page hardcover book with never-before-seen photos + stories from those who were there.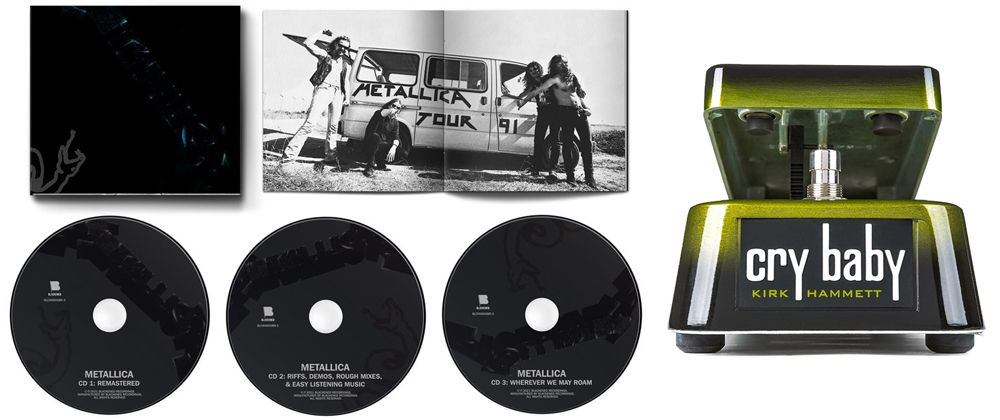 The 3CD Expanded Edition has an alternate cover handpicked by Lars Ulrich and features the newly remastered album and previously unreleased, demos, rough mixes, & live tracks across three CDs. Includes a 28-page booklet.

The Cry Baby Wah Pedal from Dunlop captures Kirk Hammett's thick top end and full dynamic range with custom graphics and tread. Developed in close collaboration with the metal guitar icon himself, it has been meticulously tuned and tweaked to deliver the wah sound that revolutionized metal solos.
Sweepstakes Rules
Contest ends 09/22/2021

Contest entries are property of Amoeba Music

One entry per person, please

No purchase necessary

Enter on

Amoeba.com
Please see additional rules here.