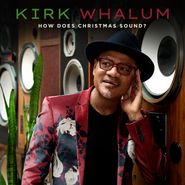 $19.98
Currently Unavailable
Artist:
Kirk Whalum
Genre:
Holiday
,
Jazz
Release Date:
09/10/2021
Label:
Artistry Music
Catalog Number:
7076
Recording:
Studio
Length:
Format:
CD
How Does Christmas Sound? (CD)
Kirk Whalum

Currently Unavailable
$19.98
SHIPS FREE
in U.S.
Amoeba Review
GRAMMY-winning saxophonist Kirk Whalum presents his second Christmas album, the reverent and soulful new How Does Christmas Sound?. Instead of an overly cheery collection of carols or holiday classics, Whalum offers originals and familiar tunes that highlight the spiritual side of the holiday. The set even includes a cover of Mariah Carey's "All I Want For Christmas" that turns the object of desire into something more holy.
Overall Rating
0 Submissions