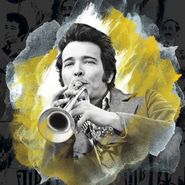 View all Photos

$99.98
Buy
Artist:
Herb Alpert
Genre:
Easy Listening
Release Date:
10/02/2020
Label:
Herb Alpert Presents
Catalog Number:
214
Recording:
Studio
Length:
Format:
CD
Note:
3CD
Herb Alpert Is... (CD)
Herb Alpert
Amoeba Review
A new 63-song anthology of music from the legendary trumpeter Herb Alpert. This 3-CD box set is presented in a hard bound Digi case and a 180-page book of vintage photos, extensive song credits, and a 7,500 word essay written by Bud Scoppa. The Digi case is housed in a custom slipcase with a screened printed smoked acrylic window.
Overall Rating
0 Submissions