Garbage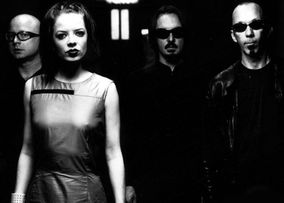 By David Downs
American-Scottish pop group Garbage formed in 1994 in Wisconsin when Nirvana producer, Butch Vig, and associates Steve Marker and Duke Erikson, auditioned and hired Angelfish singer Shirley Manson for a side project that would unite Hip-Hop beats, rock guitars and electronica under a pop music aesthetic. The hit combination helped Garbage sell millions of records in the '90's and into the 2000s, earning the hit machine seven Grammy nominations.
... Read More
Artist News
Signing @ Amoeba Hollywood
Garbage book signing on 7/10 @ 6pm!
Sign-up
for news alerts for this artist
| Album Title | Label | Released | Format | Price |
| --- | --- | --- | --- | --- |