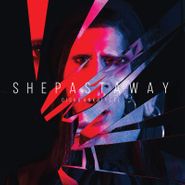 $21.98
Currently Unavailable
Artist:
She Past Away
Genre:
Rock
Release Date:
07/12/2019
Label:
Metropolis Records
Catalog Number:
1197
Recording:
Studio
Length:
Format:
Vinyl LP
Note:
Red Colored Vinyl
Limit One Per Customer


NOW OPEN!
Visit our new Berkeley
Cannabis Dispensary
located next door!
Disko Anksiyete [Red Vinyl] (LP)
She Past Away
Currently Unavailable
$21.98
SHIPS FREE
in U.S.
Amoeba Review
Turkish goth rockers She Past Away adopt a more avant-garde approach and pull from diverse influences for a new take on modern gloom. Their sound on the melancholic Disko Anksiyete is dark-wave mingling with 80's post-punk guitars behind minimal Turkish lyrics, creating a driving and mesmerizing exploration of the dark and mysterious soul.
Overall Rating
0 Submissions