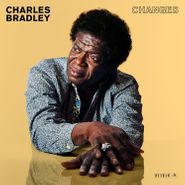 $28.98
Currently Unavailable
Artist:
Charles Bradley
Genre:
Soul
Release Date:
04/01/2016
Label:
Daptone Records
Catalog Number:
41X
Recording:
Studio
Length:
Format:
Vinyl LP
Note:
2LP
Includes Bonus Instrumental Songs
Changes [Deluxe Edition] (LP)
Charles Bradley

Currently Unavailable
$28.98
SHIPS FREE
in U.S.
Amoeba Review
Kevin, Berkeley 04/01/2016
Saw this guy at the Fillmore in May and I was not disappointed! He made the whole crowd feel the love. If you don't get to go see him, at least read up on him and buy one of his records! Changes is rock-solid soul with no bells and whistles and one really nice Black Sabbath cover. Trust me, it works.
Overall Rating
0 Submissions