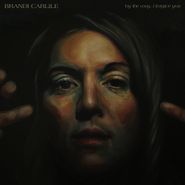 $16.98
Currently Unavailable
Artist:
Brandi Carlile
Genre:
Rock
Release Date:
02/16/2018
Label:
Elektra
Catalog Number:
565226-2
Recording:
Studio
Length:
Format:
CD


NOW OPEN!
Visit our new Berkeley
Cannabis Dispensary
located next door!
By The Way, I Forgive You (CD)
Brandi Carlile
Currently Unavailable
$16.98
SHIPS FREE
in U.S.
Amoeba Review
09/07/2020
As the title of Brandi Carlile's sixth studio album suggests, the songs focus on catharsis and empathy, touching on subjects like parenthood, break-ups, a friend's suicide, and in the lead single, "The Joke," the struggles of the outsiders, the marginalized. The emotions ring true in her powerful voice and are buoyed by big Americana/pop production from Dave Cobb and Shooter Jennings.
Overall Rating
0 Submissions