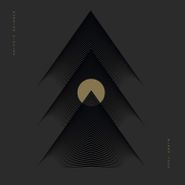 $26.98
Currently Unavailable
Artist:
Russian Circles
Genre:
Rock
Release Date:
08/02/2019
Label:
Sargent House
Catalog Number:
215X
Recording:
Studio
Length:
Format:
Vinyl LP
Note:
Indie Exclusive
Gold Colored Vinyl
LIMIT 1 PER CUSTOMER
Blood Year [Gold Vinyl] (LP)
Russian Circles
Currently Unavailable
$26.98
SHIPS FREE
in U.S.
Amoeba Review
08/04/2020
Blood Year just might be one of the year's most intense listening experiences. Russian Circles are in fine form here, delivering punishing riffs, bold percussion, and loads and loads of fuzz. You've heard the phrase "more bark than bite" — well, Blood Year does both. Turn it up loud and enjoy the ominous atmosphere these masters of heavy music have conjured up. Get ready for a brutal yet beautiful tour de force!
Overall Rating
0 Submissions