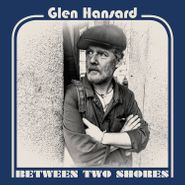 $26.98
Buy
Artist:
Glen Hansard
Genre:
Rock
Release Date:
01/19/2018
Label:
ANTI-
Catalog Number:
87556
Recording:
Studio
Sound:
Stereo
Length:
Format:
Vinyl LP


NOW OPEN!
Visit our new Berkeley
Cannabis Dispensary
located next door!
Between Two Shores (LP)
Glen Hansard
Buy
$26.98
SHIPS FREE
in U.S.
Amoeba Review
The latest from Glen Hansard is a timeless, self-assured addition to the canon of indie folk. Heartfelt, warm, and wryly hopeful, it's a gem, made even greater by introspective, insightful lyrics. This languid, rootsy album also benefits from gorgeous arrangements, with organ, brass, and the occasional jazz groove.
Overall Rating
0 Submissions