Live at Amoeba: Upcoming Shows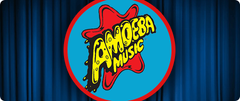 We are constantly hosting free live performances, DJ sets, and signing events at each of our three stores. All ages are welcome.
Our Next Show:
Hollywood
12/13 @ 8:00pm
Berkeley
2455 Telegraph Ave. Berkeley, CA 94704
There are no shows currently on the calendar.
Hollywood
6400 Sunset Blvd. Los Angeles, CA 90028

Jay Midnight, born and raised in San Mateo, California (SF Bay Area), is an international DJ and former radio host who founded his own record label, Run The Record. Jay released two back to back projects in September of 2017, Midnight Theories Vol. 1 & Vol. 2, and has releases coming in 2020.
Tuesday December 17th 5:30pm

French producer SebastiAn visits Amoeba Hollywood for a mini-DJ set and album signing.
His new LP Thirst comes out November 22nd on Because Music. Purchase your copy in-store at Amoeba Hollywood to meet SebastiAn and get your copy signed after his DJ set.
- In-store purchase only to attend signing (no online/phone orders).
- Show is free/all-ages, purchase of new album required to attend signing.
Catch SebastiAn live at The Fonda Theater December 18th.
San Francisco
1855 Haight St. San Francisco, CA 94117
There are no shows currently on the calendar.