Live at Amoeba: Upcoming Shows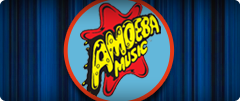 We are constantly hosting incredible free live performances, DJ sets, and signing events at each of our three stores. All ages are always welcome.
Our Next Show:
San Francisco
3/31 @ 5:00pm
Berkeley
2455 Telegraph Ave. Berkeley, CA 94704
There are no shows currently on the calendar.
Hollywood
6400 Sunset Blvd. Los Angeles, CA 90028

Since 2014, Sans Nom has been host of "The Blacklight Special," a radio show on KCSB 91.9-FM, airing every Sunday night at 10pm until midnight, appealing mostly to the underbelly of underground music culture.

Sponsored by our friends at LA WEEKLY, our April fundraising event features guest auctioneer, comedian Martin Moreno and benefits the Mexican American Legal Defense and Educational Fund (MALDEF).
Come down and bid on concert tickets, collectibles, gift certificates from our neighbors (Trader Joe's and Urban Outfitters to name a few), and other amazing Ephemera! We match all winning bids (up to $1000) and 100% of all proceeds go to MALDEF, the nation's leading Latino legal civil rights organization, promoting social change through advocacy, communications, community education, and litigation in the areas of education, employment, immigrant rights, and political access.

Mastodon celebrates their new album, Emperor Of Sand (out 3/31 on Reprise Records) with a live performance at Amoeba Hollywood!
To attend the in-store and receive a limited-edition "Mastodon: Live at Amoeba" poster, purchase Emperor Of Sand starting Friday, March 31st in-store only at Amoeba Hollywood. While they last!
* In-store purchases only.
* 1 ticket per CD/LP, with a limit of 2 per person.
* Space is limited.
*This is a live performance only. There will be no signing/meet & greet happening after the show.
* There won't be a standby line for this event.
* Admission line for the show forms at 3pm on April 4th.

The Wild Reeds return to Amoeba to celebrate their sophomore album, The World We Built (out 4/7 on Dualtone Records), with a live set and signing!
Performing live at the Teragram Ballroom on May 20th.
The Wild Reeds' sound is highlighted by the interweaving vocal harmonies of three phenomenally talented front-women - Kinsey Lee, Sharon Silva and Mackenzie Howe - who swap lead vocal duties and shuffle between an array of acoustic and electric instruments throughout the set. They are backed by a rhythm section of Nick Jones (drums) and Nick Phakpiseth (bass)

Photocall bleeped onto the scene in 2004 with their self-released (and now cult classic) 'Silver Clouds.' Recently Photocall remixed Matthew Dear's 'You Put a Smell On Me' for Ghostly International, and self-released the disco single, 'Flying Tiger of Love.'

Kristine Meredith Flaherty records under the moniker K.Flay and she visits Amoeba Hollywood to celebrate the release of her new album, Every Where Is Some Where – coming out April 7 via Night Street/Interscope Records. Purchase your copy in-store at Amoeba to get your copy signed after her performance.

Their new album, Gravedigging comes out on Innovative Leisure March 31st. Catch their live set and get your CD or LP signed by the band after the show.
Playing live at The Wayfarer (Costa Mesa) 3/31 and The Observatory (Santa Ana) 4/8.
"It's rare that a band can cohesively integrate dreamy '50s and '60s rock into the standard garage rock structure with finesse." - The Baitshop
Alex Hamberger is a bassist, songwriter, and the co-founder of Sol Sounds Records. He plays bass with and manages the fairy-soul duo Bashful Creature and soul-jazz group Nitetides.

Los Angeles based DJ and Producer Jimmy Maheras is a cornerstone of California's electronic music scene that has been steadily contributing to the development of modern house and techno music through a variety of music projects over the past few years
San Francisco
1855 Haight St. San Francisco, CA 94117

Experience an EDM dance extravaganza like never before with mixologist DJ HOTWIRE on Friday, March 31st at 5pm! Born and raised here in San Francisco, Hotwire has spent many years perfecting his craft and is ready to hit the Amoeba stage for the first time! This is a free and all-ages event, so bring the whole family.