Live at Amoeba: Upcoming Shows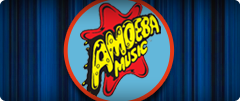 We are constantly hosting incredible free live performances, DJ sets, and signing events at each of our three stores. All ages are always welcome.
Our Next Show:
Hollywood
8/22 @ 7:00pm
Berkeley
2455 Telegraph Ave. Berkeley, CA 94704
There are no shows currently on the calendar.
Hollywood
6400 Sunset Blvd. Los Angeles, CA 90028

Zach returns to Amoeba for a guest DJ set!
He is nominated for an Emmy for his music supervision on the excellent Master Of None Season 2 (Netflix).
The soundtrack is out now on CD and double-vinyl LP and you can watch Master of None Season 2 streaming now on Netflix.
Wednesday August 23rd 6pm

Myrkur performs live at Amoeba Hollywood in anticipation of her new album, Mareridt (out September 15th on Relapse Records).
Pre-order Mareridt in-store at Amoeba Hollywood on August 23rd to receive a poster and attend special signing after the in-store.
She'll also be performing at Psycho Las Vegas on August 19th.

His sound is a radical fusion of Acid House, Space Disco & Psyche Rock. He has produced 50+ records mostly on his own labels Grayhound and Golden Goose edits and remixed everyone from Tribe Called Quest, Faithless, Perry Farrell, Yabby You & Freeland.

Amoeba Hollywood welcomes Brian McKnight for a mini-set/live performance and album signing celebrating his new album, Genesis (available 8/25).
Show is free/all ages, signing is limited to fans purchasing the album in-store only at Amoeba Hollywood starting 8/25 (first 200/space limited).
Brian McKnight has earned a place in music history selling over 25 million albums worldwide and charting numerous radio hits across many genres. In addition to being a singer, songwriter and producer, McKnight is a multi-instrumentalist who plays nine instruments including piano, guitar, bass, drums, percussions, trombone, tuba, french horn and trumpet.
Thursday September 7th 6pm

In the somewhat crowded scene of Tuareg guitarists, Mdou Moctar stands apart from his peers. One of the few original singer/songwriters willing to experiment and push the boundaries of the genre, his unconventional styles have won him accolades both in Niger and abroad.
"Moctar is a miraculous Tuareg guitarist and singer from Niger, a master of hypnotic Saharan electro-drone blues, each song burning on and on, all flatness and grit, like the wind grinding low over the desert." - Village Voice
Perfoming live at Zebulon on September 8th.
San Francisco
1855 Haight St. San Francisco, CA 94117

Join us on Tuesday, August 29th at 5pm as we wish a very Happy Birthday to the King of Pop, Michael Jackson! DJ Jay Midnight provides his one-of-a kind MJ mixes that will knock your socks off. We'll have treats and nothing but great vibes, so bring the whole family and have some fun. Plus, ALL Michael Jackson/Jacksons-related merchandise will be 20% off that day!

Grammy Award-winning artist Fantastic Negrito performs an exclusive, intimate performance followed by a Q&A at Amoeba SF on Friday, September 1st at 6pm to celebrate the re-release of his critically-applauded debut album, The Last Days of Oakland.