Live at Amoeba: Upcoming Shows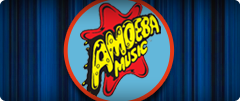 We are constantly hosting incredible free live performances, DJ sets, and signing events at each of our three stores. All ages are always welcome.
Our Next Show:
Hollywood
6/2 @ 8:00pm
Berkeley
2455 Telegraph Ave. Berkeley, CA 94704
There are no shows currently on the calendar.
Hollywood
6400 Sunset Blvd. Los Angeles, CA 90028

Also known as DJ Hoseh, he was the host of Heasdspace, on KXLU 88.9 FM. Headspace was the only radio program of its kind in Los Angeles, focusing on experimental.DJ Hoseh regularly DJs around Los Angeles and has opened for such acts as Lee Perry, the Orb, and countless others.

Sponsored by our friends at LA WEEKLY, Amoeba Hollywood's June fundraising event features guest auctioneer, JAKE FOGELNEST (writer/comedian - CORPORATE (Coming to Comedy Central), Girlboss, Difficult People (New episodes 8/8), Wet Hot American Summer: First Day Of Camp, Billy On The Street) and will benefit the Sierra Club and help further their mission to explore, enjoy, and protect the wild places of the earth while practicing and promoting the responsible use of the earth's ecosystems and resources. www.sierraclub.org.
Come down on Saturday, June 3rd at 4pm and bid on concert tickets, collectibles, gift certificates from our neighbors (TRADER JOE'S, URBAN OUTFITTERS to name a few), and other amazing ephemera! We match all winning bids (up to $1000), doubling the money going to support the Sierra Club. Stay tuned for items on the auction block...

The multi-talented Oakland-born singer, songwriter, producer, actress, and designer celebrates her new Dreamseeker EP with a live performance and signing at Amoeba Hollywood!
"I want listeners to feel like anything is possible, there's room for magic, and they can be themselves no matter what," she leaves off. "I want to lift spirits and make people feel good." - Goapele

Maria Minerva is an Estonian experimental musician. She is releasing music on the Los Angeles independent record label Not Not Fun and its dance-oriented sub-label 100% Silk. She has cited Brian Eno, Throbbing Gristle, Cabaret Voltaire and Moodymann as her influences.

Nick Hakim celebrates his new album, Green Twins (ATO Records), with a live set and signing at Amoeba.
Catch him on June 9th at the Natural History Museum.
"achingly beautiful soul music that almost always reaches you somewhere deep in your bones" - The FADER

Kevin Morby (Woods, The Babies) celebrates his new album, City Music, with a live set and signing at Amoeba Hollywood. City Music comes out 6/16 on Dead Oceans, but we'll have it available for purchase/signing for this special event!

Frosty is the co-founder and creative director of dublab. He is the proud host of the radio thrill called "Celsius Drop." As an extension of dublab's future roots radio transmissions Frosty produces the "dublab presents" album collection and a series of highly-themed, world touring art exhibitions

Steve Earle performs live and signs his new album, So You Wannabe an Outlaw (out June 16th), at Amoeba Hollywood on Wednesday, June 21st at 6pm! Buy the album at Amoeba Hollywood to get it signed after the show.

Over the past seven years, Aura T-09 has been a consistent advocate of producers and styles that seek to free the dance floor from the hegemony of 4/4 beats. Her friendship, support and collaboration with late footwork scene godfather DJ Rashad directly led to the genre's popularity in the city.

Having logged in roundabout 15,000 hours of freeform public radio time at WDET in Detroit, Liz Warner (AKA Liz Copeland) often considers the airwaves a bit of a second home, even a state of mind. Music is the message, embracing and sometimes clashing moments of funky jazz excursions with punk rock roadmaps, underground techno wizardry with far out space rock and otherworldly, dreamy interludes with past and future pop dance anthems.
San Francisco
1855 Haight St. San Francisco, CA 94117

If you're going to San Francisco, be sure to wear some flowers in your hair. If you're going to Amoeba SF on Saturday, June 10th at 2pm, be sure you're prepared to witness a psychedelic, multi-media, hit-filled tribute to the Summer of Love like you've never seen before! (Flowers in hair are totally optional!) San Francisco legend DJ/VJ Stefan G has thrown together a most trippy mix of music and historical footage (some never seen until now) of one of the most tumultuous eras ever.

Steve Earle performs live and signs his new album, So You Wannabe an Outlaw (out June 16th), at Amoeba SF on Thursday, June 22nd at 5pm! Buy the album at Amoeba SF to get it signed after the show.