Live at Amoeba: Upcoming Shows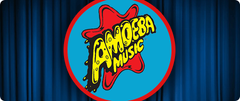 We are constantly hosting free live performances, DJ sets, and signing events at each of our three stores. All ages are welcome.
Our Next Show:
Hollywood
7/16 @ 6:00pm
Berkeley
2455 Telegraph Ave. Berkeley, CA 94704
There are no shows currently on the calendar.
Hollywood
6400 Sunset Blvd. Los Angeles, CA 90028

L.A. sister-duo Bleached celebrates their new album, Don't You Think You've Had Enough? (out July 12th on Dead Oceans) with a live mini-set/performance and album signing.
Show is free/all-ages. To attend the album signing, purchase Don't You Think You've Had Enough? in-store only at Amoeba Hollywood starting July 12.
Playing live: July 11th – Moroccan Lounge, October 5th – The Casbah, San Diego, October 6th – Glass House, Pomona

L.A. / Woodland Hills indie-rockers HUNNY celebrate their debut CD Yes. Yes. Yes. Yes. Yes. (Epitaph Records) with a live performance and signing at Amoeba Hollywood!
Purchase your copy at Amoeba on July 17th to meet the band/get your copy signed after the live show. Show is free/all-ages, CD purchased required for the meet/signing.

Jason James aka Force Placement is a DJ/producer from Los Angeles, CA. He is a resident DJ and founding member of The Black Lodge, an LA based event collective and record label that has been pushing mutant strains of underground dance music to the masses since 2015.

Tuxedo (Mayer Hawthorne & Jake One) celebrate the release of III with a live show and album signing at Amoeba Hollywood!
Show is free/all-ages. Get your copy beginning July 19th at Amoeba Hollywood to attend post-show signing/meet the band.
Playing live July 20th at The Observatory, Santa Ana and August 23rd at The Globe Theater, Los Angeles.

Chulita Vinyl Club Los Angeles formed is made up of women, gender non-conforming, and non-binary LGBTIQ+ people of color. They utilize music and vinyl as a form of resistance to fight against the erasure of our culture(s). DJs Bien Buena, Que Madre, DJ Liz, Extraterrestre, Ni Maiz, Bien Trankis, and Sleepwalk will spin the tunes!
Wednesday August 14th 5pm

Hardrock heavyweights Killswitch Engage perform LIVE at Amoeba Hollywood to celebrate their new album, Atonement (Metal Blade Records).
To attend:
Purchase your copy of Atonement in-store at Amoeba Hollywood on Wednesday, August 14th to receive a guaranteed admission ticket to attend the in-store performance AND a special Killswitch Engage "Live at Amoeba" poster designed by Mike (KSE).
- No online or phone orders for this event.
- Limit of two album/guaranteed admission ticket/poster packages per person.
- No meet and greet/signing after the performance.
San Francisco
1855 Haight St. San Francisco, CA 94117
There are no shows currently on the calendar.