Live at Amoeba: Upcoming Shows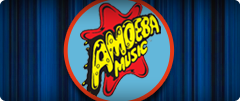 We are constantly hosting incredible free live performances, DJ sets, and signing events at each of our three stores. All ages are always welcome.
Our Next Show:
Hollywood
4/27 @ 6:00pm
Berkeley
2455 Telegraph Ave. Berkeley, CA 94704
There are no shows currently on the calendar.
Hollywood
6400 Sunset Blvd. Los Angeles, CA 90028

L.A. Sunset Strip garage rock legends The Sloths have roared back into action with their new album, Back From The Grave (Lolipop Records/Burger Records) and a Record Store Day limited release 7" of "Makin' Love"/"You Mean Everything" - the impossible to find garage slab, straight from the SAVAGE side of the Sunset Strip! This RSD reissue is one of the most positively deadly garage obscurities of the mid-sixties.
Dig the scene and get your copies signed after the in-store! The 7" will be available on Record Store Day in limited quantities/while they last. Back From The Grave is out now.

Los Angeles based DJ and Producer Jimmy Maheras is a cornerstone of California's electronic music scene that has been steadily contributing to the development of modern house and techno music through a variety of music projects over the past few years

Amoeba Hollywood celebrates BOOKSTORE DAY with Damon Krukowski (Galaxie 500, Damon & Naomi) - signing copies of his new book The New Analog: Listening and Reconnecting in a Digital World (The New Press). In addition to the new book, Damon & Naomi's beloved album, Within These Walls, will be reissued on vinyl and we will have copies available for signing at this event.
(Please note: our Bookstore Day sale excludes The New Analog.)
What John Berger did to ways of seeing, well-known indy musician Damon Krukowski does to ways of listening in The New Analog, a lively guide to the transition from analog to digital culture.

Day Wave celebrates his new album with an in-store performance and signing for The Days We Had (Harvest Records).The album comes out on CD and 180-gram LP on May 5th, but will be available a day early at the in-store performance for purchase/signing.

Noche Romantica is an all Latin music dance party which began in San Francisco in 2012. Playing genres such as romanticas, boleros, psych, boogaloo, cumbia, rock n roll y mas on all vinyl! Since 2012 Noche Romantica has continued to host monthly dance parties at local bars in San Francisco and has also expanded to Los Angeles and New York!

L.A.'s own La Santa Cecilia returns to Amoeba Hollywood to celebrate their new album, Amar y Vivir, with a live acoustic set and signing. This special vinyl-only release will be available early for their Amoeba performance and album signing (official release date is May 12th).
Amar y Vivir's 12 song set was recorded entirely live in 5 days in the streets, bars, and parks of Mexico City. The visual album is an exploration of the bands roots and counts with the collaboration of the iconic Mexican singer Eugenia Leon, Chilean star Mon Laferte and the legendary Mariachi America amongst others.

Come celebrate the exciting return of Twin Peaks with an evening of music curated by the show's music and sound supervisor! Don't miss this opportunity to hang with fellow fans one week before the television premiere plus have a chance to win official twin peaks merchandise, vinyl and more.

Los Angeles based record collector specializing in Funk, RnB, Soul and Jazz 45s. Funky Sole resident funk yard deejay every Saturday night since January 2012 and The Cinefamily for Hangover Matinees in addition to various other screenings.
San Francisco
1855 Haight St. San Francisco, CA 94117
There are no shows currently on the calendar.