Live at Amoeba: Upcoming Shows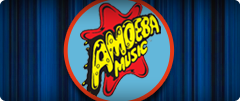 We are constantly hosting incredible free live performances, DJ sets, and signing events at each of our three stores. All ages are always welcome.
Our Next Show:
San Francisco
6/29 @ 6:00pm
Berkeley
2455 Telegraph Ave. Berkeley, CA 94704
There are no shows currently on the calendar.
Hollywood
6400 Sunset Blvd. Los Angeles, CA 90028

UPDATE 6/24/17: Tickets to this event are sold out. Baby Driver soundtrack available now on CD and LP.
Filmmaker Edgar Wright celebrates the release of his new film Baby Driver (opens 6/28 in Los Angeles) with a soundtrack signing at Amoeba Hollywood Friday, June 30 at 5pm!
To attend signing/meet Edgar: Purchase your copy of Music From The Motion Picture Baby Driver on CD or double vinyl LP in-store at Amoeba Hollywood beginning Friday, June 23rd. You'll receive a ticket to attend the 6/30 signing. 1 ticket per album, max 2 per person.
- Due to limited time there will be no photos with Edgar and ONLY Baby Driver soundtrack can be signed.

Having logged in roundabout 15,000 hours of freeform public radio time at WDET in Detroit, Liz Warner (AKA Liz Copeland) often considers the airwaves a bit of a second home, even a state of mind. Music is the message, embracing and sometimes clashing moments of funky jazz excursions with punk rock roadmaps, underground techno wizardry with far out space rock and otherworldly, dreamy interludes with past and future pop dance anthems.

Garbage featuring Shirley Manson, Duke Erikson, Steve Marker, and Butch Vig celebrate the release of their new book, This Is the Noise That Keeps Me Awake, with a signing event at Amoeba Hollywood.
- Purchase the book in-store at Amoeba Hollywood beginning July 4th.
- Purchasers will receive a ticket with receipt/book and must bring this to attend the signing. Limited to two book/signing event tickets per person (no online or phone order possible for this special event).
- Garbage will be signing their new book and ONE additional item per fan (not one additional item per book purchased - ONE non-book item per person please.)
- Space is limited to first 240 books purchased.

Mike Huckaby spins a special Sun Ra set at Amoeba Hollywood!
Tastemaker, educator, sound designer, and Motor City proponent. Mike Huckaby has done much for Detroit electronic music. The man behind the once legendary Record Time store has gathered an encyclopedic knowledge of music and shares a special set of Sun Ra music for his Amoeba set.
San Francisco
1855 Haight St. San Francisco, CA 94117

Paula Frazer and Tarnation perform live at Amoeba SF on Thursday, June 29th at 6pm in honor of her first new album in ten years, What Is And Was (out June 30th on New High Recordings). Get the album a day before release date and get it signed after the set.