Live at Amoeba: Upcoming Shows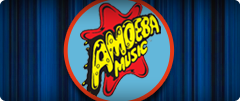 We are constantly hosting incredible free live performances, DJ sets, and signing events at each of our three stores. All ages are always welcome.
Our Next Show:
Hollywood
10/24 @ 6:00pm
Berkeley
2455 Telegraph Ave. Berkeley, CA 94704
Thursday October 26th 5pm

The Used celebrate the release of their new album, The Canyon (Hopeless Records) with a live stripped-down performance and signing at Amoeba Berkeley.
To attend: Purchase The Canyon at Amoeba Berkeley on 10/26 to guarantee admission to performance and to meet and get your copy signed by the band after. Space is limited, in-store purchases only.
Hollywood
6400 Sunset Blvd. Los Angeles, CA 90028

Antibalas will bring the Afrobeat party to Amoeba Hollywood in support of their recent album, Where The Gods Are In Peace (out now on Daptone Records). Pick up the new album at the in-store and get a free in-store poster with purchase - while they last! (Due to time constraints the band will not be doing a signing after the show).
"Antibalas is musical democracy in action, and an inspiring example of a band practicing what they preach." - BBC Music
Playing live at The Growlers 6 in San Pedro, October 29th.
Thursday October 26th 6pm

Amoeba is honored to welcome William Friedkin for a signing event celebrating the release of The Exorcist Deluxe Original Motion Picture Soundtrack from Waxwork Records. The 180-gram colored vinyl version will be available to purchase at Amoeba Hollywood on 10/26.
To attend the signing and meet William Friedkin: Purchase The Exorcist Deluxe Original Motion Picture Soundtrack in-store only at Amoeba Hollywood on October 26th. You'll receive a ticket to attend the signing. Limit 1 LP/Signing Ticket per person.
- William Friedkin will be available for photos at the signing and can autograph ONE additional personal item per person besides The Exorcist Deluxe Original Motion Picture Soundtrack.
George Jensen has been a DJ on KCHUNG Radio since 2011 and currently produces a show called Los Angeles (field recordings of L.A.). George also hosts a radio program called Quietüde on Dublab.

Celebrate Halloween at Amoeba Hollywood Tuesday, October 31st! Join us for spooky fun including our annual "Howl-o-ween" Dog Costume Contest, DJ Creature From The Black LaTUNA spinning Halloween music, candy for the kids, and treats for your four legged friends from our friends at Weruva.
3:30PM DJ Creature From The Black LaTUNA will spin a musical web of fright...
5pm: DOG COSTUME CONTEST hosted by Billy "Spooky-Pants" Calhoun
Show off your dog's Halloween finest on our stage for chances to win gift certificates, great prizes, and fun treats for lucky winners!
And remember ghouls, Amoeba Hollywood closes early at 7pm on Halloween.
Wednesday November 1st 6pm

Weezer celebrates the release of their new album, Pacific Daydream, with a special stripped-down live show at Amoeba Hollywood.
To attend: Purchase Pacific Daydream (CD or LP) in-store at Amoeba Hollywood beginning Friday, October 27th to receive GUARANTEED ADMISSION to this special in-store performance AND a limited-edition "Weezer - Live at Amoeba" poster made for this event.
- 1 ticket + poster per CD/LP purchased, max 2 per person.
- In-store purchases only (no online/phone orders).
- Posters will be given out with album purchase.
- Limited to store capacity/space is limited.

The amazing Lalah Hathaway celebrates her new album, Honestly (Hathaway Entertainment) with a live performance and signing at Amoeba Music, Hollywood.
Show is free/all ages, signing is limited to fans purchasing the album in-store only at Amoeba Hollywood starting 11/3 (space limited).
Thursday November 9th 6pm

Official release performance/party for new limited-edition NKRIOT cassette!
Live performance and signing after the show.

-Cassettes will be available for purchase at Amoeba on 11/9.
-Holo-displays will be given with each cassette tape purchase (while supplies last)


"... electronic extraterrestrial projecting eccentric sounds of music foreign to the human ear. It is the concept of vocals, a keyboard, and a guitar combined with all electronic elements..." - Al Borde
San Francisco
1855 Haight St. San Francisco, CA 94117
Wednesday October 25th 6pm

Author Curt Weiss will be reading passages from and signing his latest book Stranded in the Jungle: Jerry Nolan's Wild Ride—A Tale of Drugs, Fashion, the New York Dolls, and Punk Rock at Amoeba SF on Wednesday, October 25th at 6pm. Purchase the book at Amoeba SF to get it signed.
Thursday October 26th 6pm

Oakland's Everyone Is Dirty celebrate the release of their new LP, My Neon's Dead, with a live set and signing at Amoeba San Francisco.
Featuring the combination of front woman Sivan Lioncub's electric-violin sorcery, ultra freaky stage antics and charged lyrics that when paired with her vocals could be at times ethereal and at others mightily ferocious; Chris Daddio's pawn shop guitar crunch; the driving post-punk bass lines of Tyler English; and Tony Sales' expressive and explosive drumming, together they coalesce into a force to be reckoned with.
Saturday October 28th 1pm

ODESZA stops in at Amoeba SF on Saturday, October 28th to sign copies of their new album, A Moment Apart (out now on clear vinyl, indie exclusive green vinyl, and CD on Counter Records). Purchase your copy of A Moment Apart at Amoeba SF that day to get it signed and meet ODESZA. (Space is limited. Signing copies purchased at Amoeba SF only.)
Friday November 3rd 3:30pm

Cults visit Amoeba San Francisco for a live set and signing of their new album, Offering (out now on Omnian Music Group).
Purchase Offering on CD or vinyl in-store only at Amoeba San Francisco to get it signed after the in-store performance.
Playing Live November 3rd at The Chapel in SF.
Offering lives up to its name -- Cults give more of themselves on these songs than ever before, and opening themselves to more possibilities pays off with some of their most exciting music." - All Music