Live at Amoeba: Upcoming Shows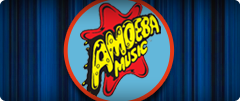 We are constantly hosting incredible free live performances, DJ sets, and signing events at each of our three stores. All ages are always welcome.
Our Next Show:
Hollywood
9/22 @ 6:00pm
Berkeley
2455 Telegraph Ave. Berkeley, CA 94704
There are no shows currently on the calendar.
Hollywood
6400 Sunset Blvd. Los Angeles, CA 90028

UPDATE 9/8 AT 11:15AM: WE ARE NOW SOLD OUT OF TICKETS TO THIS EVENT.
David Lynch visits Amoeba Hollywood to sign copies of the new Twin Peaks (2017) soundtrack and score - coming out on Rhino Records September 8th (CD) and September 22nd (LP). Purchase CD or pre-order LP at Amoeba Hollywood starting 9/8 to attend this signing event and get your copy signed.
Vinyl pre-orders can be picked up day-of event (9/22) for signing.
- Space is limited to first 200 purchasers starting 9/8
- Limited to in-store purchases made at Amoeba Hollywood only
- 1 ticket per album purchased, max 2 per person
- 2 copies of Twin Peaks soundtracks per person allowed for signing
- David Lynch will sign ONE additional item per person. No exceptions. (i.e. if you are getting two Twin Peaks soundtracks signed, you may have ONE additional item signed - not two.)
- No personalizations for signatures
- No individual photos will be possible due to scheduling. Photography from the line is permitted.

DJ Erika Kayne is known for her intricate blends and tight mixing. Erika's signature sound consists of early 2000s R&B and hip hop radio hits meshed together with various club genres. From grime, drum n bass, kuduro and zouk, a live set from Erika Kayne is full of thrilling twists and turns.
Tuesday September 26th 6pm

Kelcey Ayer has been one of the vocalists and primary songwriters in Local Natives for years. Now, he's stepping out on his own as Jaws Of Love. His debut album Tasha Sits Close To The Piano is named by his wife after their dog Tasha, and comes out on September 22nd on House Arrest Records. Purchase your copy at Amoeba Hollywood to get it signed after the performance.
And, catch Jaws Of Love. at the Masonic Lodge at Hollywood Forever Cemetery - September 21st.
Friday September 29th 6pm

Chelsea Wolfe celebrates her new album with a live set and album signing at Amoeba Hollywood. Hiss Spun (Sargent House) comes out September 22nd and will be available on LP and CD.
Signing after performance is limited to copies of Hiss Spun purchased at Amoeba Hollywood (in-store only, available 9/22 while supplies last).
Playing live at The Constellation Room 9/28 and The Regent Theater 9/30.

Jon Langford and fellow Chicagoans, guitarist John Szymanski, and the electrifying singers Bethany Thomas and now-LA-based Tawny Newsome play live at Amoeba and sign copies of the new album, Four Lost Souls (out 9/22 on Bloodshot Records). Purchase Four Lost Souls on CD or vinyl in-store only at Amoeba to get it signed following their set!
"Jon Langford has grit in his voice and melody in his soul. A punk-rock pioneer, a leading light of alt-country, a troubadour for our times, a musicians' mentor, a visual artist of uncommon skill, a singer-songwriter who writes with the authority of having lived a life rather just having imagined it, how do you peg Langford? Is he folk, rock, country, punk, what? Yes, he's all that. Langford is Langford, a transplanted Welshman who's been in Chicago long enough for us to claim him, and in doing so, stake a claim to a treasure." - New City Chicago

Live set and album signing to celebrate the release of Remember The Story - the new album coming out on Cleopatra Records 10/6 and first with new bassist Scott Reeder (KYUSS). The album will be available at Amoeba for the in-store signing a day early.
Performing next at Cal Jam '17 on October 7th in San Bernardino.

Wolf Alice celebrates their new album with a live mini-set and album signing at Amoeba Hollywood Monday, October 9th at 6pm! Free/all-ages show.
Purchase Visions Of A Life (Dirty Hit / RCA) on CD or vinyl in-store only at Amoeba beginning September 29th to get your copy signed after their set.
Wolf Alice plays Saturday, October 7th at Cal Jam 2017 in San Bernadino.
San Francisco
1855 Haight St. San Francisco, CA 94117
Saturday September 30th 2pm

Join us on Saturday, September 30th at 2pm as we welcome DJ Guillermo of SF's Sweater Funk crew and his one of a kind "Second Hand Sounds" set to REVOLUTIONS! Maestro Guillermo has curated a set of vinyl-only treasures from the Amoeba vaults and they're ALL for sale during and after the show! This is your chance to dance, and you get to take home what moves you! We'll have treats on hand, so bring the whole family and feel the boogie.

Jon and fellow Chicagoans Jon, guitarist John Szymanski, and the electrifying singers Bethany Thomas and now-LA-based Tawny Newsome play live at Amoeba and sign copies of the new album, Four Lost Souls (out 9/22 on Bloodshot Records). Purchase your copy at Amoeba to get it signed following their set!
Catch their full live shows 10/5 at The Makeout Room and 10/7 & 8 at Hardly Strictly Bluegrass Festival.
"Summarizing Jon Langford's contributions to punk rock and all of its permutations, as well as his career-long obsession with American roots music, is liable to overwhelm anyone." - LA Times
Wednesday October 11th 6pm

Join the legendary bassist & frontman of NOFX and co-founder of Fat Wreck Chords, Fat Mike, at Amoeba SF on Wednesday, October 11th at 6pm for a special DJ set and signing. Buy any NOFX release to get into the signing line! And don't miss the Bay Area stop of Punk In Drublic, Fat Mike's music festival, in Concord on October 14th, which will feature performances from NOFX, Flogging Molly, Goldfinger, Less Than Jake, and Bad Cop Bad Cop.