La Doña
Amoeba San Francisco - November 12th @ 5:30pm
For this in-store, all patrons will need to show valid proof of full vaccination (digital or card) at Amoeba SF November 12th. ("Full vaccination" means two weeks after your final dose of a COVID-19 vaccine.) Masks are also required at all times while inside the store, per San Francisco County.

For our very first in-store performance since March of 2020, Amoeba SF is proud to welcome La Doña on Friday, November 12th at 5:30pm. The SF-born reggaetón singer, songwriter, and multi-instrumentalist's debut EP Algo Nuevo will be available on vinyl at the in-store. La Doña will also perform at KQED Live on November 17th.

La Doña, born Cecilia Cassandra Peña-Govea in San Francisco, California, is a solo reggaetón singer, songwriter, and multi-instrumentalist. The Chicana artist began her career at age 7 playing trumpet, and later strings and percussion in her family's conjunto. She also played in a youth salsa band and a Balkan fusion band before synthesizing her unique upbringing in her original compositions. La Doña combines her deep roots in Latin folk traditions like corridos and rumba with the propulsive modern sounds of reggaetón, cumbia, and hip hop.

La Doña coined the term "Femmetón" to describe her auto-referential songs about love, sex, gentrification, and the radical joys of being a queer brown woman in the Bay Area. An activist and educator, she holds her community close; her father, childhood friends, and partner layer live instrumentation, intimate harmonies, and driving percussion over a thick reggaetón beat. Influenced by local muralismo and hyphy sensibilities just as much as global diasporas and climate catastrophes, La Doña's catalogue is eclectic, fresh, and urgent.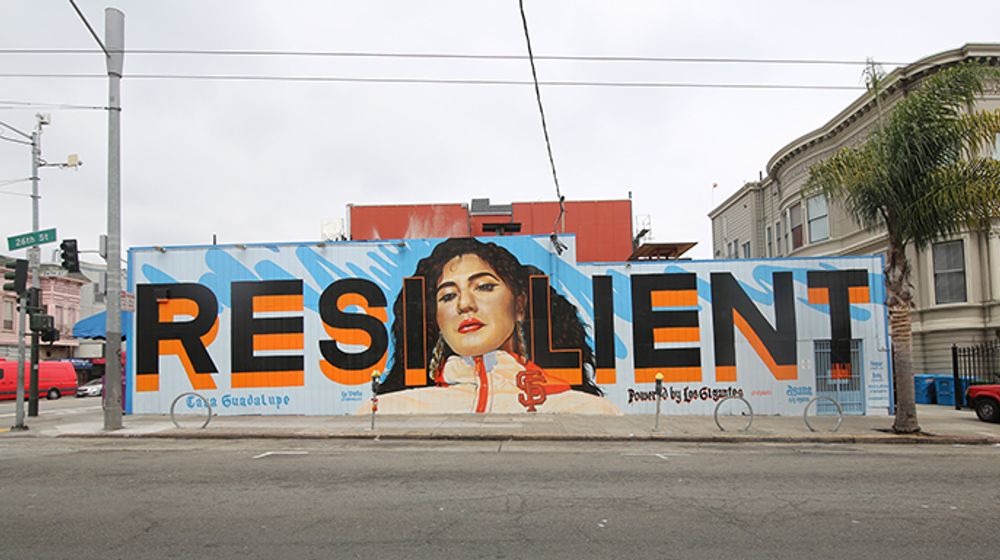 Mural & photo by Vanessa "AGANA" Espinoza.