Featured Videos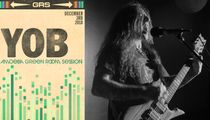 Dec 3, 2018 12:22 PM
hollywood
Watch doom metal trio YOB perform a thunderous, captivating set of heavy songs in the Amoeba Hollywood green room. Their latest album, Our Raw Heart, is available now on Relapse Records.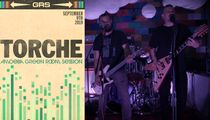 Sep 9, 2019 12:20 PM
hollywood
Watch Miami rock band Torche perform a loud, heavy set in the Amoeba Hollywood Green Room! Their fifth album Admission is out now via Relapse Records.
View All Videos
Wednesday October 4th 5pm
San Francisco
Thursday October 5th 12pm
Hollywood
Thursday October 5th 4pm
Berkeley
Thursday October 5th 5pm
San Francisco
Wednesday October 11th 4pm
Hollywood