Featured Videos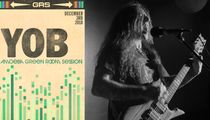 Dec 3, 2018 12:00 AM
hollywood
Watch doom metal trio YOB perform a thunderous, captivating set of heavy songs in the Amoeba Hollywood Green Room. Their latest album, Our Raw Heart, is out now via Relapse Records.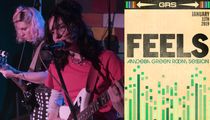 Jan 11, 2019 3:36 PM
hollywood
Watch Los Angeles band FEELS perform a fiery set of melodic noise punk in the Amoeba Hollywood green room. Their sophomore album, Post Earth, is available now on CD and vinyl via Wichita Recordings.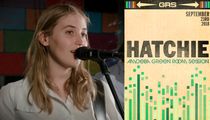 Sep 23, 2018 11:29 AM
hollywood
Watch Australian musician Hatchie perform a set of dream-pop songs from her debut EP in the Amoeba Hollywood Green Room. Sugar & Spice is out now on Double Double Whammy.
View All Videos
Friday October 25th 8pm
Hollywood
Tuesday October 29th 5pm
Hollywood
Wednesday October 30th 6pm
San Francisco
Thursday October 31st 2pm
San Francisco
Thursday October 31st 4pm
Hollywood
Saturday November 2nd 2pm
San Francisco