Featured Videos
Dec 12, 2016 12:00 AM
hollywood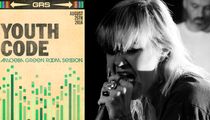 Aug 25, 2016 1:25 PM
hollywood
Sara Taylor and Ryan George of Youth Code shook the walls of our green room with a heavy set of new industrial tracks from their latest album, Commitment to Complications, available now on Dais Records.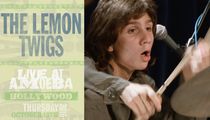 Oct 13, 2016 6:00 PM
hollywood
Teen brothers The Lemon Twigs injected new life into the rock and roll playbook with high kicks, windmills, shredding licks and twisting, turning songs that recall the likes of Big Star, Sparks, and Harry Nilsson. Their debut album, Do Hollywood is out now.
View All Videos
Thursday March 2nd 6pm
Hollywood
Friday March 3rd 8pm
Hollywood
Monday March 6th 4pm
Berkeley
Tuesday March 7th 6pm
San Francisco
Thursday March 9th 6pm
Hollywood