Soft Metals – Lenses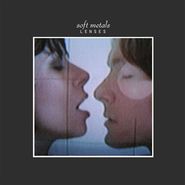 CD $11.98
L.A. duo Soft Metals continue to turn out excellent, icy synth-pop on their second album. Single "Tell Me" starts out minimally and coolly, featuring Patricia Hall's ethereal, melancholy vocals and an ever-so-slightly menacing beat before a meaty synth hook comes in and makes it a great dark party jam. Similarly, the sexy tension of a track like "Hourglass" should find fans of likeminded, italo disco-influenced music like Chromatics and Glass Candy. Great for post-midnight dance parties.
Watch the unofficial video for "Tell Me" below, with footage from Killer Clowns From Outer Space!
Soft Metals - Tell Me from Violent Success on Vimeo.
Gauntlet Hair - Stills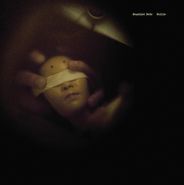 CD $11.98
LP $15.98
Download $9.98
Gauntlet Hair's psychedelic, noise-based sound becomes simultaneously more pop-oriented and grimier on its second album. Though the sound of the record is cleaned up, compared with their earlier material, songs like "Simple" wobble on woozy hooks, with nods to gothy '80s bands like Cocteau Twins, Jesus & Mary Chain and The Pop Group. They even embrace their pop hearts full bore on the gorgeous "Bad Apple," a stunningly melodic and terrifically produced electro-pop song. The record proves a band need not lose its essential coolness while trying to make new friends.
Pet Shop Boys - Electric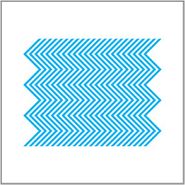 CD $13.98
LP $20.98
Pet Shop Boys' excellent twelfth album sees the British duo doing what they do best — offering delightfully primary disco-pop with socially subversive lyricism and memorable melodies. "Axis" gets things spinning with its hi-NRG beats. "Bolshy" provides the sort of great analog synth lines that seem to only come naturally to original new-wavers like the Pet Shop Boys. "Love is a Bourgeois Construct" has the kind of beat and chorus that would make a European football anthem, but its great lyrics fit squarely in Pet Shop Boys' world of subtle wit — "love is a bourgeois construct, just like they said at university," Neil Tennant deadpans. Some of Electric is rehashy, like "Flourescent," which sounds a bit too close to Visage's "Fade to Grey." But for the most part, Electric is so spot-on that its reliance on old sounds can be forgiven — even a cover of Bruce Springsteen's "The Last to Die" sounds like it was written for the band specifically, and "Thursday" is a perfect throwback track, eliciting fond memories of freestyle and the band's biggest hit, "West End Girls." Electric ends up being Pet Shop Boys' best album in years, right up there with their '80s classics.
Tig Notaro - Live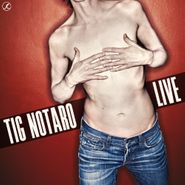 CD $12.98
LP $19.98
Download $9.98
"Hello. Good evening, hello. I have cancer, how are you?" That's the opening to Tig Notaro's now-legendary set at Largo, which Louis C.K. introduces. He loved the set so much that he made it available for a limited time on his website, and now you can own it on CD or LP. To put it mildly, Notaro is struck with a series of tragedies — she gets pneumonia, which leads to a life-threatening bacterial infection, then her mother dies tragically, she goes through a breakup and she finds out she has cancer in both breasts, all in a matter of a few months. And while Notaro speaks with a palpable weariness, she marvelously weaves her calamities into deeply black, deeply funny comic material. Beyond the hilarious way she makes fun of her own situation, at one point saying she picked up a photo of herself as a child and told it it was going to get cancer, in one memorable bit, Notaro amazingly is able to play off of the audience's audible sympathy, nervous laughter and silence when she enters particularly dark territory. As Louis CK put it, it's simply masterful, and painfully funny in the truest sense.
See all of this week's new releases here.
Become a fan of PST!