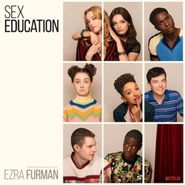 $15.98
Buy
Artist:
Ezra Furman
Genre:
Soundtracks
Release Date:
04/24/2020
Label:
Bella Union/Aka Wing
Catalog Number:
1022
Recording:
Studio
Length:
Format:
CD
Sex Education [OST] (CD)
Ezra Furman
Amoeba Review
Ezra Furman's soundtrack to the Netflix original series Sex Education. The hit show follows the story of a teenage boy with a sex therapist mother who teams up with a high school classmate to set up an underground sex therapy clinic at school. Gathering the music from season 1 and season 2, this release features soundtrack exclusives alongside new recordings of some of Furman's best loved songs.
Overall Rating
0 Submissions