Win an Electric Guitar from ESP Courtesy of Dimmu Borgir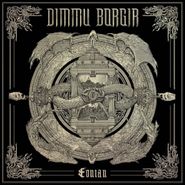 Symphonic black metal giants Dimmu Borgir just released their tenth full-length album, Eonian, via Nuclear Blast. To celebrate their first new album in 7+ years, the band wants to give you an electric LTD M-10 guitar from ESP! Enter to win the guitar and a poster signed by Dimmu Borgir.
Sweepstakes Rules : Contest ends 5/23/18 | Contest entries are property of Amoeba Music | One entry per person, please | No purchase necessary | Enter on Amoeba.com | Please see additional rules here.