Wax Idols – "Lonely You"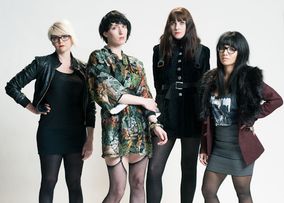 Oakland/L.A. post-punkers Wax Idols put out an excellent first album called Discipline & Desire on Slumberland in 2013. Now the band, fronted by the huskily voiced Heather Fortune, has unveiled the smoldering "Lonely You," a wearily lovelorn ditty about letting go and looking up that sounds like a lost late-'80s goth-pop jam. It seems to say that sometimes you have to set everything on fire to see what's left. American Tragic is due Oct. 16 via Collect.
YG – "Twist My Fingaz"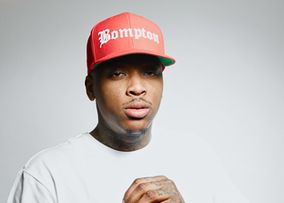 YG's searingly honest tales of growing up in tough Compton were matched to catchy G-funk beats on his excellent debut, My Krazy Life. "Twist My Fingaz," the first song revealed from the upcoming Still Krazy, has an awesome throwback feel without feeling limited, grooving effortlessly as YG does his thing, gets his drink and dance on and doesn't sweat the trouble outside.