Here's a list of our top movie sellers of the year, combining DVD and Blu-ray sales.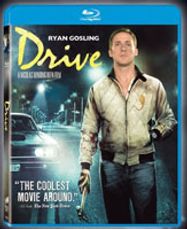 1. Drive
Nicolas Winding Refn's brilliant thriller, many people's favorite movie of 2011, featuring one of the bestselling soundtracks of the year, came out on DVD and Blu-ray in January 2012 and sold better at Amoeba than many movies with much bigger box office takes.
2. The Avengers
Joss Whedon's The Avengers managed to deliver summer thrills and smarts in equal measure, breaking several box office records.
3. Bronson (2008)
Refn's 2008 film starring Tom Hardy as notorious prisoner and fighter Charles Bronson sold well, perhaps with the release of Refn's Drive.
4. Sunset Boulevard (1950)