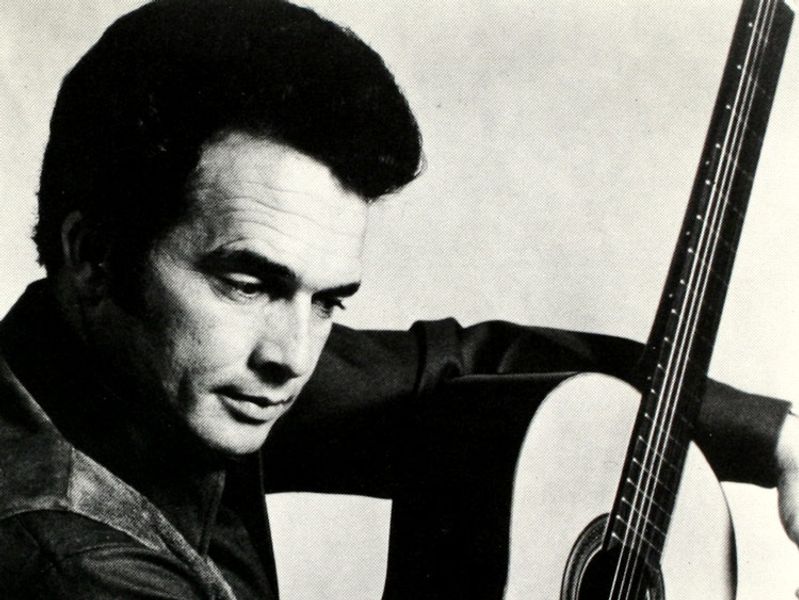 Merle Haggard (1937-2016)
Country music legend Merle Haggard died today on his 79th birthday, following a battle with pneumonia.
Haggard was a pioneer both of the twangy Bakersfield sound and outlaw country movement, scoring dozens of No. 1 country hits across his half-century-long career. His outspoken socio-political views and criminal history helped make him a singular and influential voice in country music. Haggard was inducted into the Country Music Hall of Fame in 1994. His final release was 2015's Django & Jimmie, a collaboration with Willie Nelson.
Read more about the legendary musician here. Read our Top 10 Merle Haggard Albums list. And take a listen to some of his best-known songs below.