The next First Fridays at L.A.'s Natural History Museum happens May 6, featuring indie-folk band Escondido. Amoeba is a proud sponsor, and we'll be there with our booth and $20 gift certificates for $10; stop by and pick one up! (Limit two per customer.)
Tickets to the show are $18, which grants you admission to the museum; the concert hall is available on a first-come, first-served basis.
Escondido are a Nashville-based duo who have seen their music soundtrack shows like "Girls" and have been on "Conan" and ABC's "Nashville." Their latest album, Walking With a Stranger, is out now. Watch the video for the dreamy "Try" below.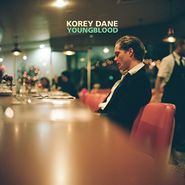 Opening the show starting at 7:15 p.m. will performances by folk singer/songwriters Korey Dane and Paul Bergmann. Dane's album Youngblood is available now from Amoeba. Hear samples of their work in the videos below.