We hosted an amazingly cool and diverse lineup of artists with live shows and signings/meet and greets this year! Here are a handful of events that were especially memorable.
The One And Only PPL MVR
October 14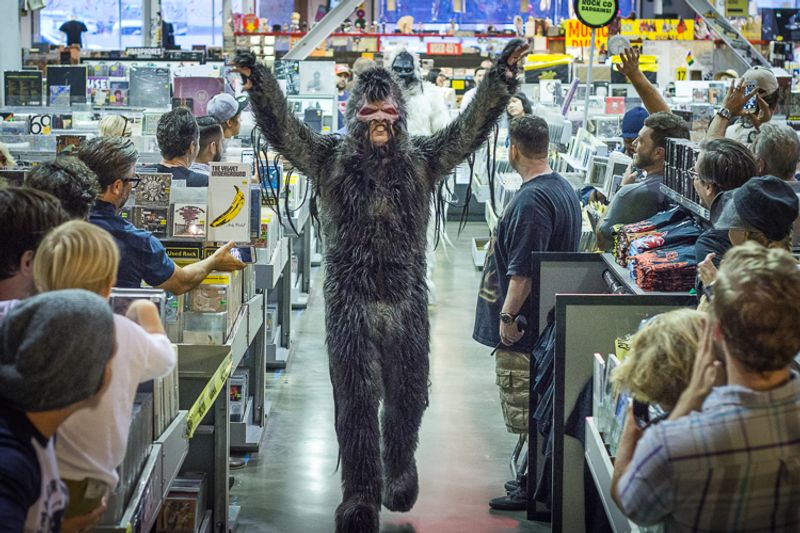 The interstellar Yetis of The One and Only PPL MVR rocked the entire store with their animalistic, theatrical heavy glam rock. Even those who didn't know what the hell was going on got a thrill as the band's bigfoot and sasquatch descended the stairs and walked through the aisles of Amoeba. See their performance of "Mad" below.
JD McPherson
June 1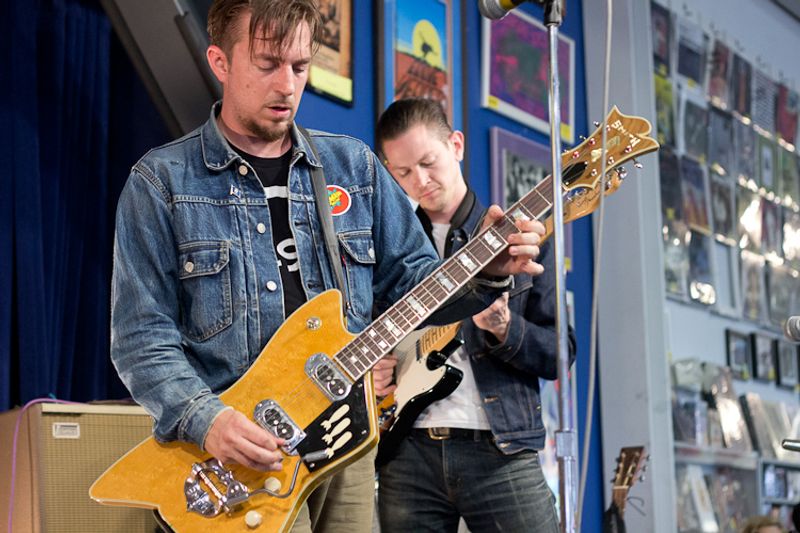 A huge crowd came out to see rock 'n' roll revivalist JD McPherson show us how it's done — he and his super-tight band played a hard-driving set in June in support of his latest album, Let the Good Times Roll. Watch his episode of "What's In My Bag?" below.