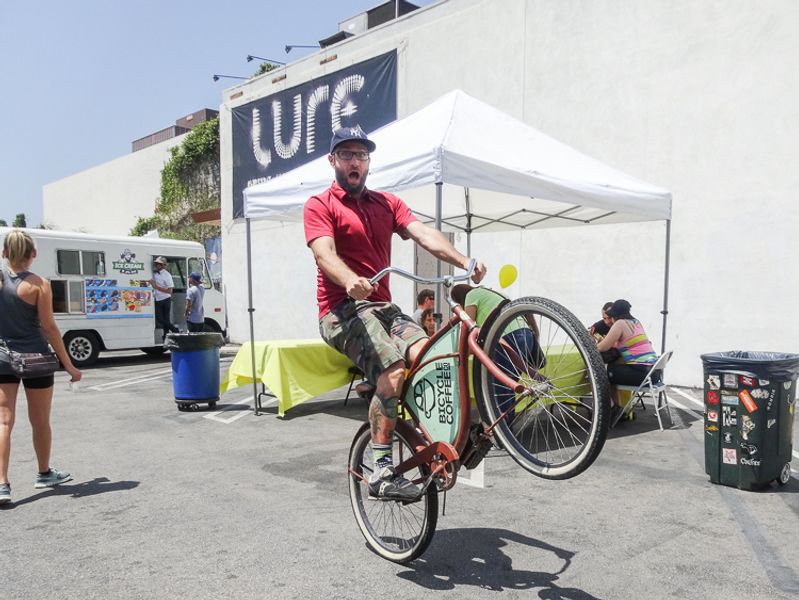 Bike riders and pedestrians alike came out our second annual RIDE ON! Bike Day at Amoeba, which took place Sunday afternoon in the backlot of Amoeba Hollywood.
More than $500 in raffle tickets, prize wheel donations and memberships were raised for local bicycle advocacy group Los Angeles County Bike Coalition, who handled bike valet services for the day and signed up new members.
Attendees lined up for vegan jackfruit tacos and BBQ sandwiches from Pure Luck, coffee from Bicycle Coffee, free tangerines from the Hollywood Farmers Market, free lemonade from Hubert's Lemonade, free treats from KIND Healthy Snacks and free ice cream from our friend, Ice Cream Ian. And Oh! Snap Studios joined the fun taking free pics of attendees. The good folks from Rotelli Cyclery were also on hand with their bespoke bike gear and answering bike questions and giving tune-up advice to attendees.