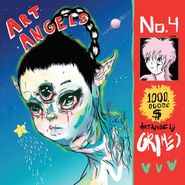 Just released physically, Grimes' Art Angels is a brightly colored collection of artpop magical realism. The drumline beats and sunny guitars and melodies of "California" and the title track could almost pass for something on mainstream radio, if not for Clare Boucher's clarion voice cutting through. Similarly, the nimble "Flesh Without Blood" might not be the most original song Grimes has put to tape, but it's the catchiest and is damn near irresistible. Yet in between those songs we get "Scream," which has none of the safety of her more accessible tunes, between Taiwanese rapper Aristophanes' twisting flow and Boucher's curdled screech. The previously released "REALiTi" throws fans of her more straightforward electro-pop a bone, though it continues with the posi vibes and influences of K-pop and early '90s house that flow through the rest of the album. Meanwhile, "Venus Fly," her spacey hip hop duet with Janelle Monae, is a pure delight, coming off like a futuristic art-school spin on the Spice Girls, and "Kill vs. Maim" has the feel of the drama kids taking over a pep rally with Boucher's yelp simultaneously spirited and demented. Boucher has no use for genre boundaries and is seemingly allergic to negativity, all of which gives Art Angels an unbeatable all-embracing energy. The biggest change from Visions is that Boucher's personality is more front-and-center; whereas that album could be more cold and cerebral in its in-between tracks, Art Angels is entirely engaging, and even its most digitized moments are stained with blood.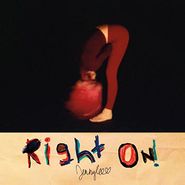 Fans of Warpaint won't be surprised to learn the debut album by the band's bassist, Warpaint's Jenny Lee Lindberg, is full of deep, moody instrumentation. But Linberg (going by the name jennylee) is more confrontational on her own, adding atonal menace to tracks like the bracing "never."
Cass McCombs – A Folk Set Apart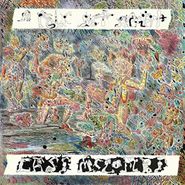 Cass McCombs is tough to pin down. His albums vary between droll rockers, stylish country-folk and experimental pieces, but they're also immaculately curated and presented. So his outtakes collection (subtitled Rarities, B-Sides & Space Junk, Etc.) is a welcome addition to his catalog, presenting an alternate version of his past decade of releases and new shades to his already impressive resume of talents. Bashed-out tunes like "I Cannot Lie" and "A.Y.D." sit next to the punky "Oatmeal," paisley "Twins" and haunting solo outings like "If You Loved Me Before…" The sheer amount of quality here is a testament to McCombs' editorial skill—these tracks may not have fit into albums like Big Wheel and Others, but they're too good to have remained on the cutting-room floor.
Archy Marshall – A New Place 2 Drown
Just when we had our year-end album lists all figured out, Archy Marshall, the whiz kid behind the bleak guitar-hop of King Krule, comes out with a killer new album under his own name. A New Place 2 Drown more confidently tunnels through spare, grimey laptop-spawned environs as Marshall's rhymes and thoughts fade in and out. A New Place 2 Drown feels like a restless night you can't shake.