Amoeba is always a great place to find a gift for that person who's hard to shop for, whether they're a film buff, music nerd, toy collector or book fan. But if you're feeling creative, you can make your own gift set from stuff we sell at Amoeba. Allow us to give you a few ideas on how to make your gift from Amoeba extra special.
Star Wars Gift Set
Right now, we've got a Star Wars pop-up shop happening at Amoeba Hollywood, where we've collected all the T-shirts, toys, posters, movies and more that we sell, in celebration of the upcoming release of The Force Awakens. Snag a T-shirt, Funko figuring of Boba Fett and Force Awakens soundtrack (out Dec. 18) for a killer gift pack.
Cat LPs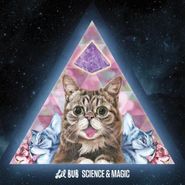 Not one, but two recently released LPs are designed for the cat lover. First, there's Lil Bub's Science & Magic: A Soundtrack to the Universe, a trippy set of cosmic synth adventures inspired by Instagram cat celebrity Lil Bub. And for that elusive hip hop fan who's also into felines, there's Meow the Jewels, a version of Run the Jewels' critically acclaimed Run the Jewels 2 album made entirely from cat noises. They're both perfect for any hipster cat fan with a healthy sense of irony.
Classic Polaroid Camera
Instagram is so old hat. In 2016, it's gonna be all about physical photos again. With a classic Polaroid camera refurbished by The Impossible Project you can get pictures to actually hold onto. We have 2 different models available in-store at Amoeba Hollywood, each cleaned, repaired & packaged by The Impossible Project. And, each camera supports their newly developed instant analog film!
Nirvana Gift Set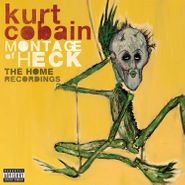 Nirvana fans have a lot they can delve into, with the Kurt Cobain documentary Montage of Heck on Blu-ray and DVD, the Montage of Heck soundtrack in its various versions, the just-released-on-LP Nirvana greatest hits album and Kurt Cobain's Journals book. Pick up any combination of these things and make your own Nirvana gift set.
Amoeba Gift Bag
We've got premade Amoeba fan packs on sale for $20, with a tote, buttons, license plate frame and more. But you can also make your own set with one of our new teal, blue or purple tote bags, a limited edition gold on black T-shirt, Amoeba mug, Amoeba lamp and turntable slipmats. Mix and match to your choosing or ask us to put one together for you.
2015 Hip Hop Vinyl
The past month or so has seen an embarrassment of riches when it comes to hip hop on vinyl. Odd Future star Earl Sweatshirt just had his new album and 2013's Doris released; Dr. Dre's Compton finally came out on LP; and Vince Staples' epic debut Summertime '06 comes out Dec. 18 on LP. All of these are must-haves for any hip hop fan.
Third Man Records Mini Record Player
Remember that cheesy first record player you had as a kid? Now you can give that budding music fan a record player that's just as good as its adult counterparts. Amoeba Hollywood has this adorable yellow portable record player featuring Manny, the Third Man mascot. It plays 3 speeds, comes in a leatherette case, has 2 built-in speakers, and has a USB port for converting your vinyl to digital. Give your child the gift of music appreciation — or get one for yourself, 'cause they're pretty cute.
Rock 'n' Roll Memoirs
We have a huge book section in-store that's constantly updated with new and used books that would make perfect gifts. For an easy pick, try one of the rock 'n' roll memoirs that have been recently released, from Elvis Costello to Patti Smith.
Collectibles
Completely at a loss as to what to get for the pop culture fan who has everything? On our stage at Amoeba Hollywood, we've got all kinds of rare collectibles — things you might not have even known existed! Janet Jackson cardboard cutout? Check. Dolls of "Simpsons" side characters like Apu and Radioactive Man? You bet. Ultimate David Bowie photo book? Yes. It's all here.
Of course, you could always get a gift card for the store or gift code for Amoeba.com. That way you don't have to deal with your know-it-all friend's look of disapproval when you get him something he already has. This way, you get them a gift, they get what they want, and everyone's happy!
Relevant Tags
Star Wars
(23),
Lil Bub
(2),
Meow The Jewls
(1),
Gift Ideas
(14),
Last Minute Gifts
(1),
Christmas
(69),
Nirvana
(35),
Polaroid Camera
(1),
Dr. Dre
(12),
Earl Sweatshirt
(20),
Vince Staples
(17),
Patti Smith
(26),
Elvis Costello
(21),
Memoir
(1),
Third Man Records
(11)