Here's a list of records to check out that are currently scheduled for release in 2015 (dates/releases subject to change).
Courtney Barnett – Sometimes I Sit And Think, And Sometimes I Just Sit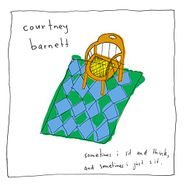 Out March 24
This touted Australian singer/songwriter writes anxiety-ridden screeds over catchy garage-rock on her breakthrough record.
Godspeed You! Black Emperor – Asunder, Sweet & Other Distress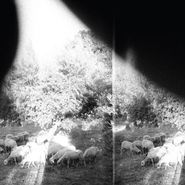 Out March 31
The Canadian post-rock band's mammoth 2012 release Allelujah! Don't Bend! Ascend! was one of the most acclaimed albums of the year, so we can't wait to hear what they're up to next.
Out March 31
The Oakland-based artist keeps it grim and synth-heavy on his third album, falling somewhere between Nine Inch Nails' arena-friendly industrial and '80s darkwave.
Sufjan Stevens – Carrie & Lowell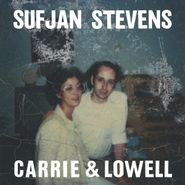 Out March 31
The prolific singer-songwriter who made his name on his "state" album series (Greetings From Michigan, Illinoise) before taking a turn into experimental electronic pop (The Age of Adz) returns to his acoustic roots on his seventh studio album.
Lower Dens – Escape From Evil
Out March 31
The indie rockers band drew comparisons to their Baltimore brethren in Beach House with their cerebral-yet-emotional tunes on 2012's excellent Nootropics, but they get synthier and catchier on new songs like "To Die in L.A." Watch the song's incredible video below.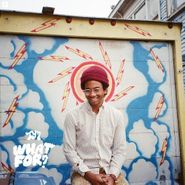 April 7
Toro y Moi managed to ride the chillwave tag he was labeled with early on to make excellent albums like Underneath the Pine. His latest seems to scale back on the electronics for a more indie rock/psych-pop sound, judging by first single "Empty Nesters."
Kelela – Cut 4 Me (Deluxe Edition)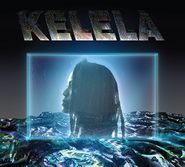 April 7
Originally released digitally, the debut mixtape by L.A. electro-R&B artist Kelela was one of the best things to come out in 2013. With a physical release finally imminent, now's your chance to check out an exciting new voice if you haven't yet. Also be sure to check out her debut EP HALLUCINOGEN, due May 5.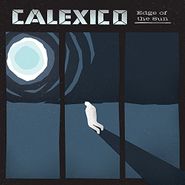 April 14
The "desert noir" indie rockers have fused psychedelia, Latin rock influence and Americana on past releases, so anything's game for the Tucson band's ninth album. It will feature guest appearances by Sam Beam (Iron & Wine), Ben Bridwell (Band of Horses) and Greek instrumental group Takim, among others.
Alabama Shakes – Sound & Color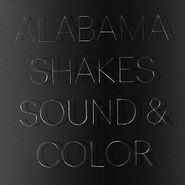 April 21
The popular blues-rockers, led by singer/guitarist Brittany Howard's powerful belt, release their sophomore album.
D'Angelo – Brown Sugar (Vinyl Reissue)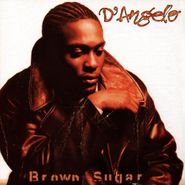 April 21
Hot off the release of his acclaimed third album, Black Messiah (LP out March 10), the soul singer is reissuing his classic first LP.
Built to Spill – Untethered Moon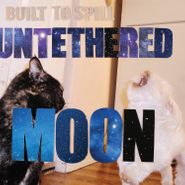 April 21
BTS are back! The beloved Boise indie-rockers plan to release their first album in six years.
Speedy Ortiz – Foil Deer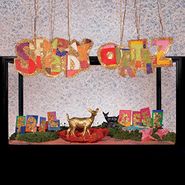 April 21
Following the critical success of their sinewy second album, 2013's Major Arcana, the indie rockers led by singer/guitarist Sadie Dupuis strike while the iron's hot with a new album.
Wire – Wire
April 21
The original post-punk band curiously self-titles their 14th album … a restatement of purpose?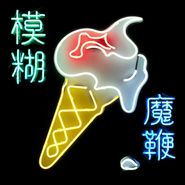 April 28
Both Gorillaz and Blur are back in action. First up, Damon Albarn reunites with his mates in Blur for the Britpop band's first album in 12 years.
Bill Fay – Who Is the Sender? – April 28
The culty singer/songwriter continues his second life, as his post-2000 output exceeds that of the early '70s. Features the beatific environmentalist anthem "War Machine."
Raekwon – Fly International Luxurious Art
April 28
Wu-Tang Clan member and acclaimed solo rapper Raekwon has said he wants this new album will be less of a hardcore rap record and aim for a wider audience. The singles he's released since his last album, Shaolin vs. Wu-Tang, certainly fit that bill. Judging by the sound of "Wall to Wall" (featuring French Montana and Busta Rhymes), it'll be worth the long gestation period for this one. (No cover art yet!)
My Morning Jacket – The Waterfall
Out May 4
Jim James and co.'s first album since 2011's Circuital features lushly orchestrated rocker "Big Decisions"—listen and watch the psychedelic wilderness imagery in the visualizer below.
Best Coast – California Nights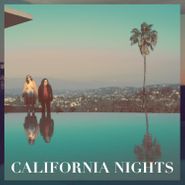 May 5
Best Coast's major-label debut looks to take Bethany Cosentino and Bobb Bruno's sound to the next level, judging by the stargazing first single and title track, which brings to mind the classic tracks by The Verve and Lush.
Metz – Metz II
May 5
Metz's first album was a delightful slab of bile-spitting post-hardcore, and Metz II should kick just as much ass. First single "Acetate" is acidic and harsh yet completely mesmerizing.
Django Django – Born Under Saturn
May 5
We loved Django Django's first album of sandblown melodies and infectious polyrhythms. The British band's second album is preceded by the intricate psych-pop single "First Light."
The Tallest Man on Earth – Dark Bird Is Home
May 12
Swedish singer/songwriter Kristian Matsson's music floors you with its earnestness and beauty. His fourth album will see him touring for the first time with a full band. The pastoral first single "Sagres" is out now.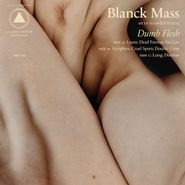 May 12
Fuck Buttons' Benjamin John Power has a new album due for his solo project. First single "Dead Format" splatters synthy noise all over a dense, tribal house beat, and even features some vocals (!), though heavily digitally altered. We're hooked already.
Hot Chip – Why Make Sense?
May 19
Just when we need them the most, Hot Chip will bless us with a new album. The electro-pop band already has debuted "Huarache Lights," which sounds perfectly tailored for summertime festivals, dance parties and general joy.
Unknown Mortal Orchestra – Multi-Love
May 26
UMO's brilliance lies in how they make well-worn influences ('60s psychedelic pop and soul) and approach them uniquely, writing intricate yet hooky arrangements that find new ways into your brain. Check out the brightly colored and byzantine title-track for a taste.
Joanna Gruesome – Peanut Butter
June 2
The Welsh noisemakers return with a second album of punk/twee fusion, pairing screamy, aggressive vocals from Alanna McArdle and noise-rock chords with sweet, sugary choruses.
Relevant Tags
New Albums
(213),
New Releases
(214),
Spring
(6),
Courtney Barnett
(14),
Godspeed You Black Emperor
(5),
The Soft Moon
(17),
Sufjan Stevens
(15),
Toro Y Moi
(13),
Calexico
(7),
Alabama Shakes
(3),
D'angelo
(5)