If you've seen this year's brilliantly heady sci-fi thriller
Under the Skin
, you know that a huge part of the film's capitvating power owes to its visceral
soundtrack
.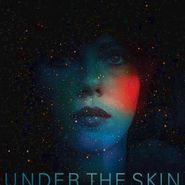 The newly repoened Regent Theatre in Downtown L.A. will host a screening of the film Jan. 6 with a live performance of the score by a 25-piece orchestra directed by the film's composer,
Mica Levi
(also of British noisemakers
Micachu & the Shapes
).
There are two screenings of the film with its live soundtrack, at 7:30 p.m. and 11 p.m.
Tickets
start at $25, and they're on sale now. The screenings are co-presented by Wordless Music and Spaceland Productions.
The film, directed by Jonathan Glazer, stars Scarlett Johansson as an alien given human form who lures men to their doom yet slowly becomes more human as she exists in our world. Based on a novel by
Michel Faber
, the film has received generous acclaim, as has its soundtrack. The classically trained Levi's haunting score perfectly vibes with the film's body horror and pyschological undertones. The soundtrack is available now on
LP
and
CD
via
Milan
, while MIcachu & the Shapes have two albums out on
Rough Trade
,
Never
and
Jewellry
, plus the live album
Chopped & Screwed
. The film is also available on
DVD
and
Blu-ray
.
Also, check out our new "What's In My Bag?" episode with the author, Michel Faber!
Michel Faber - What's In My Bag?
Watch and comment on YouTube