Wunder Wunder – "Midnight Hours"
Aussie transplants in L.A. Wunder Wunder have unveiled a new song that further chills out their already easygoing sound. But, far from boring, it actually makes the band stand out more amongst the throngs of psych-pop bands in L.A., giving them a kind of airy, 10cc vibe yet picking up the beat when things are in danger of floating away. Perfect music for dangling your pinky in the pool while sipping on margarita. (Wishful thinking? Maybe, it's hot and it's the Fourth of July.) Their LP Everything Infinite is due July 15 on Dovecote. Check out my interview with Wunder Wunder here.
Pyramid Vritra – "Eleven12" video
Ladies of a certain age need love, too. That's the premise behind the new video by Pyramid Vritra, which showcases the young L.A. rapper servicing older ladies in a seedy motel room. The psych-rap song comes from the Stones Throw LP Indra, which is in my opinion one of the great overlooked albums of the year so far, check it out!
Allah-Las – "501-415" video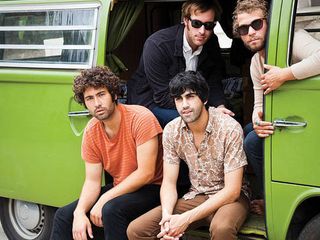 Allah-Las new psych-jangle number "501-415" has an appropriately '60s-flavored video to go with it. Think of those early videos where The Beatles or The Monkees would be hanging out and goofing around but still somehow looking effortlessly cool. The band's new album, Worship the Sun, comes out Sept. 16 on Innovative Leisure.
Shows This Weekend: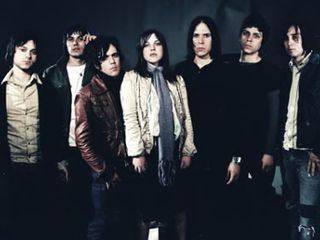 Friday: The Warlocks, Von Haze, L.A. Witch and more at the Bootleg ($12, 7 p.m.)
Saturday: Peter Murphy at the El Rey (Tickets are $25 plus a $2 service fee at Amoeba Hollywood)
Sunday: Ringo Deathstarr, The Fresh & Onlys and Tennis System at The Echo ($10, 10 p.m.)