Roses – "It's Over" video
L.A. dream-pop trio Roses recently released "It's Over" as a single from their upcoming Dreamlover EP, out Aug. 5 on Group Tightener (you can preorder it now). Now they've got a video for the track, directed by Cassandra Hamilton, that sees the band along with friends in bands like Susan playing in the California countryside with oversized cartoon guitars amid neon butterflies and gorgeous wildflowers. Reminds me of classics like Smashing Pumpkins' "Today" and Blind Melon's "No Rain" in its sunny, carefree optimism and casual absurdity. Roses are playing the next Red Bull Sound Select show with Tanlines Aug. 20, curated by Amoeba Hollywood. More info on that coming soon!
Babes – "Isn't it Love" video
L.A. cowpokes Babes have a new video for the lead track to their self-titled EP (out now), the hazy, heartachin' "Isn't it Love," starring Babes singer Sarah Rayne and "Mr. Show's" John Ennis in a kind of erotic lasso demonstration. The rest of the band are in it, too; they really live up to their name. Babes aren't strangers to the intersection of good music and cool comedy—their last video, for "Die," featured "Tim & Eric's" Eric Wareheim singing in a Lynchian empty space. The band's debut LP will be out in early 2015 on Harvest.
Death Valley Girls – "Electric High"
L.A. garage rockers Death Valley Girls have a new EP out Aug. 19 called Electric High, and we have the first taste of it now, the acidic "Electric High." Though the band has been pretty mysterious in the past, favoring pictures of badass young women from cult films over actual press photos, the band drew attention for its gnarly debut cassette, Street Venom (which is generally sold out but still available at Amoeba), and for its drummer being Patty Schemel of Upset and previously of Hole. Schemel has since left the band, but they soldier on, opening for Shonen Knife this fall. They'll be at Echo Park Rising Aug. 16 and The Echo Sunday.
White Arrows – "We Can't Ever Die" visual
L.A.'s White Arrows have a new album on the way called In Bardo, due Sept. 16 on Votiv. As the word "bardo" is Tibetan for an intermediate state, it should be no surprise the band describes In Bardo as a rebirth of sorts. "We Can't Ever Die" finds the band leaning more on their disco and funk influences than the worldbeat or psychedelic ones (save for that roaring chorus) to create a dancefloor banger. This trippy visual for the song is still plenty psych though. Here's an interview I did with the band a while back.
Myron & E – "Broadway" video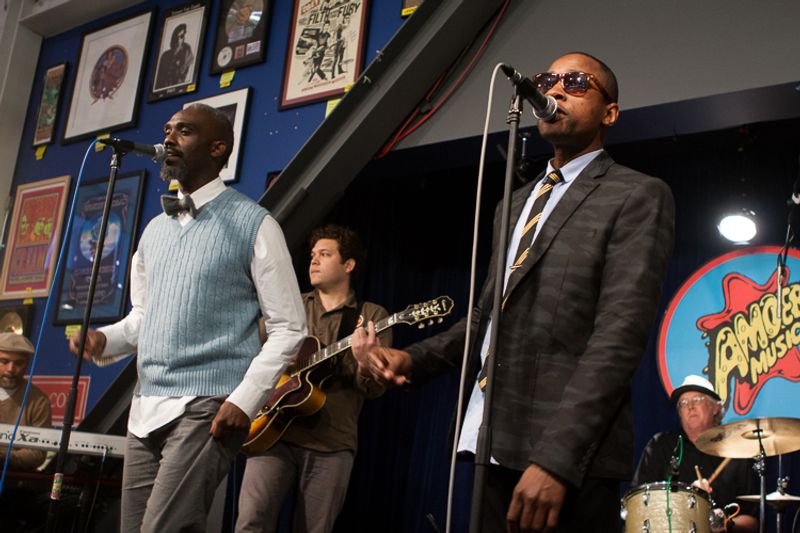 Bay Area duo Myron & E have released a super cute new video for the track "Broadway." The video tells a charming story of young love over the band's lush, sentimental soul track. It's rare to see something so uncynical as this. The track comes from Myron & E's Broadway LP, which is out now on Stones Throw.
Shows This Weekend: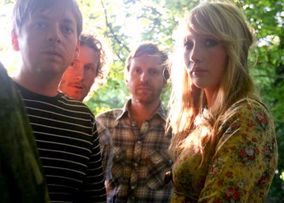 Friday: White Fence, Cold Beat and Tomorrow's Tulips at the Echoplex ($12, 8:30 p.m.)
Saturday: The Clientele, Matt Kivel and The Tyde at the Satellite ($15, 8:30 p.m.)
Sunday: Magik Markers, Death Valley Girls and G. Green at the Echo ($10, 10 p.m.)