Here are some of our most anticipated albums of the summer. Preorder to get your hands on them as soon as they come out.
La Roux - Trouble In Paradise (LP, CD)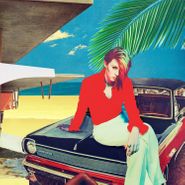 Out July 22
English synthpop artist La Roux (aka Elly Jackson) broke through in a huge way with her 2009 self-titled album and its accompanying club hits like "Bulletproof." Trouble in Paradise comes five years later, after Jackson says she was unprepared for fame and lost her voice due to anxiety and producer/collaborator Ben Langmaid left due to artistic differences. Jackson says the new album will be warmer and sexier, inspired by the likes of Grace Jones and Tom Tom Club.
Hear the smooth, downtempo "Let Me Down Gently" below:
Joyce Manor - Never Hung Over Again (LP, CD)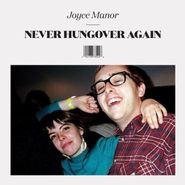 Out July 22
South Bay punk-poppers Joyce Manor's third album is their first for Epitaph, featuring the awesomely titled "Catalina Fight Song." Check out the video below and learn some karate moves:
Jenny Lewis - The Voyager (LP, CD)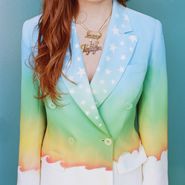 Out July 29
The former Rilo Kiley frontwoman emerges with her third solo album (including Rabbit Fur Coat with the Watson Twins but not including Jenny & Johnny's I'm Having Fun Now). The album's produced in part by Ryan Adams and Beck, who produced the sweet "Just One of the Guys" below:
Spoon - They Want My Soul (LP, CD)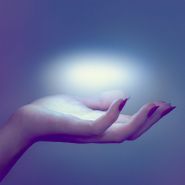 Out Aug. 5
Austin indie-pop band Spoon's eighth album finds the band working with outside producers for the first time— Joe Chiccarelli (Morrissey, My Morning Jacket) and Dave Fridmann (The Flaming Lips, MGMT). The album will feature a cover of Ann-Margret's "I Just Don't Understand" and includes the rollicking "Rent I Pay":
FKA Twigs - LP1 (LP, Deluxe LP, CD, Download available Aug. 12)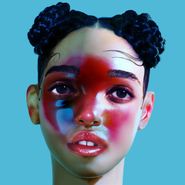 Out Aug. 12
British electronic singer/musician Tahlia Barnett hasn't released an album yet, but she's drummed up considerable anticipation for her debut record with her early videos and first two EPs. Now that she's dropped "Two Weeks," which draws vocal inspiration from Aaliyah while the music slithers with British dubstep dread, her ubiquity is all but assured:
Merchandise - After The End (LP, CD)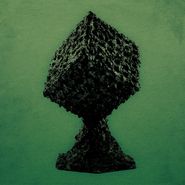 Out Aug. 26
The noise-pop band evolves into a more straightforward jangle-pop one on After the End, judging by their ultra infectious first single "Little Killer," reminiscent of U.K. bands of yore like Orange Juice, The Cure and Echo & The Bunnymen.
Ty Segall – Manipulator (LP, CD)
Out Aug. 26
Ty Segall miraculously hasn't come out with an album yet in 2014, so it's high time the garage-rock lord releases one. Manipulator features 17 new tracks. See an album teaser below:
The New Pornographers - Brill Bruisers (LP, CD)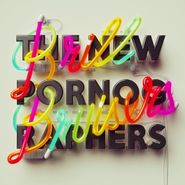 Out Aug. 26
The Canadian indie pop supergroup featuring Neko Case, Destroyer's Dan Bejar and A.C. Newman, among others, returns with their sixth album. It'll be available on limited edition "paint-splattered" vinyl. Check out the title track below for a much-needed dose of power-pop harmonies:
Blonde Redhead - Barragan (LP, CD, Download available Sept. 2)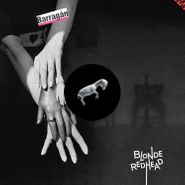 Out Sept. 2
Blonde Redhead's first album in four years was produced, engineered, and mixed by Drew Brown (Beck, Radiohead). You can hear the spare, My Bloody Valentine-inspired "No More Honey" below: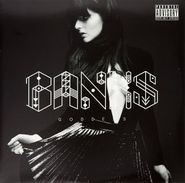 Out Sept. 9
Like FKA Twigs, L.A.-based Banks (aka Jillian Banks) is a mysterious electro-pop artist with only a pair of EPs to her name who's nonetheless captured the imagination of a fanbase awaiting her first album with bated breath. Listen to the dark, dubsteppy "Drowning" below for a taste:
Interpol - El Pintor (LP, Deluxe LP, CD, Download available Sept. 9)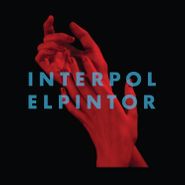 Out Sept. 9
On their fifth studio album El Pintor (an anagram of Interpol), the new york gloom-rock trio works with engineer James Brown (Foo Fighters), and album will be mixed by the great Alan Moulder (My Bloody Valentine, Smashing Pumpkins). It's their first album without bassist Carlos Dengler. Watch a making of video below:
Relevant Tags
Lists
(63),
Ty Segall
(41),
La Roux
(5),
Joyce Manor
(3),
Jenny Lewis
(7),
Spoon
(12),
The New Pornographers
(5),
Interpol
(11),
Fka Twigs
(10),
Banks
(6),
Merchandise
(7),
Summer Albums
(4)