Courtney Love – "You Know My Name"
Courtney Love made news recently by announcing the mid-'90s lineup of Hole would reunite (along with Eric Erlandson, Melissa Auf Der Maur and Upset's Patty Schemel), but that doesn't seem to be happening for the time being. However, we do have a new double A-side due from Love, "Wedding Day" and this hardcore-inspired pop song. Her voice is sounding pretty cool again. It's out May 4.
Trash Talk – "Cloudkicker"
Sacramento hardcore band Trash Talk have unveiled the first taste of their upcoming fifth album, No Peace (due May 27 on Odd Future), the follow-up to 2012's excellent 119. Perhaps unsurprisingly, it tastes like bile, whiskey and Molotov. Delicious!
tUnE-yArDs – "Water Fountain" video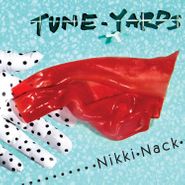 First it was Vertical Scratchers' "Way Out" video reminding us of H.R. Pufnstuf, now Oakland's tUnE-yArDs have a video for "Water Fountain" with a strong "Pee-Wee's Playhouse" vibe. Totally fits the playful vibe of the song, which is from the upcoming Nikki Nack album, due May 6 on 4AD (preorder on CD or LP).
Melted Toys – "Blush"
Why does the thrill of discovering new bands never get old? Even when they're pulling from familiar sources—C86 jangle rock, '90s alt-rock of the fey, Smashing Pumpkins variety, and recent garage rock—San Francisco's Melted Toys makes it work beautifully. As their name would suggest, it's like they took all these things and melted them down together, and the resulting melded product feels fresh and immediate. "Blush" is from their self-titled album, out July 15 on Underwater Peoples.
The Donkeys – "Blues in the Afternoon" video
A song called "Blues in the Afternoon" by a band called The Donkeys sounds a bit like a bar band joke. Good thing the song is so damn pretty then! All California gold melodies and sweetly strummed guitars, complete with sighing steel guitars in the background, it's the second cool song we've heard from the San Diego band's upcoming Ride the Black Wave album, due June 3 on Easy Sound.
Zig Zags – "Brainded Warrior"
L.A.'s Zig Zags produce a heavy chunk of Sabbathy rock 'n' roll on their new single, "Brainded Warrior." It's from an upcoming 7", recorded at Ty Segall's L.A. studio, Sweat Lodge, where the band has recorded a full-length album, due later this year. So if you like the swells of doom guitar on "Brainded Warrior," stay tuned for even more soon enough!
Cold Beat – "Mirror"
We were huge fans of Grass Widow's last album, the B-movie space girl garage rock of Internal Logic, so it's pretty natural that we were gonna fall for Cold Beat, the new project from Grass Widow bassist/singer Hanna Lew. Lew brings the same skill for deftly layering a couple of guitars and contrasting vocals in dizzying, beautiful ways to this project, with a fleshed-out sound compared with Grass Widow's skeletal jams. Their first album, Over Me, is due July 8 on Crime on the Moon.
Shows This Weekend: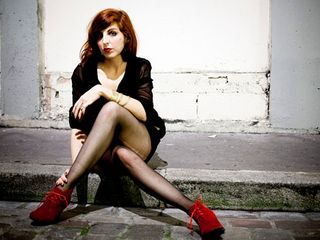 Friday: Too many good shows tonight—Trash Talk at the Glass House ($22, 7 p.m.); Deafheaven at the El Rey ($20, 8 p.m.); and Cherry Glazerr at the Echoplex ($12, 8:30 p.m.). L.A. is the best!
Saturday: Medicine, Savage Republic and Tropic of Cancer at the Church on York ($12, 8 p.m.)
Sunday: Big Joy Breakfast with The Lovely Bad Things, Roses, So Many Wizards and more ($5, 1 p.m.)