Warpaint - Warpaint (CD, LP or Download)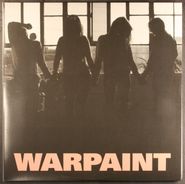 Warpaint's The Fool was a great slow burner of a record, one that grew on you with each successive listen such that it continues to sound great years on. Now, four years later, the ladies of Warpaint return with their long-awaited second record. As is their way, Warpaint unfolds at an unhurried pace, relishing in subtleties with songs whose meanings or melodies you might be able to place right away, but whose impressions lasts much longer than instant gratification-style pop songs. They're sort of the spiritual successor to the band Slowdive, the shoegaze greats who encountered as much acclaim as derision during their time, due to their milky, washy music, but who have since been ensconced as one of the most beloved bands of the '90s The effect of Warpaint's music is similar, washing over you in spurts and leaving streaks. With a band like this, it's generally tough to name singles or easy entry points, but Warpaint has some moments that stick out, namely "Biggy," a great, trip hoppy pop song along the lines of Radiohead's Kid A/Amnesiac period, while "Disco // Very" sees Emily Kokal's vocals getting distorted and nasty over, yes, a disco beat, recalling some of the disco-rock of the '00's, only with a dirtier, dubbier tone. In these songs, Warpaint sees the band stretching their wings a bit, while fans of the first album will find much to love in the album's dark, atmospheric corners. It's altogether a fantastic, well-considered second album that proves the rewards of patience.
Mogwai - Rave Tapes (CD or LP)
Everyone once in a while, Mogwai releases and album, and the world is reminded of how awesome they are. Rave Tapes, the post-rock band's eighth album, has all the trademarks of classic Mogwai—scenic, intricate guitarwork; a dedicated, marching rhythm section; and grandiose, elemental crescendos. They tweak the formula here with a bit of analog electronics, on songs like the single "Remurdered," whose sinsister synth line and muted guitars give it the feel of a vintage horror soundtrack. Just watch out when those drums kick in. That creepiness continues on "Repelish," a track dense with atmosphere as a voice details the Satanic message allegedly embedded in Led Zeppelin's "Stairway to Heaven." Songs like "Simon Ferocious" and "Deesh" use synthesizers to great effect to bolster Mogwai's sound, while their classic, more guitar-based sound is the focus of much of the album, as the band tears through songs like "Hexon Bogon." Rave Tapes nicely sees Mogwai bringing something new to the table while still pleasing their fanbase with some of the most epic guitar music around.
Damien Jurado - Brothers and Sisters of the Eternal Son (CD, LP or Download)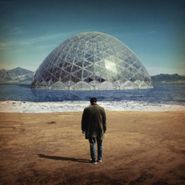 Damien Jurado's a tough artist to pin down. Though you could place him under the loose-fitting singer-songwriter tag, his latest album, Brothers and Sisters of the Eternal Son, is a grandiose, orchestral affair. "Magic Number's" dark, deserty feel sets the tone for the album, sounding a bit like a lost 007 theme song, with strings and choruses sending shivers. "Silver Timothy" starts looser and sparer, reminiscent of Cat Stevens, until it erupts into its epic final third. Together with producer Richard Swift, who also produced 2012's terrific Maraqopa and helps bring that widescreen magic here, Jurado creates a dusky, all-encompassing world, best exemplified on "Return to Maraqopa," a kind of desert ballad that surges on a gurgling synthesizer and Jurado's self-harmonized vocals. His voice breaks beautifully on the My Morning Jacket-ish "Metallic Cloud," while songs like "Jericho Road" only emphasize the Spaghetti Western feel of the whole thing, with great Morricone-style touches and an electric vocal by Jurado. It's one of Jurado's best works yet. Wherever the mythical place is that Jurado's music calls to mind, it's not somewhere you'll want to leave.
Thee Silver Mt. Zion Memorial Orchestra – Fuck Off Get Free We Pour Light on Everything (CD, LP or Download)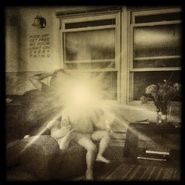 The post-rock greats return with possibly their best album since their debut. Songs like "Austerity Blues" literally do sound like they're pouring light all over everything, with ecstatic guitar solos and strings allowed to build in ten-plus-minute songs, and the more recent addition of vocals works in their favor here, keeping the songs grounded as they threaten to take off into the ether. There's even a two-and-a-half minute song called "Little Ones Run," a kind of children's folk song that breaks up the noise. A beautiful record throughout.
Pow! – Hi-Tech Boom (CD or LP)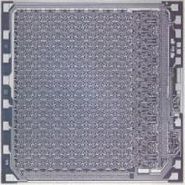 Gnarly, glitchy post-punk from Nor. Cal. Most songs don't hit the two-minute mark as Pow! recall Wire's second and third album, with just enough garage-rock cool to temper their twitchy riffs and anxious synths. A really fun listen.
Jeremy Jay - Abandoned Apartments (Download)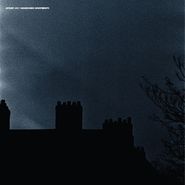 Singer/songwriter Jeremy Jay returns with another brilliant album. Abandoned Apartments is full of taut, romantic groovers, while Jay's delivery is as weary and appealing as ever, falling somewhere between Morrissey and David Bowie, while his synth-and-guitar-driven music recalls early new wave like Roxy Music or The Cure, for the uninitiated. A consistently compelling and underrated songwriter.
See all of this week's new releases here.
Follow PST on Facebook