We've been compiling our own Best of 2013 lists for a while now, so why don't we ask some of our favorite local artists what they were spinning this year?
Gabe Fulvimar of Gap Dream
"I really, really really did like [Daft Punk's] Random Access Memories. I've seen it make it on the lists this year, but it seems like it's not really getting too high up there. People are being kind of shitty to that record. It's like a Rocky soundtrack or something. When that record came out this year, I was so stoked, I didn't even know a new Daft Punk record was coming out. I know the one that came out before this last one didn't do too well, and I knew they were kind of moving into soundtrack territory. That's usually a clue that they've found their way into the golden land of making cinema scores. I was like, good for them, they're geniuses. But I was blown away. It's such a great blending of like modern pop music, which isn't really that great, with classic pop music. Overall it's just a really good pop record."
Gap Dream's latest album is Shine Your Light.
Read my interview with Fulvimar here.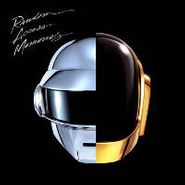 Daft Punk's Random Access Memories
Jennifer Clavin of Bleached
"I take music videos very seriously, and every video and song on this album is perfect. She is so inspiring, and the fact that no one knew this album was coming out and then it drops in December and outdoes everything that was released this year … yeah, there's nothing else to say."
Ride Your Heart
, the first album by Bleached, was one of our favorite debuts of 2013.
Read my interview with Bleached
here
.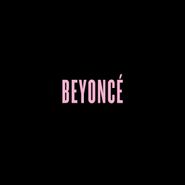 Beyonce's Beyonce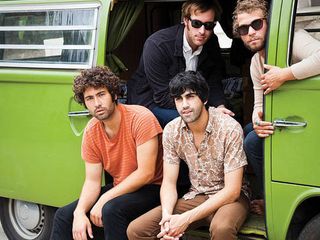 Spencer Dunham of Allah-Las
1. William Onyeabor - Who Is William Onyeabor? (Luaka Bop)
2. White Fence - Live in San Francisco (Castle Face)
3. Beachwood Sparks - Desert Skies (Alive)
4. Bleached - Ride Your Heart (Dead Oceans)
5. Dream Boys - Dream Boys (Art Fag)
6. Tomorrow's Tulips - Experimental Jelly (Burger)
7. The Abigails - Tundra (Burger)
8. Night Beats - Sonic Bloom (Reverberation Society)
9. Foxygen - We Are the 21st Century Ambassadors of Peace & Magic (Jagjaguwar)
10. The Limiñanas - Costa Blanca (Trouble in Mind)
Allah-Las' latest album is their self-titled debut album.
Read my interview with Allah-Las here.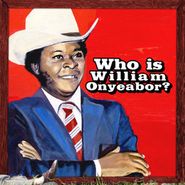 William Onyeabor's Who Is William Onyeabor?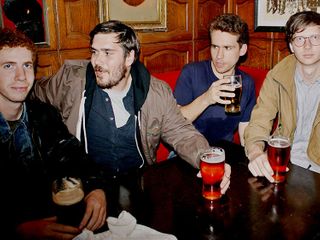 Andrew Savage of Parquet Courts
"Milk Music's Cruise Your Illusion. That was a favorite of mine. That actually came out in 2012, but I feel a kind of kinship with them, and we've hung out a few times and they're buddies of ours. They come from a similar place as us musically—I can hear some Crazy Horse in there, that's definitely a Parquet Courts influence—definitely feel like there's some mid-'80s SST. I guess I see where they're coming from, and they're good guys."
Parquet Courts recently released the Tally All the Things That You Broke EP, as well as an expanded edition of their debut album with the EP included.
Read my interview with Parquet Courts here.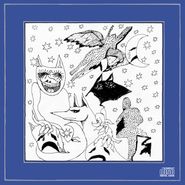 Milk Music's Cruise Your Illusion
Jenn Prince of Upset
"For 2013 there were so many good records, but I've got Big Eyes' Almost Famous playing on repeat. The guitar work is really cool, and it's one of those records that makes you want to get up and move your body. Can't wait to see what they do next."
Upset's awesome debut album, She's Gone, was released this year.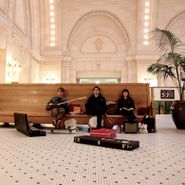 Big Eyes' Almost Famous
Will Ivy of Dream Boys / Wet Illustrated
"I would say my favorite record that came out this year would be I Am The Center: Private Issue New Age Music In America 1950-1990 by the incredible Light In The Attic Records reissue label. They did such a good job with the packaging (as always) and did an excellent job curating good music and compiling lots of interesting information into a book that comes in the package. I felt like they did a great job highlighting a genre that I knew very little about, and I felt like I really discovered a new treasure trove in music and learned a lot!"
Dream Boys' self-titled debut record came out this year and it is wonderful.
Read my interview with Dream Boys here.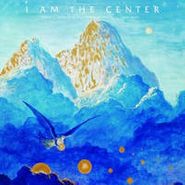 I Am The Center: Private Issue New Age Music In America 1950-1990
Arp
"It was another year where reissues ruled my record player—i.e. Finis Africae, Woo, Deux Filles, Bona Dish, Patrick Cowley, Lee Hazlewood, The Shoes, Otis G Johnson, Lonnie Holly, Laraaji, Saada Bonaire and Guy Skorknik come to mind—but there were impressive new records too and some unlikely ones at that—The Stranger's Watching Dead Empires in Decay, Jace Clayton's The Julius EastmanMemory Depot, Marcel Dettman's Dettman II, Forest Swords' Engravings, Cass McCombs' Big Wheel & Others, White Fence's Cyclops Reap, Jessica Pratt's debut, DJ Sprinkles' Queerifications & Ruins: Collected Remixes stick in my mind.
"But Dean Blunt's The Redeemer caught me the most off guard. And in that sense, it was notable. I'm always interested in hearing interesting uses of classical strings, and though these are all (as I understand it) samples, there's just such a strange and compelling combination of exquisite music with just his deranged stoner late night synth darkness (exactly what you might expect if you're familiar with his duo with Inga Copeland, Hype Williams) plus a form of singer songwriter Outsider-ness (for lack of a better word) that fans of, say, Bill Callahan (of all people) might dig. Fans of Sound LIbrary Music, 20th Century Minimalism, hypnogogic R&B, and dark hip-hop can all find something to connect with here. Worth a single listen, if nothing else."
Arp's latest album is More.

Dean Blunt's The Redeemer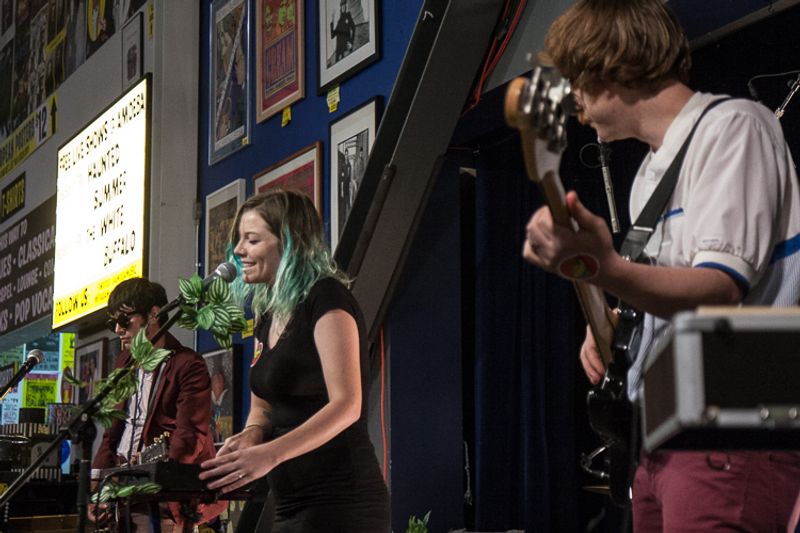 "Our favorite album this year was The Polyphonic Spree's Yes it's True. We loved this album because the band made a solid album with heavy orchestral dance numbers and '70s inspired tunes. A true gem following 2007's The Fragile Army album. Highly recommended!"
Haunted Summer's Something in the Water EP is available at Amoeba.
Read my interview with the band here.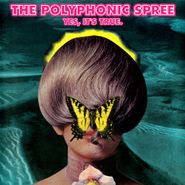 The Polyphonic Spree's Yes It's True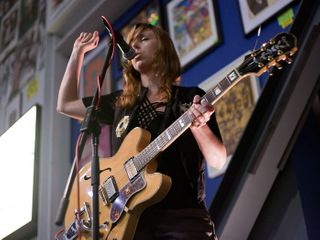 "The "GREAT 8"—top albums of 2013 (in no particular order) from all three members of VUM condensed into one list."

1. Only God Forgives [OST] (Cliff Martinez): Another masterful job of scoring by Cliff Martinez. Like his scores for Drive and the Solaris remake, Martinez truly captures the essence of the film, providing perfect sonic expression to compliment the cinematic gravitas. Bravo!
2.
Dirty Beaches
-
Drifters/Love is the Devil
: This ambitious double LP showcases an indie artist coming into his own. Alex Zhang Hungtai has expanded on his
Suicide
-inspired approach to make experimental mood music that is so infectious.
3.
Martin Rev
-
Martin Rev
(Reissue): As one half of the legendary synth duo Suicide, Martin provided the soundscapes to a revolution. His solo debut continued to further that vision and expand the idea of electronic based music by using more experimental sound textures along with pop influenced melodies. A must-own.
4. Tropic of Cancer - Restless Idylls: Trance-inducing/space-creating sounds from Camella Lobo. Good for driving off a cliff in your favorite car.

5. Hott MT - I Made This: Psychedelic smudge pop from L.A. locals provides the soundtrack to a neon vision quest through Chinatown. There is more to this than just music. A strong visual aesthetic and life force dedication is part of the deal.

6. Molly Nilsson - The Travels: If it were 1984, Molly's image would be the poster above every pubescent teen's bed. They would kick off their Reebok high-tops, set their zippered leather jacket on the bedpost and lay back to listen to her post-punk/deadpan vocals set into richly layered synth-popscapades.

7. Flaming Lips - The Terror: The Lips don't seem to slow down. They keep making great, progressive music. Continuing the art of the well-crafted psychedelic pop opus, this band has honed its ability to captivate and challenge its audience. True originals.

8. Ernest Gibson - Island Records: One half of the musical duo Net Shaker—a favorite band in the Lodge, E. Gibson weaves the tapestry of your most loved nightmare: recurring surf guitar riffs, primal but unpredictable drum machine loops, and an unending cavity of sound build the place; all you have to do is dream.

VUM's latest album is Psychotropic Jukebox.
Read my intervew with the band here.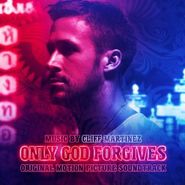 Only God Forgives [OST]
--
See my Top 40 California Albums of 2013.
Become a fan of PST!
Relevant Tags
Vum
(3),
The Polyphonic Spree
(2),
Haunted Summer
(4),
Dean Blunt
(4),
Dream Boys
(4),
Upset
(8),
Big Eyes
(2),
Milk Music
(1),
William Onyeabor
(4),
Parquet Courts
(13),
Allah-las
(26),
Beyonce
(30),
Daft Punk
(18),
Bleached
(18),
Gap Dream
(4),
Best Of 2013
(24),
Arp
(2)