The year is just about up, but new music is headed our way. You can already preorder some albums due in 2014 on Amoeba.com. Here are 10 to check out. [WARNING: NSFW pic of Sky Ferreira's infamous nip-slip album cover below].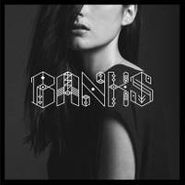 Due Jan. 7
Preorder on CD
I wrote about this one in my top EPs of the year list. It's out physically next month, and if you like sultry electro-soul a la Kelela, Rhye and Jessie Ware, this should be right up your alley.
Stephen Malkamus & the Jicks – Wig Out at Jagbags
Due Jan. 7
Well you didn't think that Pavement reunion was gonna last, didya? Stephen Malkamus' underrated releases with the Jicks continue with their first album in three years.
Bruce Springsteen – High Hopes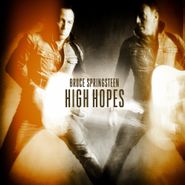 Due Jan. 14
Bruce Springsteen's 18th album features guitarist Tom Morello (Rage Against the Machine) as well as E Street Band members Clarence Clemons and Danny Federici, who both have passed away.
Sharon Jones & The Dap-Kings – Give The People What They Want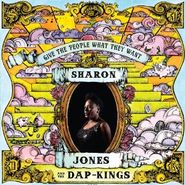 Due Jan. 14
You're right, Sharon Jones & The Dap-Kings, this is exactly what we want: another sure-to-be-excellent classic soul record.
Due Jan. 21
The pioneering post-rock band returns with its eight album, featuring "Remurdered."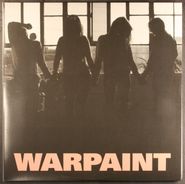 Due Jan. 21
Warpaint made a quietly excellent debut of mesmerizing, atmospheric indie rock in 2010, and now the L.A. band is coming back with its long-awaited second album.
Sky Ferreira – Night Time, My Time [Deluxe Edition]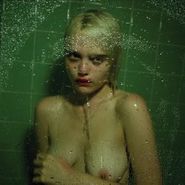 Due Jan. 28
Sky Ferreira's titlating pop debut had the blogosphere going nuts in 2013. Hear why, as her debut album finally comes out on physical disc with a second disc, which includes her early indie hit, "Everything Is Embarrassing."
Due Jan. 28
The noise-pop act sounds sleeker and sexier than ever on first single "Lost Boys and Girls Club." Once again, they're produced by Richard Gottehrer (Blondie, The Go-Go's) and Sune Rose Wagner (The Raveonettes).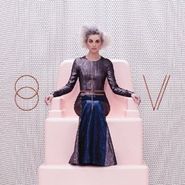 Due Feb. 25
Is intellectual pop weirdo St. Vincent rebranding on her self-titled fifth album (counting that David Byrne one)? We're not sure, but "Birth in Reverse" has a bitchin' dance beat to go with its gnarled riffs.
The War on Drugs – Lost in the Dream
Due March 18
Even without Kurt Vile, The War on Drugs returned with such a great second album (2011's deliciously hazy Slave Ambient) that we're betting Lost in the Dream will be yet another bootgazing delight.
See all of our upcoming releases here.
Become a fan of PST!
Relevant Tags
Sky Ferreira
(11),
Warpaint
(17),
Mogwai
(9),
Sharon Jones & The Dap-kings
(8),
Bruce Springsteen
(24),
Stephen Malkamus
(1),
2014
(2),
Banks
(6),
New Releases
(214),
New Albums
(213),
Preorders
(30),
Dum Dum Girls
(15),
St. Vincent
(15),
The War On Drugs
(14)