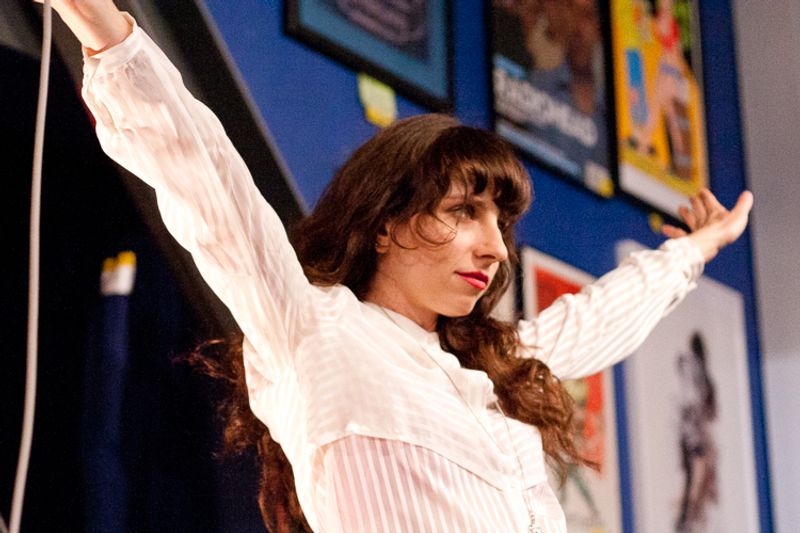 L.A.'s Raw Geronimo began their July 25 set at Amoeba Hollywood with a stampede of drums as frontwoman Laena Geronimo cooed breathily over spacey guitar. That quickly ended as the bad went full bore into a heavy post-punk jam. Geronimo whipped her hair and flailed around between belting, eventually landing on the floor during the song's dreamy outro.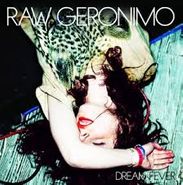 The three-girl, three-guy band's next song roared right out of the gate, its two drummer set-up eliciting tribal moves and its other members offering B-52's style backups. For their next number, the guitarist played a looping Arabic riff while Geronimo intoned overhead, calling to mind Siouxsie and the Banshees circa "Arabian Nights."

Their next song had a dark surf jangle, highlighting a full-band assault of over Geronimo's theatrical presence, though her huge vocal swoops came in at exactly the right times, just as the band was letting loose. At no point did any of the six members seem to sit very still, but the band still made it seem effortless, clearly showing mastery as a live band — they casually changed out a keyboard when it malfunctioned, saying they had a backup. Geronimo's voice backed up for a moodier song, which was punctuated by Asiatic melodies. They turned it back up for a loud and jangly one and let out into a wild groove on the following song, probably the most intoxicating one on a purely musical basis. On their last song, single "Magnetic Love," they slowed down for a '50s style ballad made more powerful through huge drums and volcanic guitar work. It proved the band capable of whisking together various genres and eras of inspiration yet still coming out sounding like its own band.

See more photos from the show here. Pick up Dream Fever on LP now!