Hiatus Kaiyote - Tawk Tomahawk
You'd be forgiven for scratching your head upon first listen of Hiatus Kaiyote's Tawk Tomahawk. The Australian band doesn't really sound like anyone else, although there are signposts — the vocal swoops and glitched-out organic sounds of Bjork; the the otherworldly soul of Erykah Badu; the atmospherics and layering of Radiohead; and the psychedelic beatwork of J Dilla. Yet Hiatus Kaiyote take what could be a coiled mess of influences and stretch them into something unique and memorable on Tawk Tomahawk. Though things are largely pleasant and ethereal on songs like the stunning "Mobius Streak," frontwoman Nai Palm gets jazzy and raspy on "The World It Softly Lulls" and goes deep and dark on "Malika," while the beats get distorted and aggressive on "Ocelot." Lounges of the future may be spinning Tawk Tomahawk and calling it a classic of forward-thinking soul.
Hiatus Kaiyote Tawk Tomahawk CD $10.98
Hiatus Kaiyote Tawk Tomahawk LP $16.98 [out 9/17; preorder here]
Alela Diane - About Farewell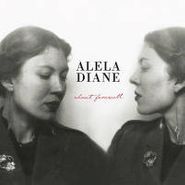 Alela Diane knows one of the tricks to storytelling is to start in medias res — she starts the first song of her new album with choice notes about an idyllic tryst at ("we took a shower in the dark/your mother wasn't home") before unloading the heartbreak ("then you headed east and said her name/I read between the lines"). Even if you don't know the background before listening to the folk singer's fourth album — she divorced husband/collaborator Tom Bevitori between albums — she fills in the details. "I heard somebody say that the brightest lights cast the biggest shadows/So honey I gotta let you go" she sings devastatingly on the title track. Just as her lyrics favor fly-into-the-sun directness, musically she keeps things simple, yet surprising — the change from thumping folk-rocker to spare heartbreaker two-thirds of the way through "The Way We Fall" marks the most memorable moment on the album. About Farewell is a great breakup album because it doesn't wallow; it seems fully focused on actualities, including moving on. "I want to fix your hair, but honey there is nothing I can do to save you from yourself" she sings on "Nothing I Can Do." For anyone who's ever been through a doozie of a split, About Farewell is a godsend.
Alela Diane About Farewell CD $11.98
Raw Geronimo – Dream Fever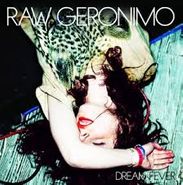 Anyone who saw Raw Geronimo at Amoeba last week was treated to one of the best in-stores in recent memory. But this band brings so much energy to the table, it's almost easy to ignore the songs underneath. Thankfully, Dream Fever is melodic and memorable. "Bitched" has the gritty singalong feel of early B-52's. "Bird's Eye Bonsai" swirls up some Siouxsie tribal post-punk to pave the way for frontwoman Laena Geronimo to really show what she can do, while songs like "Faustine" and "Magnetic Love" do the '50s ballad thing without being schticky, thanks to some smart production and restraint when necessary. Dream Fever doesn't fully capture the manic energy of the band — you gotta catch them live for that — but it's a fine document of the band's various impulses strewn together into a concrete package.
Raw Geronimo Dream Fever LP $19.98
See all of this week's new releases here.
Become a fan of PST on Facebook!