Smith Westerns - Soft Will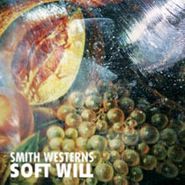 CD $12.98
LP $18.98
Chicago's Smith Westerns buck the sophomore slump trend with a second album that's cleaner and more streamlined than their first, with the same irrepressible energy and dedication to hookiness. While Dye It Blonde felt like garage rock touched by classic pop impulses, they indulge their pop sensibilities full-force on songs like opener "3am Spiritual," which true to its name feels like impossible orchestral pop half-remembered from a dream, with George Harrison-style solos and a hymnal chorus. Smith Westerns are also great at crafting modest guitar pop — "Idol" finds the band trading in gleaming melodic rock, full of effected guitars and soft harmonies, while "Glossed" is sprightly and sweet, channeling early R.E.M.-style jangle. But the band also can't help going big. Instrumental "XXIII" is a slow-burning epic of Dark Side of the Moon proportions. "Fool Proof" has dizzying layers of guitar, piano and vocal melody. Even a lovely ballad like "Varsity" has grand ambition tucked away in its shy-seeming veneer. That passion makes poring through Soft Will a thorough pleasure.
The Three O'Clock - The Hidden World Revealed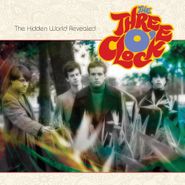 CD $14.98
While The Three O'Clock would go on to get some airplay on L.A. radio station KROQ and MTV, their earliest Paisley underground stuff is the shit. A best-of comp of sorts, The Hidden World Revealed serves to present the band in the best light, with songs like the effervescent "Jet Fighter," their acid-washed cover of the Syd Barrett-era Pink Floyd jam "Lucifer Sam" and early '80s college rockers like "With a Cantaloupe Girlfriend." It's a treat for longtime fans too, including 10 previously unreleased rarities, with stripped-down versions of favorites like "I Go Wild."
Bass Drum of Death - Bass Drum of Death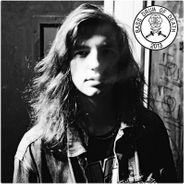 CD $12.98
LP $18.98
Download $9.98
More awesome overblown guitar scuzz from the Mississippi, featuring acid-rockers ("Such a Bore"), Ramones-inspired thrash ("I Wanna Be Forgotten") and candy-coated garage ("Shattered Me"). Quick, dirty and hot, just like we like it.