Album Picks:
Wavves - Afraid Of Heights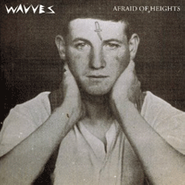 CD $13.98
LP $22.98
Wavves' latest album album mostly ditches the "King of the Beach" surf-punk notions of previous releases for a big, warm, alt-rock embrace that does wonders to highlight the quality of Nathan Williams' songwriting. "Sail to the Sun" starts out with sparkling synths and moves into a thumping, surging rocker. "Demon to Lean On" is built for rock radio, with a catchy, two-note riff leading into its soaring chorus. It's reminiscent of mid-'90s radio gems from the likes of Weezer and their brethren, but it's also smartly built, with watery guitars and castanets seeping beneath the surface of its Pixies-inspired, quiet-to-loud dynamics and Nathan Williams' paranoid lyrics. After starting out boldly, the album takes dark turns that should please fans of Wavves previous work, including the lo-fi attack of "Mystic," which buries Williams under stacks of distorted sound before engaging with a singular synth riff. But he always brings it back to some of his hookiest songs yet, like the soaring title track, which makes use of backup vocals by Jenny Lewis and delivers another instantly recognizable, could-be radio hit from 1996. If only all pop-punk, surf-alt or what have you was this catchy, smartly written and unafraid of hooks! Afraid of Heights succeeds as Williams' clearest bid yet for crossover success, yet it doesn't sacrifice his essential slackery appeal. File it next to your Dookie, Blue Album and Doolittle records and embrace the fuzzy pop of Afraid of Heights.
The Cyclist - Bones In Motion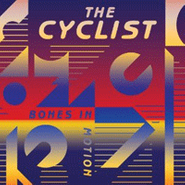 CD $12.98
A heady set of grimy electronic textures and intellectual party music all in one, The Cyclist's stunning new album is an immediately engrossing and nuanced listen. The title track boasts tribal, pulsating beats, but its final third opens up into New Age tones before adding in an undulating bass that ties the whole thing together neatly. "Visions," which was also available on the Dual Form release, clangs with gamelan percussive elements but forms them into a hip-hop friendly track with deep bass compressed into a tin box of sound. "Makeshift" offers deep house with luscious, wavering tones and clipped female vocals both alien and sexual, while "Mangel" builds slowly and steadily over a three-note synth riff, gradually adding piano chords and a snare about a third of the way, almost a demonstration of how The Cyclist crates tracks with precision and patience, ultimately leading to an in-depth, detailed experience. Indeed, The Cyclist creates his own sound world on Bones in Motion. Once you've been there, you may not want to leave.
Blu - NoYork!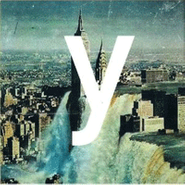 CD $13.98
LP $34.98
Blu's NoYork! is a sublime slab of underground hip-hop, featuring skittery, active production from Flying Lotus and the heady rhymes of the ever-prolific Blu. "Doin' Nothin" starts the album on a woozy note, coming out of a digital smoke haze of wobbling bass and clapped beats. "Everything OK" puts things into high-gear, speeding through an autobahn of synth lasers, cooed female vocals and Blu sounding chilled out at the center of it all, rapping about parties and girls and living while it all speeds past him like a blur. NoYork!'s headier tracks are no less beguiling, such as "SLNGBNGrs," which unleashes a slew of MIDI sounds flowing on waves from ear to ear while Blu dolls out hood tales to the eerie effect of making it all seem like one big video game. Like its cover art suggests, Flying Lotus douses Blu's urban rhymes in layers of glitched out noise, multitracked backup vocals and Blu's own vocals cut up and strewn back over him like streamers. The guest spots all are welcome and imbue Blu and Flying Lotus' sound world with more personality — Chop, Cherry Pop and Tiombelockhart bring attitude to the Woody Allen-reffing party jam "Annie Hall"; Jimetta Rose lends some necessary soulfulness to the album on "Spring Winter Summer Fall"; and El Prez, Pac Div, Uni, J*Davey, Tiron and Ayoamari make closer "Doin' Something" a Wu-Tang-esque grimy crew jam. By balancing its human elements with dizzying production, NoYork! ends up an impactful and fascinating release.
Wax Idols – Discipline & Desire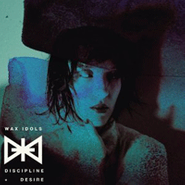 CD $12.98
LP $16.98
Oakland's Wax Idols make the leap to Slumberland for their second album and offer the dirtier post-punk side of the coin to the shinier jangle-pop offered by many bands on the label. Discipline & Desire actually starts so aggressively and atonal with its first two blistering tracks that you almost worry it'll be too thorny to latch onto, but third track "When It Happens" offers such chiming beauty in its verses that its heavily distorted chorus goes down like cool soda. Similarly, the morose "The Scent of Love" echoes Siouxsie & The Banshees in one of their more tunefully restrained moments, showing Wax Idols are aware the "discipline" part of their equation bears equal import, but it's just as great when they let loose, as on the full-court press of "The Cartoonist." This balance helps make Wax Idols' second album a tasty (if heavily spiked) concoction.
Depeche Mode - Delta Machine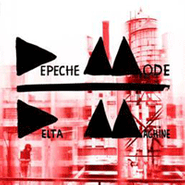 CD $12.98
Deluxe CD $19.98
LP $32.98
Depeche Mode's new album begins with a vivid description from the ever-evocative Dave Gahan — "All the drama queens are gone, and the devil got dismayed, he packed up and fled this town," he sings on "Welcome to My World," before promising, "I'll bleed into your dreams … I'll weep into your eyes." It's one of the best "we're still standing after all these years" tracks of recent times, and a perfect way to open the Mode's down and dirty 13th album. Things get even nastier on "Angel," as the synths move from ominous to uncomfortable squelches and dark drones, while Gahan goes back and forth from his usual cool baritone to a rawer, gravely delivery we rarely hear from him. The beats that come in halfway through, too, eschew the more straight-forward, easily digestible beats of their more recent albums, with a guitar riff that references one of their best singles, "Personal Jesus," to boot. Its marketing material then, boasting a mix of the harder-edged Violator and lusher, Flood-produced Songs of Faith and Devotion, would appear not to be blown smoke. Though your preference for which side of Depeche mode you favor may affect how you interact with this album (this reviewer prefers the Violator-ish spareness of a track like the bold "My Little Universe" or straightforward synth-pop beats of "Broken" than the more over-the-top dramatics of a song like "Heaven," for instance), but DM fans from across the wide spectrum of their releases will find plenty to love on Delta Machine, easily a high point in the latter half of their career.
The Strokes - Comedown Machine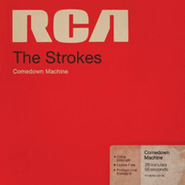 CD $12.98
LP $22.98
The aptly named Comedown Machine finds The Strokes reclaiming some of the ground they lost on their previous two albums, recalling their first two classics in spirit and energy.
Lil Wayne - I Am Not a Human Being II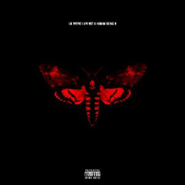 CD $13.98
Deluxe CD $18.98
The recently hospitalized rapper releases a sequel of sorts to his 2010 album I Am Not a Human Being, featuring spots from Nicki Minaj, 2 Chainz, Drake and more.
Dido - Girl Who Got Away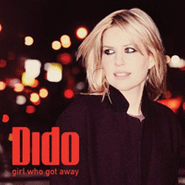 Deluxe CD $15.98
Dido's latest album features a collaboration with critically acclaimed rapper Kendrick Lamar. The Deluxe CD features six bonus tracks. Read more on Billyjam's blog.