Here's a list of our top movie sellers of the year, combining DVD and Blu-ray sales.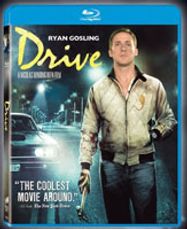 1. Drive
Nicolas Winding Refn's brilliant thriller, many people's favorite movie of 2011, featuring one of the bestselling soundtracks of the year, came out on DVD and Blu-ray in January 2012 and sold better at Amoeba than many movies with much bigger box office takes.
2. The Avengers
Joss Whedon's The Avengers managed to deliver summer thrills and smarts in equal measure, breaking several box office records.
3. Bronson (2008)
Refn's 2008 film starring Tom Hardy as notorious prisoner and fighter Charles Bronson sold well, perhaps with the release of Refn's Drive.
4. Sunset Boulevard (1950)
The classic film noir was released on Blu-ray in 2012.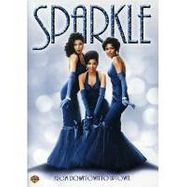 5. Sparkle (1976)
The release of a new Sparkle movie and its star Whitney Houston's tragic death sparked interest in the 1976 original film.
6. Stephen King's It (1990)
Everyone wants to see scary movies at Halloween, and Stephen King's It, with its killer clown, is one of the scariest.
7. Moonrise Kingdom
Wes Anderson's latest film about tweens in love who run away together in 1960s New England was a hit with both critics and audiences.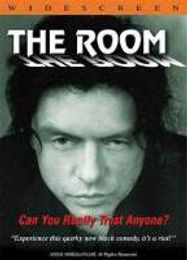 8. The Room (2003)
Tommy Wiseau's so-bad-it's-good The Room must be seen to be believed.
9. Adventure Time: The Complete First Season
The surreal Cartoon Network comedy is a hit with kids and adults alike.
10. Battle Royale (2000)
The popularity of The Hunger Games film and books helped spur interest in Battle Royale, a Japanese film from 2000 about high school kids who must battle each other to the death — many say The Hunger Games rips off Battle Royale, although that is debatable. Quentin Tarantino also listed it as his favorite film released since he began directing in 1992. Battle Royale and its sequel were released on DVD and Blu-ray in 2012.
11. Space Jam (1996)
14. Harold and Maude (1971)
15. Prometheus
16. Rosemary's Baby (1968)
17. Annie Hall (1977)
18. Adventure Time: My Two Favorite People
19. Adventure Time: It Came From the Nightosphere
20. Rushmore (1998)
21. Blood In Blood Out (1993)
22. Badlands (1973)
23. Melancholia
24. Game of Thrones: The Complete First Season
25. The Life Aquatic (2004)
26. Jaws (1975)
27. Tim & Eric's Billion Dollar Movie
28. Set It Off (1996)
29. Chinatown (1974)
30. The Bad Seed (1956)
31. City of God (2002)
33. Adventure Time: Jake vs. Me-Mow
35. A Bronx Tale (1993)
36. Anchorman (2004)
37. Breaking Bad: The Complete First Season
38. Dead Presidents (1995)
39. Menace II Society (1993)
40. Steve Martin: The Television Stuff
41. The Bodyguard (1992)
42. Ted
43. 2001: A Space Odyssey (1968)
44. Woody Allen: A Documentary
45. The Girl With the Dragon Tattoo
46. Black Dynamite
48. Pee-Wee's Big Adventure (1985)
50. Detroit Rock City (1999)
Relevant Tags
Best Of 2012
(31),
Amoeba Hollywood
(741),
Drive
(13),
The Avengers
(8),
Nicolas Winding Refn
(4),
Joss Whedon
(3),
Bronson
(2),
Sunset Boulevard
(1),
Sparkle
(1),
Whitney Houston
(9),
Stephen King
(4),
Wes Anderson
(8),
Moonrise Kingdom
(2),
The Room. Adventure Time
(1),
Battle Royale
(2),
The Hunger Games
(4)