#1 Chromatics - Kill For Love
(Italians Do It Better)
I have been waiting for this album for 6 years! I was a huge fan of their last album in 2007. Both Night Drive by Chromatics and Beat Box by Glass Candy made it into my top 50 that year. That was also the first year of the Amoeblog and my first top 50 for Amoeba. Glass Candy will have a new album out in 2013. But in 2012 we got a brilliant new album by Chromatics. These guys are from the beautiful town of Portland. They have been around for about a decade. But really became a different kind of band back in 2007. Another perfect album of dreamy electronic love songs. These songs are seriously breathtaking and they make it seem so easy. These guys can do no wrong and always manage to create exactly what I need from them.



#2 DIIV - Oshin
(Captured Tracks)
The band formerly know as Dive is now called DIIV. This was another album that I was highly anticipating this year. Captured Tracks has done it again this year and released another group of amazing albums. They had two albums in my top ten last year and they have two more in my top ten this year. DIIV is Brooklyn based Zachary Cole Smith of the band Beach Fossils. I actually like this project more than Beach Fossils. DIIV is exactly what I have come to expect from this label. This is shoegaze and dreampop in the year 2012. It brings me right back to the early 90s. I never really wanted to leave that period of music. So I am happy to revisit if often.




#3 Trust - Trst
(Arts & Crafts)
I fell in love with this band the first time that I heard them. They are a band made for me. This is the spooky and dark goth music that I love. A perfect blend of synthpop and dark wave. I really could not get enough of this album when it first came out. A perfect album for driving around in your car at night. One of the most disturbing album covers of the year. This is the kind of album that will forever remain one of my favorites. There is not a bad song on the album. Trust is Robert Alfons and Maya Postepski from the band Austra. The best thing to come out of Canada since Skinny Puppy. "Shoom," "Chrissy E," "Sulk" & "Bulbform" are some of the best songs of the year.




#4 Mount Eerie - Clear Moon
(PW Elverum & Sun)
I never really paid much attention to Mount Eerie or The Microphones. Mount Eerie was formerly known as The Microphones. Mount Eerie is Phil Elverum from the wonderful state of Washington. I was not really expecting much from this album since I had never really liked much he had done in the past. But this album seriously surprised me and quickly became one of my favorites of the year. It might just be one of the most beautiful albums that I have ever heard. I put Phil Elverum right up there with Mark Kozelek. These songs will break your heart in two. A seriously beautiful album. This is a vinyl only album pressed on beautiful clear vinyl. He put out two albums this year. Ocean Roar was released later in the year. Both are amazing albums. But Clear Moon stands out as my favorite.


#5 The Twilight Sad -
No One Can Ever Know (Fat Cat)
This is the third album from this Scottish band. This album marks a new direction for these guys. Their first two albums were more on the emo side of things. They were sort of a Scottish mix of Idlewild and At The Drive-In. But this new album is more darker than anything they have done before. It also uses a lot of keyboards. That is really all that I need to like an album! This album is still very much an album from Scotland. I can't really understand anything coming out of this man's mouth. But it does not matter. This album got down deep inside of me after the first time I heard it. I keep coming back to it over and over this year. A fantastic dark album. I feel like they finally lived up to their name.




#6 Crystal Castles - III
(Casablanca)
This is the third album by Crystal Castles. And the third self titled album by the band. So they are just calling it "III" to simplify things. Crystal Castles are the second of three Canadian bands in my top ten this year. I have loved these guys since their first album released in 2008. Their second album was released in 2010. And they have now gifted us with a fantastic third album in 2012. You will not be disappointed in this album if you are already a fan of this band. I knew I would love this album as soon as I got through the first song on the album. A perfect dark electronic album for these winter months. These guys always make me think of Bikini Kill mixed with a band like Aphex Twin. These are some dark songs. But beneath them is a fun and vibrant energy.



#7 Light Asylum -Light Asylum
(Mexican Summer)
I think I was a fan of Light Asylum before I even first heard them. I just knew that I was going to love this band. They put out an EP last year and I was hooked on Light Asylum right away. I was a huge fan of Yaz in the 80s and these guys sound exactly like them. Like a modern Brooklyn version of Yaz. Shannon Funchess has that deep powerful voice like Alison Moyet. And Bruno Coviello plays those keyboards like only Vince Clark can. It is the perfect mix of dark and haunting lyrics and new wave electronics. It is really hard to believe that this music is from 2012. And I am sure you could fool your friends by pretending that they are some overlooked synth band from Berlin in the 80s.



#8 Emeralds - Just To Feel Anything
(Editions Mego)
I have been a fan of these guys for a couple of years now. But this new album is sort of a new direction for them. It is more accessible. More fun. They experiment in the world of John Carpenter and Klaus Schulze. But this is not a dark horror soundtrack or a new age album. I really think this might be the most fun album that I have heard in a while. I can just imagine these guys having such fun sitting in a room and coming up with these compositions. The album will make you think you are in the 70s. Sitting in a room with a hundred synthesizers. I have had this album on repeat since I first heard it a couple of months ago. This album is not for everyone. But if you like this kind of stuff you will love this album.



#9 Mac Demarco - 2
(Captured Tracks)
This is my second Captured Tracks album on this list. And there are still four more to go. I seriously do love this label. But Mac Demarco is not what I have come to expect from this label. He is more along the lines of a Kurt Vile than Wild Nothing or Soft Moon. I actually didn't even like this album the first time I heard it. I think just because it was different than I was expecting. But like that Kurt Vile album from last year. It worked its way over to being one of my favorites of the year. It is dreamy but also jangly. Mac Demarco is from Montreal and Vancouver. The third Canadian in my top ten! He is sort of a combination of Pavement and Ariel Pink. This album is seriously addictive and I like it more every time that I listen to it.



#10 Frank Ocean - Channel Orange
(Def Jam)
I was a huge fan of R&B in the 80s and 90s. But had really lost interest in most of the stuff coming out in the last ten years. But Frank Ocean changed that all for me. This album is really just too good for anyone to ignore. It just doesn't get much better than this. Frank Ocean was born in Long Beach, California! My hometown! But he grew up in New Orleans. I imagine that he still would have been an amazing musician if he had stayed in Long Beach. But he probably would have been a much different musician. This album is full of one great song after another. The longest and best song is stuck in the middle of the album. "Pyramids" really stands out as my favorite. But this album is so good that I can easily listen to it all day long.



#11 Beach House - Bloom
(Sub Pop)
This is their fourth album. Their first two were on Carpark. The last two on Sub Pop. I always liked these guys but didn't really become a full time fan until Teen Dream was released in 2010. They have only gotten better as the years go by. I think Bloom is my favorite of theirs so far. The singer has one of those deep voices. Imagine Marianne Faithfull singing with Mazzy Star. These songs are beautiful and dreamy and can easily take you over.







#12 Dream Boat - Eclipsing
(Cloud Recordings)
This album was a last minute addition to my list. The album just came out a couple of weeks ago. Another dreamy album made for me. It reminds me of Azure Ray and Maria Taylor. The second track on this album is "Sea To Sky." It is one of my favorite songs of the year. Seriously one of the most beautiful and haunting songs that I have ever heard. I listened to it about ten times the first time that I heard it.







#13 Husky - Forever So
(Sub Pop)
Sub Pop still manages to put out a couple of albums that I love every year. They still manage to bring us a couple of debut albums every year that end up impressing me. These guys are from Melbourne, Australia. I am not even sure how to explain this band. Imagine Shout Out Louds mixed with The Shins. "History's Door" is one of my favorites from the album.








#14 Black Marble -
A Different Arrangement (Hardly Art)
I am a big fan of the label Hardly Art. But this is not the kind of album they usually release. Dreamy and dark coldwave. They are from Brooklyn of course. They could easily be on Captured Tracks.











#15 The Soft Pack - Strapped
(Mexican Summer)
Finally an LA band on my list. Well they are from San Diego. But they live in LA now. I love these guys. How can you not. This is really the album that turned me into a super fan. This is their second album. Garagey catchy indie rock.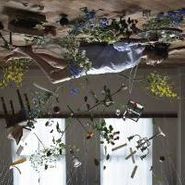 #16 Sun Airway - Soft Fall (Dead Oceans)
Second album by these dudes from Philadelphia. But the first album for me. Lies somewhere in between New Order and The Verve. The singers vocals do really remind me of Richard Ashcroft from The Verve. Big dreamy songs.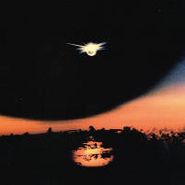 #17 Mirrorring - Foreign Body (Kranky)
I seriously listened to this album every day for a couple of months! Mirrorring is Liz Harris from Grouper and Jesy Fortino from Tiny Vipers. This is a sparse and delicate album. And like any Grouper album it is both dark and haunting and beautiful and fluffy all at the same time. There are only six songs on this album. But they are all great. And your heart will be fully broken in half by the time you get to the last song "Mirror Of Our Sleeping." It is one of those songs that makes me cry every time I listen to it. Yet I keep going back for more.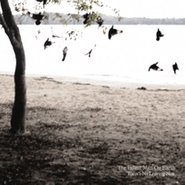 #18 The Tallest Man On Earth -
There's No Leaving Now (Dead Oceans)
I was not really sure about this dude for a while. It took him a while to grow on me. I kept hearing everyone talk about how great and brilliant he was. And he is all of those things. Kristian Matsson is The Tallest Man On Earth. He is from Sweden. I was really obsessed with all things Swedish a couple of years ago. It seemed like every band I liked came from Sweden. My love of Sweden had died down a bit until I started listening to this guy. He reminds me a bit of Jose Gonzales. But not as dark. He is clearly influenced by Nick Drake and Bob Dylan.





#19 Pye Corner Audio - Sleep Games (Ghost Box)
Pye Corner Audio is British producer Martin Jenkins. We got two great albums from him in 2012. The Black Mills Tapes collection earlier in the year. And then we got Sleep Games. This album reminds me a bit of Aphex Twin. Maybe Aphex Twin mixed with Booka Shade. An album meant to sound old. It sounds like an electronica album that came out in the mid 90s mixed with a synth album from the 70s.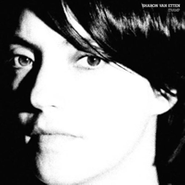 #20 Sharon Van Etten - Tramp
(Jagjaguwar)
Yet another album on my list from New York. This is her third album. But I think it took me that long to really give her the time she deserved. There were seriously so many great albums this year that could have been in my top ten. She is the female equivalent of the Tallest Man on Earth. A bit darker though. Dark and dreamy folk music. She has an amazing voice. This is one of those albums that I forget how much I like until I listen to it again. I almost forgot to include it on my list this year. But this album is really one of the best of the year. You can't listen to "Give Out" or "Serpents" and not fall in love with this album.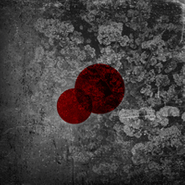 #21 Billow Observatory -
Billow Observatory (Felte)
There are usually about 5 to 10 instrumental or ambient albums that make it into my top 50 every year. These albums are an important part of my life every year. I need them to survive. They sort of balance me out and help my through the year. They usually find their way into my life some way or another. Billow Observatory is an ambient album that you might just forget is playing after you put it on. But if you turn it up loud you notice all the intricate details of one of the most amazing albums of the year.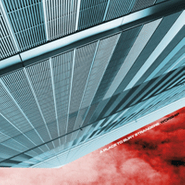 #22 A Place To Bury Strangers - Worship (Dead Oceans)
This is the third album from this band. They made it to the top of my top 50 back in 2007 with their debut album. That was my last year in SF before I moved back to LA. I have liked everything these guys have put out. But nothing can top the brilliance of that first album. They are the New York version of The Jesus & Mary Chain. The louder side of shoegaze.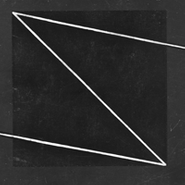 #23 The Soft Moon - Zeros (Captured Tracks)
Their debut album was my #5 album of 2010. And now here they are again with their second album. This is about as dark as Captured Tracks gets. It is gloomy and weird and dark. I didn't love this album right away like the first album. But it finally did grow on me after a couple of listens. Imagine Bauhaus mixed with Joy Division and Xmal Deutschland.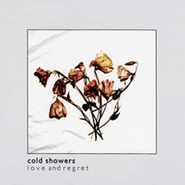 #24 Cold Showers - Love & Regret
(Dais)
Another Los Angeles band on my list. These guys sound like they are from England and this album could have easily been released in the 80s. They sound like the more experimental side of new wave music. Another dark gloomy album good for the winter months.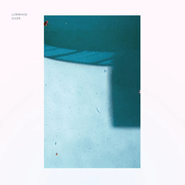 #25 Lemonade - Diver
(True Panther Sounds)
I am still not sure how I feel about the name of this band. But I do love this album. It was in heavy rotation in my car for a couple of months this year. These guys are form SF but now live in New York. Seems like most everyone I know has moved from SF in the last couple of years. This band is sort of all over the place. This is very dancey record for sure. It will sit nicely along with your Neon Indian, M83, Tanlines & Rapture albums. I actually liked this album a lot more than I thought I was going to. There are some seriously catchy songs on here.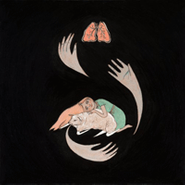 #26 Purity Ring - Shrines
(4AD)
This album could have easily been in my top ten. But I already had too many albums from Canada up there. It is true. Another Canadian album that I was obsessed with this year. I still don't like the term Witch House for this genre. But this band sort of fits in there with Grimes. I think of this album as a combination of Fever Ray and Heavenly. They are dark and electronic but also a bit Twee with the vocals. It is dark and dreamy and sort of adorable at the same time.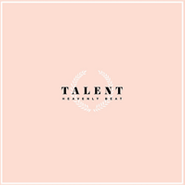 #27 Heavenly Beat - Talent
(Captured Tracks)
Heavenly Beat is John Pena. This guy is from Texas. I can barely believe it. Another great discovery by Captured Tracks. This album doesn't really sound like anything that I can compare it to. But it is also at the same time instantly recognizable. The music is dreamy just like I like my music. Imagine The Smiths if they were a dancey dream pop band.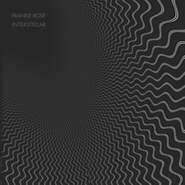 #28 Frankie Rose - Interstellar (Slumberland)
This is the second Frankie Rose album. The last album being by Frankie Rose & The Outs. She was also a member of The Vivian Girls. This is another album that I kept going back to all year long. It fits nice right up against the new Beach House. I do love this lady and she seem to just keep getting better. Slumberland is one of my favorite labels. They have managed to make a sort of comeback over the last couple of years. They always put out a couple of albums every year that end up being my favorites.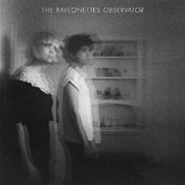 #29 The Raveonettes - Observator
(Vice)
It does sort of seem too soon for another album by my favorite band from Denmark. They were on a schedule of putting out an album every other year since 2003. But they had just released Raven In The Grave last year. Which I think was one of their best. But they have put out another great album just a year later. These guys also sound like they are stuck in the 90s. But in a good way. I love them and would be happy if they put out an album ever single year.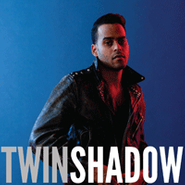 #30 Twin Shadow - Confess
(4AD)
Twin Shadow is George Lewis Jr. This is his second album. Another seriously addictive synthy album. And another album from Brooklyn. He is sort of a combination of Stephin Merritt and Marc Almond. This album will get you dancing. Or will at least make you imagine yourself dancing. More fun than what you might expect from 4AD. A fantastic second album from this dude.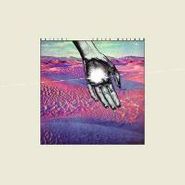 #31 Majeure - Solar Maximum
(Temporary Residence)
Majeure! I pretty much love anything this guy puts out. Majeure is A.E. Paterra from Zombi. These are modern space rock jams. Imagine a band like Trans Am mixed up with some Tangerine Dream. This is my thinking spiritual music. My new age music. When they remake Blade Runner they should get Majeure to do the soundtrack! This is one of those albums that I could listen to all day long. I love this album almost as much as I loved the Delia Gonzales & Gavin Russom album Days Of Mars from 2005. And I loved that album a lot.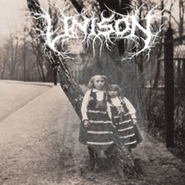 #32 Unison - Unison
(Lentonia)
Unison is Julien Camarena and Melanie Moran. They are the leaders of French Witch House! I first heard them when I listened to the track "Brothers & Sisters." Sometimes I like a song so much that I tend to listen to it over and over again. I usually wear it out. But I can't get over this song. It's that good. I really wish this album had come out on a larger label and had gotten more exposure. This album deserves for more people to listen to it. It is dark and ethereal and haunting. Beautiful vocals over 80s 4AD type musical styles. I can hear obvious influences of Cocteau Twins and Lush.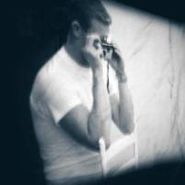 #33 Zelienople -
The World Is A House On Fire (Type)
I finally found a band that sounds like Slowdive. This album sounds like the third Slowdive album. This was sort of the direction the band was going when they put out Pygmalion in 1995. Another beautiful haunting album on my list! These guys have been around for a bit. But this album was my first introduction to the band. This album is really beautiful. You might need to prepare yourself before you venture into the world of Zelienople. They also remind me of the great Bark Psychosis. And the classic Bark Psychosis album is getting reissued on vinyl very soon!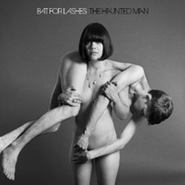 #34 Bat For Lashes - The Haunted Man
(Capitol)
This is the third album for Natasha Khan. Also known as Bat For Lashes. This is a really good year for third albums. It is sometimes all downhill after an artists third album. But there have been some really great third albums this year by Crystal Castles, Twilight Sad, Sharon Van Etten, A Place To Bury Strangers and Bat For Lashes have all had their third album released this year. I still remember the first time I heard this lady. She plays dreamy synthpop. So of course I would like her. Another quality album from a unique and amazing performer.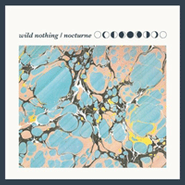 #35 Wild Nothing - Nocturne
(Captured Tracks)
This is the second album for Jack Tatum and Wild Nothing. He has created another beautiful album. Dreamy bedroom pop. This is really what dream pop is all about. I fell in love with this guy all over again when I heard this album. This label is so consistent with their output over the last couple of years. If no other label put out anything decent in the next couple of years. I know that I can at least rely on this label to give me what I need.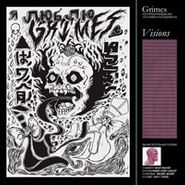 #36 Grimes - Visions
(4AD)
This is the year of Canada! Another new Canadian in my life. This is the third album by Grimes. But the first time most of us are hearing her. Grimes uses that baby voice that sometimes does not work. But if worked for The Cranes. And it works for Grimes.This is a spooky electronic pop album. Not for everyone. But I became a big fan of the album when it came out in January. It has been out so long that I had forgot this was the year it was released. But after revisiting I remember that I did really like this record. I don't take it too seriously. But it is a fun and spooky album. Her first two albums were also reissued this year but I have not had a chance to check them out yet.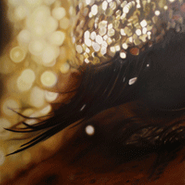 #37 Memory Tapes - Grace/Confusion
(Carpark)
This is the third album for New Jersey based Memory Tapes. I was a big fan of Seek Magic in 2009. And the second Memory Tapes album was my #11 pick from last year. His music is considered Dreambeat or Chillwave. It is dreamy. It is a modern mellowed out new wave kind of album. This album might not hit me over the head like that first album did. But it is still a great album. It might sound a bit too similar to his previous songs. But I have no problem with that.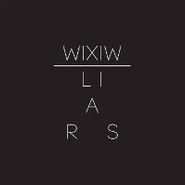 #38 Liars - WIXIW
(Mute)
The Liars have been around for about 12 years now. This is their sixth album. I have always been a fan of this band. Some years more than others. I do love that this band keeps managing to reinvent themselves. This new album is sort of a dark electronic gospel record. It reminds me at times of Spiritualized or The Tindersticks with heavy electronics. I am happy to have this band back in my life. They have created another great album for us to enjoy. WIXIW is pronounced "Wish You" in case you were wondering.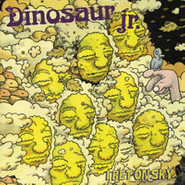 #39 Dinosaur Jr. - I Bet On Sky
(Jagjaguwar)
This is probably the oldest band on my list! This is their tenth album and they have been putting out albums since the mid 80s. I didn't really get into them until the early 90s. And I honestly have not really listened to most of their new albums after 1994. But this album made me so happy. I was happy to have them back in my life. And happy that they had made another great album. This is very much a Dinosaur Jr. album. There is no mistaking that voice of J Mascis.







#40 Echo Lake - Wild Peace
(Slumberland)
Great debut alum from these guys. Another great album from Slumberland. An album of foggy and dreamy shoegaze. One of those albums that puts me in a good mood every time that I listen to it. I just feel lucky there is so many albums like this coming out in 2012. I never would have thought that in 2012 shoegaze and dream pop would be making such a comeback. There really is so much music out these days in so many different genres that I really think everyone can find something. Millions of people have no idea what shoegaze or dream pop even is. Which is part of the reason this music can remain so great. It exists in its own little bubble.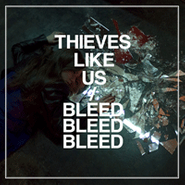 #41 Thieves Like Us - Bleed Bleed Bleed
(Captured Tracks)
This is the sixth and last Captured Tracks album on my list this year. I think that makes a record of the most albums from one label in my top 50. But I just can't help it. This is their third official album. Their first album blew me away back in 2008. And they still get me excited with their third album. I don't think they will ever be able to be as good as that first album. They play electronic pop music. These guys are for the most part Swedish. And it has that feel. Swedish electronic dream pop. And something about these guys makes me feel like I am on drugs. That feeling might be left over from their first album.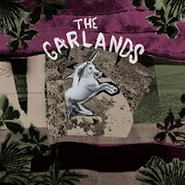 #42 The Garlands - The Garlands
(Shelflife)
This album is straight up Twee. There is no denying it. This could be a long lost Go Sailor or Heavenly album from the 90s. Another album that just puts a smile on my face. These guys are also from Sweden. This album is seriously pop perfection. I always love a good jangly female fronted twee band. You just can't go wrong with an album like this.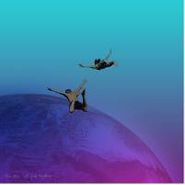 #43 Teen Daze - All Of Us Together
(Lefse)
This is Mr. Teen Daze's second official album. And he is yet another Canadian on my list. You may be starting to realize that I only like music from Brooklyn, Sweden or Canada. Some people might blow this off as another insignificant dream shoegazey electronic chillwave album. But I find it too be all those things and more. I really do love these all instrumental albums. They make great background music. I seriously think this might be new age music for dudes in their 20s. So while I might feel like I am listening to my younger brothers new age relaxation music at times. I don't really care. The music makes me feel good.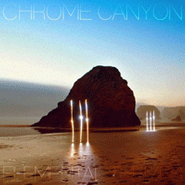 #44 Chrome Canyon - Elemental Themes
(Stones Throw)
I was of course first attracted to the cover of this album. I was obviously going to like this album just based on the cover. Just look at it! I was a bit confused by this album coming out on Stones Throw. I was worried it might sound like some arty new agey hip hop. But I was pleasantly surprised to find an album that John Carpenter would be proud of. It does venture into some ridiculous cheesy territory every once in a while. But it makes me love it more.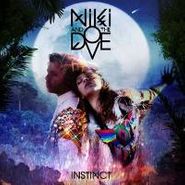 #45 Niki & The Dove - Instinct
(Sub Pop)
Niki & the Dove are from Sweden. They sound like Stevie Nicks and Kate Bush singing with The Knife. So you should probably stay away from this record if you don't like any of these things. I was a bit disappointed in the new Ladyhawke album this year. Because I really loved that first album. So Niki & The Dove sort of took their place in my top 50. The album is pure fun dancey pop music. But with some arty Kate Bush type songs thrown in there.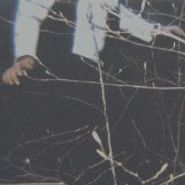 #46 Cemeteries - Wilderness
(Lefse Records)
This is on the same label as the Teen Daze album. But really sounds nothing like it. This album would not be out of place on Captured tracks. It is more of the same dreamy bedroom pop that I can never get enough of. He reminds me a bit of Bon Iver or Grizzly Bear. A shoegaze version of Bon Iver. I am happy to tell you that Cemeteries is neither from Sweden or Canada. But they are from New York.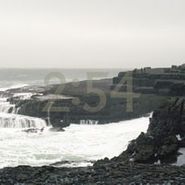 #47 2:54 - 2:54
(Fat Possum)
I really thought these ladies would become crazy popular this year. They found their audience. But they never got as popular as they should of. This album is honestly much better than the latest album by the XX. I was such a huge fan of that first XX album that I guess I was bound to be disappointed in their second. They probably have more in common musically with Warpaint than the XX. However 2:54 are also from England like the XX. And one of the girls in the band does look like the girl from the XX. This band clearly is fans of The Cure. They are a sort of a swirly and female fronted version of The Cure. This is one of those albums that I could never really decide if I fully loved. But whenever I put it on I do love it.



#48 The Holiday Crowd - Over The Bluffs
(Shelflife)
I really had no idea these guys were Canadian until right now. And I really had no idea how many bands in my top 50 are from Canada. The Holiday Crowd are yet another band from Toronto. I tend to love most things that this label releases. Shelflife is the label that introduced me to Thieves Like Us. You might think that this band is ripping off The Smiths. They do sound an awful lot like them. A male fronted jangly pop band. Sexually ambiguous. At times dreamy pop music. Other time sad and morose. I fell in love with this record back in January. And I am still loving it almost a year later.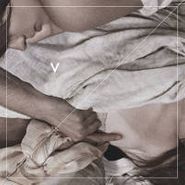 #49 Violens - True
(Slumberland)
This is not the Violens that you might remember from a couple of years ago. It is the same band but just with a different sound. They found a new home at Slumberland and a new sound as well. Their first album had big pop anthems in the spirit of The Killers or Bravery. But they are now jangly and in the style of dream pop. These guys are from New York. But clearly wish they were from England. They clearly wish it was the early 90s and they were opening for The Pale Saints & Chapterhouse. It will be interesting to see what these guys come up with next. I like them more as what they have now become. It is a great little album.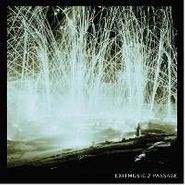 #50 Exitmusic - Passage
(Secretly Canadian)
I can't believe I finally made it to the end. You must be really bored by now if you have read this entire list. I thought Exitmusic was an appropriate end to my top 50. Exitmusic is from New York. But don't hold that against them. Aleksa Palladino has an amazing voice. This is a seriously dark album. Reminds of the reasons that I love Zola Jesus so much. An amazing voice combined with loud dark dreamy music. I imagine David Lynch would also be a fan of Exitmusic. Thanks for joining me in my journey through my favorite albums of 2012. There have been some seriously great albums out this year. And I hope you have all found your own favorites of the year!

Relevant Tags
Frank Ocean
(14),
Mac Demarco
(35),
Emeralds
(2),
Light Asylum
(7),
Crystal Castles
(5),
The Twilight Sad
(5),
Trust
(8),
Mount Eerie
(4),
Diiv
(13),
Chromatics
(13),
Best Of 2012
(31)