Music We Like

Great Deals on Handpicked Titles!

View All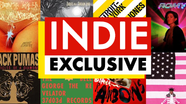 Check out our Indie Exclusive section on Amoeba.com! It's chock full of vinyl and CDs only available to independent record stores. You'll find limited edition colored vinyl, signed CDs, and alternative artwork. Oh, the joys of being independent.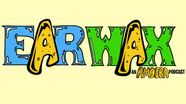 Every Thursday on EarWax, two longtime record store clerks share the stories behind the albums we love. Hilary and Cody also chat about new releases and in-store events, so you can stay up to date with Amoeba.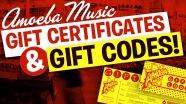 Give the music or movie lover in your life a gift certificate for our stores or an online gift code.