Live at Amoeba: Upcoming Shows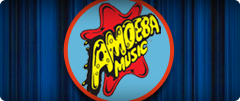 We are constantly hosting incredible free live performances, DJ sets, and signing events at each of our three stores. All ages are always welcome.
Our Next Show:
San Francisco
3/6 @ 6:00pm
Berkeley
2455 Telegraph Ave. Berkeley, CA 94704
There are no shows currently on the calendar.
Hollywood
6400 Sunset Blvd. Los Angeles, CA 90028
byrdsol is the new music project/producer name for Burgess Tomlinson. He has been making music for over 15 years, first as the "H" in Healamonster and Tarsier more recently as the "b" in byrdsol. His new album "pierreponte" is available on LP/CD/Digital.

San Cisco visits Amoeba Hollywood to play songs from their new album. The indie-pop band from Fremantle, West Australia, with talent far beyond their 21 years, are back on the scene with their sophomore album Gracetown (out 2/17 on the band's own Island City Records).

The two Grammy-nominated artists have teamed up to release their debut album Tuxedo (Stones Throw Records) on March 3rd and will visit Amoeba Hollywood for a double DJ set for YOU!

Purchase the album in-store at Amoeba starting 3/3 if you want to get your copy signed after their set.

Much like historical New York DJs, Brooklyn born Jimmy Maheras refuses to limit himself to a single genre. His unique sound spits soulful house, groovy disco and dark techno. In 2010, Jimmy partnered with fellow DJ, Bas, to launch Plastic Love. Today, the DJ pair conduct music podcasts, events, and fuse their talents behind the DJ booth to play shows all over Los Angeles and beyond.

Elusive, a staple in the LA beat scene and signed artist to the Alpha Pup label, uses jazz-touched production with off kilter rhythms and loose drums. His new EP drops in March on Alpha Pup Records.

LA Native born & raised - The records, edits & moving the dance floor are what drive the passion for his selections. You can catch MAXV around town including his weekly performances as Resident DJ at The Roosevelt Hotel in Hollywood.
San Francisco
1855 Haight St. San Francisco, CA 94117

The Pennsylvania four-piece The Districts channels its long-forged bonds into visceral, explosive rock and roll. You'll hear hints of Americana, moments of the blues and folk, but written into songs so expressive that those labels are transcended. Join them at Amoeba San Francisco in celebration of their second album, A Flourish and a Spoil (out now on Fat Possum Records, available on CD & LP). Also catch them at Independent later that night.

Join Fresno, California's Fashawn at Amoeba SF in celebration of his much-awaited sophomore album, The Ecology (CD out now on Mass Appeal Records, LP available April 7).

Amoeba is proud to welcome back the San Francisco Rock Project's House Band for the fifth year in a row! These kids are the future of rock & roll and will inspire and delight. Bring the whole family.