Live at Amoeba: Upcoming Shows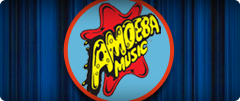 We are constantly hosting incredible free live performances, DJ sets, and signing events at each of our three stores. All ages are always welcome.
Our Next Show:
Hollywood
9/22 @ 6:00pm
Berkeley
2455 Telegraph Ave. Berkeley, CA 94704
There are no shows currently on the calendar.
Hollywood
6400 Sunset Blvd. Los Angeles, CA 90028

ODESZA celebrates their new album, In Return (Counter Records/Ninja Tune), with a live performance and signing at Amoeba Hollywood. Over the past 18 months, Seattle producer duo ODESZA (Harrison Mills, Clayton Knight) have rapidly ascended to the top of their class. Accruing listens online, selling out shows and packing out festival crowds.
In Return comes out Sept. 8th and if you'd like to get your copy signed at the in-store performance, make sure to bring in your receipt if purchasing prior to in-store date.
Playing September 20th at The Fonda.

King Tuff's new record is called Black Moon Spell. It comes out September 23rd on Sub Pop Records.
King Tuff visits Amoeba Hollywood to play some songs and sign some copies of Black Moon Spell (purchase yours on CD or LP at Amoeba to get it signed).
Playing November 6th at the El Rey with La Sera.
Thursday September 25th 6pm

Slimkid3 & DJ Nu-Mark release their eponymous album-length collaboration on Delicious Vinyl and celebrate with an in-store and signing at Amoeba, Hollywood. The legendary Pharcyde MC and Jurassic 5 DJ/producer have created a soulful Hip-Hop soundtrack for the coming months and beyond.
Ever since his time as a founding member of The Pharcyde, Slimkid3 has stood out for his relationship raps, both warm-hearted and cooly observant. As an innovative member of Jurassic 5, DJ Nu-Mark has long propelled golden era sounds into the future.
Friday September 26th 8pm

Dirty Dave's sets are known to vary widely, including everything from 70's soul to modern electronic music. Dave's currently the curator and resident DJ of Love Thang, held every Wednesday night at The Short Stop in Echo Park, playing host to local and out-of-town guests with a focus on dance floor driven disco, house, and italo.
San Francisco
1855 Haight St. San Francisco, CA 94117
There are no shows currently on the calendar.