Live at Amoeba: Upcoming Shows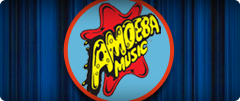 We are constantly hosting incredible free live performances, DJ sets, and signing events at each of our three stores. All ages are always welcome.
Our Next Show:
Hollywood
12/3 @ 7:00pm
Berkeley
2455 Telegraph Ave. Berkeley, CA 94704
There are no shows currently on the calendar.
Hollywood
6400 Sunset Blvd. Los Angeles, CA 90028
Wednesday December 3rd 7pm

Join us for a book signing with master photographer Spot, known until now as the legendary hardcore punk producer/engineer for the Misfits, Black Flag, Hüsker Dü and Minutemen.
With guest DJ Reverend Dan from KXLU spinning tunes!
His new book, Sounds of Two Eyes Opening comes out on November 28th via Sinecure Books. It's a narrative of Southern California chiaroscuro, introducing us to the master photographer Spot. Purchase your copy at Amoeba starting 11/28 and you'll get a ticket to come to the December 3rd signing event.
Thursday December 4th 6pm

M. Ward celebrates the new 180-gram vinyl reissue of his 2005 album, Transistor Radio on Merge Records with a live performance at Amoeba. The first 50 people to purchase their copy of Transistor Radio at Amoeba Hollywood starting 12/2 will be able to meet M. Ward and get their copy signed after his performance.
M. Ward is a Portland-based singer-songwriter whose music seems to occupy a place that is uniquely "out of time," a place that bridges the gaps between the roots of various American musical traditions of folk, country, blues, and rock. Ward spins timeless classics that seem to flow effortlessly - simple yet eloquent tales alive with metaphor and imagery told in a raspy, sepia-toned croon.
Hailing from Sheffield, a city regarded as a backbone within electronic music. Alex's obsession with music was presence from an early age, and under his Mister Sushi guise across seventeen years record collecting and dj'ing his unrelenting dedication is ever strong.

A special in-store performance in support of his new album, Flesh and Machine - out now on ANTI-Records.
Purchase your copy at Amoeba Hollywood (and bring receipt to event) to get it signed after the performance.
Throughout a storied career as a musician, producer and engineer, Daniel Lanois helped push the ambient genre forward into celestial new territory as Brian Eno's foremost protégé; he has recorded landmark albums for U2 and Peter Gabriel and helped to revitalize the sonic dimensions of Bob Dylan and Neil Young. But Flesh And Machine marks the first time Lanois has deployed every sonic weapon in his arsenal and attempted to break virgin ground in support of his own music.
San Francisco
1855 Haight St. San Francisco, CA 94117
Saturday December 6th 1pm
Join Americana jam band Leftover Salmon for a live in-store performance and signing of their upcoming album, High Country (out on Record Store Day Black Friday, November 28th).

Also catch them later that Saturday at the Fillmore.