Live at Amoeba: Upcoming Shows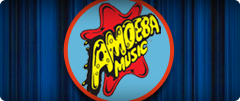 We are constantly hosting incredible free live performances, DJ sets, and signing events at each of our three stores. All ages are always welcome.
Our Next Show:
Hollywood
5/28 @ 6:00pm
Berkeley
2455 Telegraph Ave. Berkeley, CA 94704
There are no shows currently on the calendar.
Hollywood
6400 Sunset Blvd. Los Angeles, CA 90028

Amoeba favorites Orgone celebrate their new album, Beyond The Sun (out now on Shanachie Records) with a live set and signing!
Formed in the late 1990s in Los Angeles, Orgone remains dedicated to creating heavy, raw, adrenaline-fueled funk and sweat-dripping soul.

Vinyl junkie Josh McClintock has been Djing underground parties in Los Angeles since 1991. Hugely inspired by L.A.'s Doc Martin, SF's Wicked Crew, and SD's Mark Quark. Best known for his amazing acid house sets as well as his superb mixing and track selection....Josh can also be heard playing a wide spectrum of house music.

Let The Good Times Roll, the latest album from acclaimed musician, songwriter and performer JD McPherson, is out now on Rounder Records. He visits Amoeba for a live set and album signing (purchase your copy at Amoeba to get it signed after his performance).
You can also see him at The Greek Theatre on June 2nd, opening for Robert Plant & The Sensational Space Shifters.
"…pure-and-simple party music, make-out music and get-down-and-shake-it music, harbouring the sort of simple riffs and hooks that easily hop across the decades." - BBC

Girlpool celebrates their debut album, Before The World Was Big (out 6/2 on Wichita Recordings) with a live set and signing at Amoeba Hollywood!
Also playing Monday, June 1st at Eagle Rock Center for the Arts.
San Francisco
1855 Haight St. San Francisco, CA 94117

Rocketing to the forefront of the music world in 1992, Scott Weiland has become one of music's most highly respected and prolific artists. As the front man for Stone Temple Pilots, Weiland has remained a dominant force in rock music since the group's inception. Join us at Amoeba SF for a live set and signing of Weiland's third full-length solo album and first studio outing with The Wildabouts, Blaster (out now on Softdrive Records, available on CD & LP).