Live at Amoeba: Upcoming Shows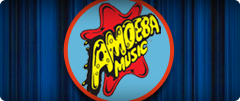 We are constantly hosting incredible free live performances, DJ sets, and signing events at each of our three stores. All ages are always welcome.
Our Next Show:
Hollywood
12/6 @ 6:00pm
Berkeley
2455 Telegraph Ave. Berkeley, CA 94704
There are no shows currently on the calendar.
Hollywood
6400 Sunset Blvd. Los Angeles, CA 90028

A-Trak and Fool's Gold Records celebrate the release of In The Loop: A Decade Of Remixes 7" box set with a live turntablist set and signing at Amoeba Hollywood!

Purchase the box set at Amoeba Hollywood to get your copy signed and meet the artist.

The MOM LA Players (Expo, DJ Jedi, Phatrick, Sloe Poke, Monalisa, & C-Minus) will be taking over Amoeba's Rotations Friday to give you a taste of a night at MOM and a preview of their 5th Anniversary happening on December 12th at The Short Stop.
Tuesday December 13th 5pm

Sebastian Bach is visiting Amoeba Hollywood to meet fans and sign copies of his new memoir Tuesday, December 13th at 5pm. Beginning Wednesday, Nov 23 fans can pre-order 18 And Life On Skid Row (Harper Collins) in-store only at Amoeba Hollywood to guarantee admission to the signing event on 12/13. Space is limited!
San Francisco
1855 Haight St. San Francisco, CA 94117

On Friday, December 9th we have a very special matinee installment of our REVOLUTIONS DJ series featuring DJ David Harber. He'll be on the ones and twos at 3pm with an all-vinyl, all-garage audio assault. Free, all-ages event.