Live at Amoeba: Upcoming Shows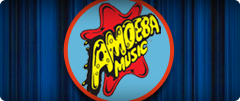 We are constantly hosting incredible free live performances, DJ sets, and signing events at each of our three stores. All ages are always welcome.
Our Next Show:
Hollywood
10/9 @ 8:00pm
Berkeley
2455 Telegraph Ave. Berkeley, CA 94704
There are no shows currently on the calendar.
Hollywood
6400 Sunset Blvd. Los Angeles, CA 90028

Shiva is a Sussex-born, Florida-bred and now Los Angeles-based producer and DJ. Pianist, turntablist, producer, on-air personality, local tastemaker, international artist and degree-holding music industry aficionado - Shiva is hard to pin down to say the least. She has been featured on LA's legendary radio station 93.5 KDAY as well as BCC Radio and has appeared as a special guest at the city's most well-known and enviable mainstays, The Do Over and Low End Theory.
Wednesday October 14th 6pm

They are an ancient, original species known as People Movers (they're not Yeti). Amoeba will have their EP available on the day of the in-store. Purchase your copy and get your picture taken with the one and only PPL MVR!
"...this species has an affinity for heavy duty rock and roll, windmill guitar riffs and karate kicks..." - NPR
See them October 10th at Festival Supreme at the Shrine Expo Hall & Grounds!
Thursday October 15th 6pm

YACHT celebrates the release of their new album, I Thought The Future Would Be Cooler (out 10/16 on Downtown Records - available for purchase and signing at the in-store), with a live set and signing at Amoeba Hollywood. Also catch them on 10/22 at Teragram Ballroom.

YACHT's new album, I Thought The Future Would Be Cooler, is a sweeping and visionary critique of the 21st century. It reveals the band at its most self-assured: critical, funny, tough, and musically diverse, crafting an infectious and hyperactive conceptual pop that seems to seep through the walls of an alternate universe.

Crate Diggers Record Fair LA Is where you'll find some of the best records from dealers / collectors in southern California. The 21+ Record fair is happening at LOT 613 in DTLA on Saturday, October 17 from noon until 6PM. Amoeba is honored to host this special set from house legends Theo Parrish, Marcellus Pittman, and Zernell.

The five members of GospelbeacH possess a prestigious collective resume that includes membership in Beachwood Sparks, Further, The Tyde, the Chris Robinson Brotherhood, Ryan Adams and the Cardinals and Everest. But one listen to the quintet's warmly wonderful debut album Pacific Surf Line will instantly dispel any preconceptions about supergroup self-indulgence or side-project slumming.
They celebrate their new album with a live set and signing at Amoeba Hollywood!
Kosmik began dj-jing while out on the East Coast in the mid-90s and was co-founder and resident DJ, alongside Kimyon Huggins (now on Metroplex) and Rich B., of the promotion company "Foundation Team" in Brooklyn, NY between the years of 1999-2001. After moving to LA last year he co-founded the mysterious and esoteric Black Lodge events with resident dj Jason James aka Force Placement.
HoneyHoney play a live set and sign copies of their latest album, III at Amoeba, Hollywood. Purchase the album on 10/27 and receive a free, limited-edition HoneyHoney poster! (While supplies last).

Riley More is a Los Angeles native, and has been DJing in L.A. longer than you. She has been the only DJ at the award-winning club BFD at FUBAR throughout its 12-year reign over West Hollywood. She will be getting us in the pre-Halloween spirit with some electro, nu-disco, breaks, indie, and classic Halloween jams.
San Francisco
1855 Haight St. San Francisco, CA 94117

Saturday November 28th 2pm

Stephan Jenkins of Third Eye Blind performs an acoustic set of new songs from Dopamine (out now on the band's own Mega Collider Records) and fan favorites from past albums.