Live at Amoeba: Upcoming Shows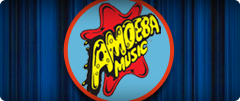 We are constantly hosting incredible free live performances, DJ sets, and signing events at each of our three stores. All ages are always welcome.
Our Next Show:
Hollywood
5/6 @ 3:00pm
Berkeley
2455 Telegraph Ave. Berkeley, CA 94704
There are no shows currently on the calendar.
Hollywood
6400 Sunset Blvd. Los Angeles, CA 90028

Ben Harper and the Innocent Criminals celebrate the release of Call It What It Is (out now) with a live performance at Amoeba Hollywood! Presented by KCSN 88.5 FM.
Purchase Call It What It Is in-store at Amoeba Hollywood and receive GUARANTEED ADMISSION to this special in-store performance AND a limited-edition "Ben Harper & the Innocent Criminals - Live at Amoeba" poster made for this event.
- Guaranteed admission passes and posters are limited to 2 per person. In-store purchases only.
- Posters will be available for pickup on the day of in-store (5/6).
- Limited to first 600 purchases.
The show is free and open to the public but only fans who pre-purchase the album will receive priority / guaranteed admission + limited-edition poster. No replacement for lost/stolen guaranteed admission tickets - keep them safe and make sure you bring with you to in-store event for admission and to receive your poster!!

Dome of Doom is proud to present Music For Mothers, the debut LP from Grammy award winner and highly-acclaimed keyboardist and percussionist Eureka The Butcher (Marcel Rodriguez-Lopez of The Mars Volta and Zechs Marquise).

Converse Rubber Tracks presents an evening of fresh, locally-sourced music. A.J Crew and Arima Ederra play live sets - and fans attending will receive a free split 7" and tote bag after the show courtesy of the Converse Rubber Tracks team.
A.J. Crew is a Toledo-born hip hop artist quickly garnering attention for his "smooth and effortless flow" with features on 2dopeboyz, FakeShoreDrive, RESPECT Magazine, Earmilk, HYPETRAK, GoodMusicAllDay and more. The product of a blue-collar, Midwestern upbringing, A.J. brings his story to the forefront with a level of realism that's been described as "...honest, no glitz, no glam, no bottles and bitches." Crew is currently finishing his debut retail project with the likes of fellow Toledo producer Tone808s, Nate Fox (Chance The Rapper, Lil Wayne) and SkhyeHutch (Kendrick Lamar, Ab-Soul).
Arima Ederra is a Los Angeles based singer and songwriter with a dreamy new expression. The radiant songstress discovers a new element of celestial lighting that suggests a unique method of sonic design. At a time where artists are inclined to bare it all, Arima Ederra speaks from a heart-soaked pocket of deity.

International Recording Artist - Katon W. De Pena of the legendary thrash metal band HIRAX is entertaining the masses with old school heavy metal music, hard rock, punk, thrash, crossover, etc.


Osamu is the unofficial chairman of the Venice Beach Boys Club, a loose collective of surfer, skater, bike riding lost boys that don't take life too seriously. Responsible for putting this sleepy little beach enclave on the global partying map, all the while keeping the locals entertained with his weekly residencies in the best dive bars, restaurants, clubs as well as warehouse style one offs and house parties.

Eli "Photocall" Epstein has released records and done remixes and edits for Clone, Ghostly, Environ, RVNG, and his own Computer Life imprint. Eli is also 50% of the new group CAZION, who's "All The Way Thru" single made waves earlier this year with its throwback rave sound and huge beats.
San Francisco
1855 Haight St. San Francisco, CA 94117
Amoeba Music & Converse Rubber Tracks present Dirty Ghosts & Lemme Adams on a special double bill at Amoeba SF on Saturday, May 7th at 2pm! Free split 7" while supplies last!

Join punk-folk legends the Violent Femmes for a live set at Amoeba SF in celebration of their ninth studio album, We Can Do Anything (out now on [PIAS] and available on LP, iIndie exclusive color vinyl & CD). Note: there will not be a post-show signing due to time constraints. Also catch them at The Fillmore later that night and on May 11th.

Amoeba Music & Converse Rubber Tracks present Rin Tin Tiger & Dante Elephante on a special double bill at Amoeba SF on Saturday, May 14th at 2pm! Free split 7" while supplies last!

Three decades into their celebrated career, Bay Area thrash quintet Death Angel release their eighth full-length album, The Evil Divide (out May 27th on Nuclear Blast). Join them at Amoeba SF for a live set and signing, and get the album a day before official release date!