Live at Amoeba: Upcoming Shows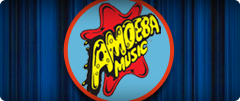 We are constantly hosting incredible free live performances, DJ sets, and signing events at each of our three stores. All ages are always welcome.
Our Next Show:
Hollywood
9/1 @ 6:00pm
Berkeley
2455 Telegraph Ave. Berkeley, CA 94704
There are no shows currently on the calendar.
Hollywood
6400 Sunset Blvd. Los Angeles, CA 90028

Celebrating their new self-titled album on Nettwerk Records with a special live acoustic and signing. Receive a free limited edition 7" with purchase of either CD/LP at the in-store!
Catch them live on November 28th at The Troubadour.
Thursday September 3rd 5pm

Local garage-punk faves FIDLAR return to Amoeba, Hollywood to celebrate their sophomore album, Too (out 9/4 on Wichita and Mom + Pop). Purchase Too at Amoeba to get your copy signed by the band after their set.
Tuesday September 8th 6pm

Diva's Divinity In Thee comes out August 28 on Peanut Butter Wolf's new imprint Circle Star Records and she'll celebrate with a live performance and signing at Amoeba!


Diva has explored drone in the group Pocahaunted and angular rock as part of Blackblack; as a solo artist, she's released left-field pop and new age on Leaving Records and Critical Heights. For Divinity In Thee, Diva combines the lo-fi underworld with the bright sheen of digital pop. Fact Mag described the album as, "neo-AM gold."
Thursday September 17th 6pm

Teri and Chris will perform a special acoustic set in honor of the new album, A Raw Youth (out 9/18 on Ipecac Recordings). The Omar Rodriguez-Lopez (Mars Volta)-produced album features contributions from John Frusciante and Iggy Pop and will be available at the in-store for meeting the band/signing after their set!
San Francisco
1855 Haight St. San Francisco, CA 94117
Friday September 4th 5:30pm

Sunday September 13th 2pm

Join Young Empires at Amoeba SF for a live show and signing in support of their debut full-length album, The Gates (out 9/4 on Votiv Music). A triumphant tour de force, the stunning debut deftly delivers chant-worthy choruses and weaves together head bobbing beatcraft and avant-pop melodies with gospel vibes, hip-hop savvy, and a modernist Motown feel that takes only one listen to be forever etched in your brain.

Also see them on September 12th at Neck Of The Woods.
Thursday September 24th 6pm

Los Angeles-based group Vintage Trouble plays live at Amoeba SF and signs their new album, 1 Hopeful Rd. (out now on Blue Note Records, available on CD & LP)!

Also catch them the following night at AT&T Park with AC/DC for the "Rock or Bust" tour!
Saturday September 26th 2pm

Danish band Mew's sixth album, + - (out now on CD, Deluxe Edition CD, and vinyl), is a career-defining record. Matching their fascinating, enigmatic album titles and lyrics, Mew's music follows its own unique path, transporting a pure-pop sensibility through ever-evolving scenery and around exhilarating hairpin bends, making music as layered and expansive as it is charismatic and melodic.

Also catch them later that night at The Fillmore.