Live at Amoeba: Upcoming Shows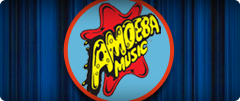 We are constantly hosting incredible free live performances, DJ sets, and signing events at each of our three stores. All ages are always welcome.
Our Next Show:
Hollywood
1/19 @ 5:00pm
Berkeley
2455 Telegraph Ave. Berkeley, CA 94704
There are no shows currently on the calendar.
Hollywood
6400 Sunset Blvd. Los Angeles, CA 90028

AFI is performing at Amoeba Hollywood to celebrate the release of their new album, AFI (The Blood Album), Thursday, January 19th at 5pm! Please note, this is a live performance only. There will be no signing/meet & greet happening after the show.
To attend this special show pre-order album AFI (The Blood Album) in-store only at Amoeba Hollywood starting Thursday, January 12th to receive an admission ticket to the in-store AND a limited-edition Live at Amoeba poster created for this event!
** Limit 2 LP/CD + ticket per person. In-store orders/purchasers only.
** Limited to first 700 purchasers (there will be no standby line for this event).
**Fans will receive their CD/LP and poster day of in-store (January 19).
** ADMISSION LINE FOR IN-STORE FORMS ON IVAR at 2PM.

Imran is proudly Canadian and has been a longtime DJ and record collector, as well as a video producer for Ariel Pink and a guest at Thriftcotheque. Let him inaugurate you into a weird world of sound.
Thursday January 26th 6pm

LA punk band The Regrettes are celebrating their debut album, Feel Your Feelings Fool!, with a live set and signing Thursday, January 26th at 6pm! Free/all-ages show. Feel Your Feelings Fool! i​s out 1/13 on Warner Brothers. Also see them live at The Echo on 1/13.
"LA quartet the Regrettes make an infectious brand of punk with '50s and '60s pop leanings, and they beam with a youthful exuberance and raw vulnerability that result in deceptively provocative songs. Frontwoman Lydia Night pens intimate, personal laments as her bandmates surround her with walls of guitars and playful rapid-fire drums." - Stereogum

Rani de Leon has curated eclectic and worldly sounds, jazz textures, roots & soul music through many years of DJing and programming cultural events in Los Angeles. He is a founder and producer of the Soul in the Park series as well as Radio Afrique. As a member of Dublab he hosts Tizita Radio every second Monday, and spins Brazilian, cumbia and disco sounds at Footsie's.
Thursday February 2nd 6pm

Gabriel Garzón-Montano celebrates the release of his debut album Jardin (out 1/27 on Stones Throw) with a live set and signing at Amoeba Hollywood.

A Brooklyn-born and raised child of immigrant parents, Gabriel's aesthetic is an extension of his French-Colombian heritage. His influence is a pastiche of Bach sonatas, Cumbia records, and the machine gun funk that echoes up and down Nostrand Ave.

Carl Stone returns to Amoeba Hollywood to celebrate the release of Electronic Music from the Seventies and Eighties - a selection of his early works on the Unseen Worlds label. He'll perform a live set in the Jazz Room followed by a signing of the new release.
"Of the serious composers to come out of 1980s California, Carl Stone is the one who has always performed in nightclubs as well as concert halls, for spiky-haired punks as well as the Ph.D-and-ponytail set – his brand of electro-acoustic bricolage was probably better known among jazz musicians than it was to the blue-haired Monday Evening Concerts crowd." – Jonathan Gold, from the liner notes
San Francisco
1855 Haight St. San Francisco, CA 94117

Amoeba SF's REVOLUTIONS DJ series presents DJ Cryin' Wand on Friday, January 20th! He'll take the stage at 4pm and work you into a frenzy, GUARANTEED. What inauguration??? Free, all-ages event!
We here at Amoeba San Francisco are thrilled to welcome Mayhem's Jørn "Necrobutcher" Stubberud in-person to to sign his new book, The Death Archives: Mayhem 1984-94! Death Archives offers never-before-seen photographs and unique insight into one of music's most extreme subcultures. During the band's ongoing career, now spanning thirty years, bass player and only surviving band member from the original line-up, Jørn "Necrobutcher" Stubberud, has collected enormous amounts of photographs, video diaries, and memorabilia. Buy the book at Amoeba SF that day to get in the signing line.
Saturday February 11th 2pm