Live at Amoeba: Upcoming Shows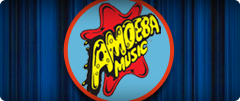 We are constantly hosting incredible free live performances, DJ sets, and signing events at each of our three stores. All ages are always welcome.
Our Next Show:
San Francisco
4/24 @ 2:00pm
Berkeley
2455 Telegraph Ave. Berkeley, CA 94704
There are no shows currently on the calendar.
Hollywood
6400 Sunset Blvd. Los Angeles, CA 90028

Dean Wareham (Galaxie 500, Luna) follows last year's EP with his debut solo album. 9 new songs, produced by Jim James of My Morning Jacket, recorded at Jim's house in Louisville, Kentucky last year. Personnel include bassist Britta Phillips and drummer Anthony LaMarca with Jim James on keyboards, guitars and backing vocals. He'll play a live set and sign copies of the self-titled release on CD and LP.
"... possesses a more personalised resonance, with shades of late-night '70s singer-songwriting melded into often sonically ethereal arrangements, awash with gauzy layers of guitars, smeary synths, subtly-embedded electronics, low-slung bass and jazz-scented drums." - Delusions of Adequacy

EVA is one of LA's steadiest fixtures in the underground bass scene. Her sets are primarily comprised of miami bass, booty bass, breakbeats and electro.

Welsh singer/songwriter and recent Los Angeles transplant Cate Le Bon performs a live set and signs copieds of her latest album. Mug Museum is perhaps her most beguiling and complete song cycle to date and is out now on Wichita Recordings.
San Francisco
1855 Haight St. San Francisco, CA 94117

Join us in welcoming The String Cheese Incident to Amoeba SF for an in-store performance and signing! Their new album, Song In My Head (available in CD & LP), releases on April 29th on Loud & Proud/SCI Fidelity Records, but you can purchase it early on the day of the in-store!

Also catch them at the Fox Theater in Oakland April 24th - 26th!