Live at Amoeba: Upcoming Shows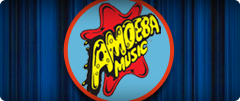 We are constantly hosting incredible free live performances, DJ sets, and signing events at each of our three stores. All ages are always welcome.
Our Next Show:
Hollywood
7/8 @ 5:00pm
Berkeley
2455 Telegraph Ave. Berkeley, CA 94704
There are no shows currently on the calendar.
Hollywood
6400 Sunset Blvd. Los Angeles, CA 90028

Grammy Award winning recording artist Miguel's highly anticipated new studio album, Wildheart, comes out June 29th on ByStorm Entertainment/RCA Records. He'll visit Amoeba on July 8th to sign copies for the first 200 fans to purchase it (get yours beginning 6/29 at Amoeba, Hollywood only).
"A confident artistic breakthrough released during a particularly fruitful period for Los Angeles music, Wildheart mixes contemporary soul, electrified R&B, rock and commercial pop, ignoring genre restrictions on the way to creating its own brand of cohesion." - Los Angeles Times

After moving to LA from PA, Matt started the States of Being party series. After working in the electronic department at Amoeba for a couple years, he's gone on to record various mixes for entities like Dublab and play gigs in LA and around the US. Matt currently works as a staff writer for online electronic music magazine Resident Advisor.

Nina Gordon and Louise Post perform a special acoustic set and sign copies of the new Veruca Salt album, Ghost Notes (out July 10th on El Camino Media). Purchase your copy of the new album at Amoeba, Hollywood beginning 7/10 to get it signed after their performance!
Also playing live at The El Rey on July 10th.

Andy celebrates the release of the new documentary, Can't Stand Losing You: Surviving The Police (out July 14th on DVD and Blu-ray) with an in-store signing/meet and greet. Purchase your copy at Amoeba on 7/14 to meet Andy Summers and get your copy signed!
Based on the memoir One Train Later by guitarist Andy Summers, Can't Stand Losing You: Surviving the Police tells of the rise of The Police. From chance encounters with Copeland and Sting, through the band's break up, Summers shares photos and memories as they prepare for their long-anticipated 2007 Reunion Tour.

You can currently hear Dj Francesca Harding over the airwaves as co-host of the popular Soundwaves Radio show on Los Angeles' 90.7FM KPFK. She has had past features on Dublab, the El Sonido show on Seattle's 90.3 FM and Jay Z's blog, Life and Times with her mixtape Ciao Verano.

Amoeba Hollywood hosts our guest DJ series, ROTATIONS, every Friday night!
James Del Barco: SFV native // States of Being co-founder // DJ

As a DJ, Gazoo has set the stage for the late, great Jimmy Castor, Fred Wesley, Shuggie Otis, Nu-Mark, Black Coffee, Gaslamp Killer, Dam Funk, Nicodemus, Toy Selectah and Nortec Collective.
San Francisco
1855 Haight St. San Francisco, CA 94117

Join Japanese duo Momonashi at Amoeba San Francisco for a live show and signing. Also see them at the Henry Miller Memorial Library in Big Sur on July 10th.