Live at Amoeba: Upcoming Shows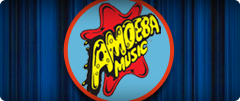 We are constantly hosting incredible free live performances, DJ sets, and signing events at each of our three stores. All ages are always welcome.
Our Next Show:
Hollywood
12/9 @ 8:00pm
Berkeley
2455 Telegraph Ave. Berkeley, CA 94704
Saturday December 17th 2pm
Rock out at Amoeba Berkeley with the kids of 3 O'Clock Rock at 2pm! 3 O'Clock Rock is an Oakland-based after school music program that offers classes in band, analog recording, music video film production, cartooning, stop film animation, silkscreening, and private lessons for drums, guitar, bass, keyboards, and synths.
Hollywood
6400 Sunset Blvd. Los Angeles, CA 90028

The MOM LA Players (Expo, DJ Jedi, Phatrick, Sloe Poke, Monalisa, & C-Minus) will be taking over Amoeba's Rotations Friday to give you a taste of a night at MOM and a preview of their 5th Anniversary happening on December 12th at The Short Stop.
Tuesday December 13th 5pm

Sebastian Bach is visiting Amoeba Hollywood to meet fans and sign copies of his new memoir Tuesday, December 13th at 5pm. Beginning Wednesday, Nov 23 fans can pre-order 18 And Life On Skid Row (Harper Collins) in-store only at Amoeba Hollywood to guarantee admission to the signing event on 12/13. Space is limited!
San Francisco
1855 Haight St. San Francisco, CA 94117

Kick off your Christmas weekend by joining Amoeba SF's DJ series REVOLUTIONS in welcoming DJ Incredible Hoax! She hits the stage at 4pm with a bag full of holiday treasures sure to sleigh you. Free, all-ages event.