Live at Amoeba: Upcoming Shows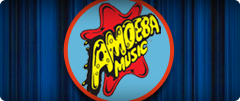 We are constantly hosting incredible free live performances, DJ sets, and signing events at each of our three stores. All ages are always welcome.
Our Next Show:
Hollywood
5/22 @ 6:00pm
Berkeley
2455 Telegraph Ave. Berkeley, CA 94704
There are no shows currently on the calendar.
Hollywood
6400 Sunset Blvd. Los Angeles, CA 90028

Daughter is a London-based trio who write dark, ethereal, and hauntingly beautiful songs showcasing a rich array of songwriting ideas full of soul, pure and unadulterated. Their highly anticipated debut album If You Leave is out now on Glassnote Records.
They play the Troubadour May 21 & 22.

Amoeba Hosts our Guest DJ series, ROTATIONS, every Friday Night!
Bobby Evans is the producer name of Los Angeles based visual artist Erin Garcia, his musical projects
include ESP and WIDOWS. As a DJ he is known for his intricate mixtapes that combine spliced vocal
samples with disparate tunes to create otherworldly narratives.

KPFK Radio presents a special book signing at Amoeba Hollywood with John Densmore, the drummer of the legendary band, The Doors, signing copies of his new book The Doors Unhinged. DJ Carlos Nino (KPFK/Spaceways) will be spinning some of John's favorite arists and classic Doors music!
Purchase the book at the event for admission to this special signing event – DENSMORE WILL SIGN 1 ADDITIONAL ITEM WITH PURCHASE OF THE BOOK.
A portion of the book signing proceeds will be donated to KPFK, People Powered Radio!
San Francisco
1855 Haight St. San Francisco, CA 94117

Oakland's own Shannon and the Clams celebrate the release of their latest album, Dreams in the Rat House (out May 21st on Hardly Art). From pop ballads to doo woppers, bomp stompers, punk rippers, country clippers, and some psych-o trippers, it's all R'n'R and it's all right there in the Clams' hooded velvet trick bag. Ya feel lucky, punk?

Join us from 2pm to 5pm on Saturday, May 25th as Amoeba and DJ Harry Duncan kick off Memorial Day weekend with an All Vinyl Special Edition of the Roots & Rhythm Series. Duncan's award-winning In The Soul Kitchen music mix -- with a wide variety of deep soul, funk, blues, jazz, and more -- will be featured on rare 45s and albums. There will also be some great ticket, vinyl, and CD giveaways.

Mikal Cronin's second album MCII (out now on Merge Records) is a sinfully catchy collection of power-pop tunes, perfect for scratching that Beatlesesque pop itch. Though he had an excellent first album and he plays bass for Ty Segall, MCII takes Cronin beyond second fiddle and puts him up front and center.

Also catch him at the Rickshaw Stop on May 25th.