Live at Amoeba: Upcoming Shows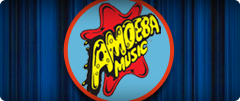 We are constantly hosting incredible free live performances, DJ sets, and signing events at each of our three stores. All ages are always welcome.
Our Next Show:
Hollywood
9/27 @ 5:00pm
Berkeley
2455 Telegraph Ave. Berkeley, CA 94704
There are no shows currently on the calendar.
Hollywood
6400 Sunset Blvd. Los Angeles, CA 90028
Tuesday September 27th 5pm

UPDATE 9/23 AT 11:49AM: Online tickets are sold out, but as of this update you can still get tickets with Blue Mountain pre-order in-store at Amoeba Hollywood (while supplies last).
Bob Weir will perform a special acoustic set at Amoeba Hollywood Tuesday, September 27 at 5pm to celebrate the release of his new album, Blue Mountain (out 9/30 on Columbia/Legacy Recordings/ROAR). Pre-order the new album beginning Friday, September 23 to attend the show AND receive a limited edition "Bob Weir - Live at Amoeba" poster and a digital download of Blue Mountain.
"A spirit of celebration radiates through Weir's voice." - NPR Music
Thursday September 29th 5pm

Anders Trentemøller celebrates his new album, Fixion with a live performance and signing at Amoeba. Fixion embraces the Danish artist's trademark melancholy and matures it into something uniquely atmospheric and darkly romantic.

Live at The Masonic Lodge at Hollywood Forever 9/28 + 9/29.
Friday September 30th 8pm

Wylie Cable is the founder of Los Angeles based Dome of Doom Records, an independent artist owned label that's been putting out new experimental and underground music over the past 5 years from many of LA's finest up-and-comers as well established beat scene veterans.

Join us for the return of the amazingly smart and hilarious DC PIERSON to the Amoeba auctioneer stage! He'll be auctioning off a crazy array of concert tickets, collectibles, gift certificates from our amazing neighbors (TRADER JOE'S, URBAN OUTFITTERS to name a couple..) and other things you never knew you had to have. As always, Amoeba matches all winning bids up to $1,000, which means we'll double the money going to benefit Rock The Vote.
Stay tuned for auction item preview... coming soon!
Wednesday October 5th 5pm

BANKS' new album, The Altar, comes out September 30th on Harvest Records - on CD, LP and Amoeba Exclusive Translucent Red Vinyl versions. Purchase your copy beginning 9/30 at Amoeba Hollywood to attend this special signing event. Free poster with purchase, while they last!
"This is me looking in the mirror and being present in the moment," she says. "Not being scared of change, and not being scared of my own strength and my own power."

Lindsey and Julie return to the Amoeba Hollywood stage to celebrate their newly release album, Femejism (Nevado Music). It's out now and they will sign copies of the album after their set (purchase your copy at Amoeba and bring your receipt with you to the signing).
San Francisco
1855 Haight St. San Francisco, CA 94117

Mike Cooley and Patterson Hood of Drive By Truckers play a special acoustic set to celebrate the band's new album, American Band (out September 30th on ATO Records, available on CD, vinyl, and red vinyl). Purchase your copy at Amoeba SF and get it signed after their set! Also catch Drive-By Truckers at The Fillmore with Lydia Loveless on October 6th and 7th.