Live at Amoeba: Upcoming Shows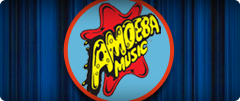 We are constantly hosting incredible free live performances, DJ sets, and signing events at each of our three stores. All ages are always welcome.
Our Next Show:
Hollywood
6/28 @ 6:00pm
Berkeley
2455 Telegraph Ave. Berkeley, CA 94704
There are no shows currently on the calendar.
Hollywood
6400 Sunset Blvd. Los Angeles, CA 90028

Broods, the brother/sister duo from New Zealand, celebrate their new album, Conscious (out 6/24 on Capitol Records), with a live set and signing at Amoeba Hollywood. Purchase your copy in-store at Amoeba Hollywood beginning June 24th to get it signed after their performance.

Director Nicolas Winding Refn and composer Cliff Martinez visit Amoeba, Hollywood to sign copies of The Neon Demon soundtrack. Purchase your copy on gorgeous double-vinyl or CD in-store at Amoeba on 6/30 to attend this event.
Nicolas Winding Refn's The Neon Demon, starring Elle Fanning, Jena Malone, Christina Hendricks and Keanu Reeves opens in theaters June 24.
San Francisco
1855 Haight St. San Francisco, CA 94117

Join VUM at Amoeba SF for a live set and signing of their third album, Cryptocrystalline (out now on their own label, Secret Lodge Recordings), on Friday, July 29th at 6pm!