Live at Amoeba: Upcoming Shows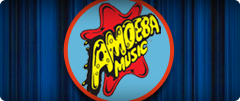 We are constantly hosting incredible free live performances, DJ sets, and signing events at each of our three stores. All ages are always welcome.
Our Next Show:
Hollywood
2/21 @ 6:00pm
Berkeley
2455 Telegraph Ave. Berkeley, CA 94704

Doomtree's P.O.S. celebrates his new album, Chill, Dummy (out now), with a live mini-set and signing at Amoeba Berkeley! PLUS - Amoeba is proud to premiere his new video for "Bully" (directed by Adam DeGross).
Performing 3/6/17 at Bottom of the Hill, San Francisco.
Hollywood
6400 Sunset Blvd. Los Angeles, CA 90028
Tuesday February 21st 6pm
L.A. shoegazers Froth celebrate their new album, Outside (Briefly) with a live show and signing at Amoeba Hollywood. Album comes out 2/24 on Wichita Recordings but will be available early for the in-store!
Wednesday February 22nd 6pm

Ryan Adams is celebrating the release of his new album, Prisoner, with a live performance at Amoeba Hollywood Wednesday, February 22nd at 6pm!
To Attend the in-store and receive limited-edition "Ryan Adams, Live at Amoeba" poster, purchase Prisoner on CD or LP starting Friday, February 17th in-store only at Amoeba Hollywood. While they last!
* In-store purchases only.
* 1 ticket per CD/LP, with a limit of 2 per person.
* Space is limited.
*This is a live performance only. There will be no signing/meet & greet happening after the show.
* There won't be a standby line for this event.
* Admission line for the show forms at 4pm on Feb 22nd.

Over 25 years of experience as a dj, promoter, producer, and all around horticulturalist on digging for beats and planting the musical seeds of rhythms and sounds in the Los Angeles music scene. DJ Daz brings you the best in Soul, Reggae, Hip Hop, Jazz, Funk, Deep House, and dance classics.

Meet Suicide Silence and get their new self-titled album (out 2/24 on Nuclear Blast Records) signed at Amoeba Hollywood Monday, February 27th at 5pm! Purchase your copy in-store only at Amoeba Hollywood beginning Feb. 24th to attend this special signing event! Space is limited.
Catch them live at The Observatory in Santa Ana on 2/24.
Tuesday February 28th 3pm

AMOEBA CELEBRATES ITS NEW ORLEANS LOVE on Fat Tuesday, February 28th with our annual FAT TUESDAY Mardi Gras celebration – featuring DJs and a parade with masks, beads and musicians.

Join us for the fun:
3pm - DJ Bennett kicking off the party jams
4pm - MARDI GRAS PARADE!!

Bring your horn or percussion and join us for our annual party procession to "When The Saints..." and share the cacophonous joy of Fat Tuesday. There will be BEADS and mayhem for the kids and big ones alike.

Amoeba will again donate a portion of the day's proceeds to two charities working to preserve the musical and cultural heritage of New Orleans: Tipitina's Foundation and New Orleans Musicians' Clinic
San Francisco
1855 Haight St. San Francisco, CA 94117