Live at Amoeba: Upcoming Shows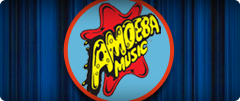 We are constantly hosting incredible free live performances, DJ sets, and signing events at each of our three stores. All ages are always welcome.
Our Next Show:
Hollywood
3/11 @ 6:00pm
Berkeley
2455 Telegraph Ave. Berkeley, CA 94704
There are no shows currently on the calendar.
Hollywood
6400 Sunset Blvd. Los Angeles, CA 90028

LA's prodigal sons return for a live show at Amoeba, Hollywood to play songs from their new album, Place In The Sun (out March 11th on Vanguard Records). They will sign copies of the new album after their set - purchase yours at Amoeba on 3/11 to get yours signed!
Place In The Sun is the eighth album by multi-genre, multi-cultural Grammy winning band Ozomatli, takes the band's street-party consciousness to new heights of eclecticism. Produced by the band and long-time friend, world renowned engineer Robert Carranza and featuring collaborations with the legendary Eurythmics guitarist Dave Stewart and Xandy Barry of WAX LTD, Place In The Sun is just the latest proof of the band's relentless vitality. Shifting gears from electro-cumbia to garage rock, hip-hop, and Pérez Prado mambo, Ozomatli infuses a DJ party mix with dynamic live band chops and attitude.

Meet Judy Collins and get your copy of her new CD/DVD, Live In Ireland, signed! Available for purchase 3/13 at Amoeba Hollywood only.
Folk icon and Irish American Hall of Fame inductee Judy Collin returns to the land of her ancestors with her new CD and DVD release, Judy Collins Live In Ireland. Filmed last fall at the historical Dromoland Castle in Ireland, this unforgettable live concert includes a mix of Judy's hits and traditional Irish songs plus duets with Mary Black, Ari Hest & more!
Signing is limited to first 150 purchasers. Limit of 2 copies per person please. Only "Live in Ireland" will be signed (no outside items).

Radius has rocked alongside noteworthy artists including; Daedelus, , Blu & Exile, Eliot Lipp, Thavius Beck, Jeremiah Jae, Mono/Poly, Maker, Dj Houseshoes, & Guilty Simpson. Radius is a founding member of two Chicago based groups; LAGOS & Beyond Luck. He is currently promoting a 7" Release on his own ETC Records, plus a second release from Beyond Luck on the groups BLM imprint.

Jose Rizo began hosting "Jazz on the Latin Side" on KLON (now KJazz) on January 6, 1990. He was intricately involved on KLON's "Latin Jazz Club Caravans" and served as a member of the Grammy's Screening committee for Latin Jazz.
SPECIAL TIME! Jose spins from 3pm - 4:30pm and will be introducing Kris Bowers and band for their 5pm in-store performance (presented by KJazz).

Pianist Kris Bowers is one of the newest and brightest lights on the jazz landscape and his Concord Jazz debut, Heroes + Misfits (out March 4th) is an ambitious debut album that position Bowers at the forefront of a talented sextet and showcases a musical and compositional style that – while clearly rooted in the jazz tradition – is also reflective of an eclectic musical age.
Presented by KJazz 88.1.

Jerome LOL's touring and DIY releases have been essentially non-stop, debuting his innovative "One Day" music series as well as multiple remixes for the likes of Classixx, Tomas Barfod, D33J, and more. With all this under his belt, Jerome LOL is set to make his official debut on Friends of Friends with the four-track EP "Deleted/Fool."

Mark Maxwell is the host of RISE on KPFK 90.7 FM (airing Sundays from Midnight to 3AM). RISE is a creative jazz celebration of African roots, social consciousness and spiritual transcendence.

Silver Lake's DJ Paul V. has been spinning eclectic, alternative tunes in the clubs since 1981.He's most well known as the co-creator of Dragstrip 66 and his "Neon Noise" mix show on Indie 103.1 FM, which is now heard Friday and Saturday nights at http://TheIndependent.FM

LeRoy Downs has been on the jazz scene for two decades. LeRoy started listening to jazz in his early college days. That love and passion for the music landed him a position as an overnight program host right here at what was once KLON in Long Beach and is now known world wide as KJazz, 88.1 FM KKJZ.
San Francisco
1855 Haight St. San Francisco, CA 94117

Carsick Cars is one of the most established indie rock bands in China. Their much-anticipated third studio album 3 (produced by Sonic Boom of Spacemen 3 and Hamish Kilgour of The Clean in New York) releases February 28th on Maybe Mars.

Also catch Carsick Cars later that night at The Night Light in Oakland (as Sick Car Sick for an improv set) and on March 12 at Brick and Mortar.

Railroad Earth's seventh full-length album, Last of the Outlaws (out now on Black Bear Records), aims to stake their claim as an alpha dog in the current Americana Folk-Pop scene. For a group who've always been difficult for journalists to place inside a stifling genre box, Last of the Outlaws proves to be the group's most direct artistic statement yet.

Also catch them at the Fillmore March 13th - 15th!

Join us at Amoeba SF from 5-7pm for another eclectic installment of our twice-monthly DJ series Mandala! This session, DJ Dirty Dice plays Post-Punk/No Wave jams, followed by DJ Byrdie spinning Lowrider Cruisin' Souldies.

Singer-songwriter Chuck Ragan (Hot Water Music) celebrates his new album Till Midnight (SideOneDummy Records) with a live set and signing at Amoeba San Francisco! Till Midnight once again confirms what Chuck Ragan's fans have known all along: that he's a deeply compelling songwriter and an effortlessly charismatic performer, as well as a true believer in music's ability to illuminate and inspire.

Also catch Chuck Ragan live at Slims on April 3rd and Great American Music Hall on April 4th.

Amoeba and Converse Rubber Tracks are proud to partner and present The She's -- born and bred San Francisco gals who create garage-pop beachy tunes that make you want to fast forward to summer. Join us for a live set and signing in celebration of their new EP Dreamers. Get a FREE split 7" of The She's & Social Studies at this very special in-store performance, only while supplies last!