Live at Amoeba: Upcoming Shows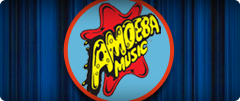 We are constantly hosting incredible free live performances, DJ sets, and signing events at each of our three stores. All ages are always welcome.
Our Next Show:
Hollywood
8/6 @ 6:00pm
Berkeley
2455 Telegraph Ave. Berkeley, CA 94704
There are no shows currently on the calendar.
Hollywood
6400 Sunset Blvd. Los Angeles, CA 90028

LA indie trio and our featured HomeGrown artist ViceVersa plays a free show and signs copies of their new EP, Da Ep Vol 2, at Amoeba Hollywood Thursday, August 6 at 6pm!
"... a band that can do a lot more than just punk - get ready for purified shreddery and then some." - L.A. Record

Natan H is an artist from Chicago and saw his debut release on Anton Zap's Ethereal Sound in early 2012, followed shortly after with a Various Artists record on Batti Batti that showcased his deep and imitable style.

Amoeba is excited to team up with the awesome folks at NerdMelt to bring you double the charity auction fun with Kumail Nanjiani (Silicon Valley. Portlandia. Adventure Time. The Meltdown w Jonah & Kumail. The Indoor Kids. The X-Files Files. Activist.@kumailn) and Emily V Gordon (former therapist; current writer; booker/producer of @meltdown_show; and cohost of @IndoorKids. @thegynomite)!! They will be auctioning off a vast and crazy array of cool stuff with ALL proceeds benefitting The Los Angeles LGBT Center in Hollywood and their youth programs.
a small sampling of items on the auction block:
** Concert tickets to see: My Morning Jacket, Raekwon & Ghostface Killah, the Low End Theory Fest + more
** Custom "Amoeba" Converse high tops (men's 9)
** Gift cards to Cleo's at The Bradbury,Trader Joe's, Urban Outfitters, Umami Burger
** Beatles gift pack, Led Zeppelin gift pack and tickets the Natural History Museum
** Signed music/movie items, collectables, toys
& much, mucho more...
Wednesday August 12th 6pm

The party-starting Colombian band visits Amoeba to play a special acoustic set and to sign copies of their new album, Amanecer (out now on CD and LP on Sony Latin). Their 2009 in-store performance is still one of our faves!
"… rolling, percussive beat of carnival in Baranquilla, hypnotically chiming guitars, and, best of all, the warm, reedy voice of Liliana Saumet. Saumet's vocals unfailingly humanize Bomba Estereo's layered electronic grooves." – Banning Eyre, NPR

Their new album, 1 Hopeful Rd. (Blue Note Records) will be available for purchase and signing after their set!
They play The Fonda on 8/12 and are playing alongside AC/DC on their Rock Or Bust Tour.
"… imagine James Brown singing lead for Led Zeppelin, and you'll get an idea of Vintage Trouble's muscular, in-the-pocket sound. – Rolling Stone

Sonic love travels in many dimensions – through visceral pathways of the senses, as a uniting force on dance floors everywhere, in movements spanning entire eras to unify – whether souls, states or nations.

Josh Cheon's love of underground 80s music pushed him to start Dark Entries in 2009, a record label specializing in re-issuing lost music from that time as well as contemporary bands referencing those analog sounds.

LA native Alex Ho a.k.a. JoJo Armani returns to his hometown after a brief stint away in Santa Barbara for uni. He's back and ready to play out some of his favorite records collected in the last couple of years.
San Francisco
1855 Haight St. San Francisco, CA 94117

JinnyOops! is an all-female rock trio from Japan composed of Mitsuyo Ishibasi, Chihiro Ishida, and Hitomi Futenma. The band is based in Osaka and they have played many festivals world-wide such as SXSW in Austin, the J-POP Summit Festival in San Francisco, and the Fuji Rock Festival in Japan.

Also catch them at this year's J-POP Summit Festival at the Fort Mason Center on Saturday, August 8th.