Live at Amoeba: Upcoming Shows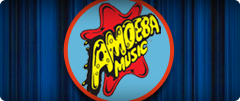 We are constantly hosting incredible free live performances, DJ sets, and signing events at each of our three stores. All ages are always welcome.
Our Next Show:
Hollywood
3/31 @ 6:00pm
Berkeley
2455 Telegraph Ave. Berkeley, CA 94704
There are no shows currently on the calendar.
Hollywood
6400 Sunset Blvd. Los Angeles, CA 90028

The band celebrates release date of their new album, Kintsugi, with a live performance at Amoeba Hollywood Tuesday, March 31 at 6pm!
Fans who purchase the CD, LP or cassette at Amoeba Hollywood starting 3/31 will receive pre-signed album artwork AND guaranteed admission to the live in-store performance. (In-store performance is open to the public but purchasers of the album will receive priority/guaranteed admission to the event).
- Limit of 2 signed copies/priority admission tickets per person.

Amoeba is happy to welcome back comedian, raconteur and jet-ski marathoner KURT BRAUNOHLER as he hosts our April Auction! All proceeds from the auction will go to fund the Kids Ride and Activities at the Los Angeles County Bicycle Coalition River Ride – happening Sunday, June 28th at the Autry Center in Griffith Park. More info on the rides happening and the FREE events for kids! http://la-bike.org/riverride
Join us to bid on:
- Crazy cool concert tickets to see: Interpol, Belle & Sebastian, Panda Bear + more!
- Gift certificates to The Arclight, Trader Joe's, Umami, Urban Outfitters + more...
- Passes to he 13th Annual Indian Film Festival
- Custom "Amoeba" Converse high tops
- Autographed items, collectables and more!

Celebrating release day of their new album, New Glow, with a live mini-performance at Amoeba Hollywood! Fans who purchase New Glow get a limited-edition LIVE AT AMOEBA poster pre-signed by Matt and Kim!
Matt and Kim, aka Matt Johnson (vocals/keyboards) and Kim Schifino (drums), have made an album of undeniably catchy beat-driven anthems with hooks that just don't stop.
Mark's newest, Uptown Special, is out now on CD and the LP version is out on April 7th! Purchase either version in-store at Amoeba Hollywood to get your copy signed after his DJ set.
- Signing space is limited to 200 fans – must show proof of purchase/Amoeba receipt for signing event.
- Signing will be limited to new album only.

Featured album artists include: Bruno Mars, Mystikal, Tame Impala's Kevin Parker & more with the majority of the album's lyrics written by Michael Chabon - Ronson's favourite living author.
San Francisco
1855 Haight St. San Francisco, CA 94117

Join San Francisco indie rock group Geographer for a live set and signing of their third full-length album, Ghost Modern (out now on Roll Call Records).