Live at Amoeba: Upcoming Shows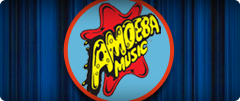 We are constantly hosting incredible free live performances, DJ sets, and signing events at each of our three stores. All ages are always welcome.
Our Next Show:
Hollywood
4/28 @ 6:00pm
Berkeley
2455 Telegraph Ave. Berkeley, CA 94704

Gurrumul is an Australian Aborigine from Elcho Island off the far north coast of the continent. Gurrumul sings almost exclusively in his tribal Gumatj dialect, spoken by no more than 3,000 people, yet he conveys to a wide audience of all cultures an intensity of feeling that breaks hearts while at the same time, flooding his listeners with joy; "The voice of a higher being," says Sting.

Also catch Garrumul at Sweetwater Music Hall in Mill Valley that night.
Hollywood
6400 Sunset Blvd. Los Angeles, CA 90028

The Weepies celebrate the release of their new album, Sirens, with a live performance and album signing at Amoeba Hollywood!
Purchase the album at Amoeba on 4/28 to get your copy signed AND you'll receive a special "Live at Amoeba" poster pre-signed by the band! (while they last).

Having grown up on his father's cinematic tastes of Mohammad Raffi and Asha Bhosle alongside my elder brothers early 80's college music of Talking Heads, The The and Kissing the Pink… all which became infused with his own love for both cinema and experimental music.

Celebrating their new cookbook, Donna Bell's Bake Shop, Pauley and Matthew visit Amoeba, Hollywood to sign copies and meet fans!
Space is limited for this special CA Book Store Day event – the first 100 people to purchase the book beginning Thursday, April 30th at Amoeba, Hollywood will get a ticket to attend the event. They will sign copies of Donna Bell's Bake Shop purchased at Amoeba Music only (No outside items/memorabilia please. Limit of 2 copies per customer for signing.)

Amoeba and Converse Rubber Tracks are proud to present Roses! Join us for a live set and signing at Amoeba Hollywood Thursday, April 23rd at 6pm. Get a FREE split 7" of LA Font & Roses & LA Font at their in-store performance, only while supplies last. Their brilliant EP, Dreamlover, is out now.
Catch them live: May 2nd at Non Plus Ultra and May 22nd at the Bootleg.
"... calls to mind '80s New Wave, with sprawling guitars, shimmering synths, and frontman Marc Steinberg's mellow vocals." - SPIN.com

Purchase your copy of their new album, The Waterfall, starting Monday, May 4th in-store at Amoeba Hollywood to attend the signing on 5/8. Signing is limited to the first 200 purchasers and the band will sign copies of The Waterfall only.
Recorded in Stinson Beach, CA, the album is steeped in the spirit of where it was made.
"Stinson Beach was so psychedelic and focused. It was almost like we lived on our own little moon out there. It feels like you're up in the sky." – Jim James

Jason James aka Force Placement is an up-and-coming house & techno DJ from West Los Angeles, CA. He hosts an online radio show called "Force Placement Radio" on RWD.FM every Tues night from 11-1AM and has a monthly residency at Hyperion Tavern's BLACK LODGE party alongside DJ Kosmik.

Dead Sara plays a live set and signs copies of their new album, Pleasure To Meet You. (out now on their own Pocket Kid Records label). Purchase your copy at Amoeba to get your CD or LP signed by the band after the in-store.

Drawing upon a deep background in hip hop, funk, soul, jazz and dance music, over the years MZA has fine tuned his own signature sound, one that's resonated well with b-boys, b-girls, and music aficionados of LA's eclectic underground.

Recently Photocall remixed Matthew Dear's 'You Put a Smell On Me' for Ghostly International, and self-released the fantasy disco single, 'Flying Tiger of Love.' Eli also runs The Escape Pod, a private electronic music studio in LA, and stays busy mixing records for various clients, most recently Sfire's new single on Germany's CockTail d'Amour label.

Vinyl junkie Josh McClintock has been Djing underground parties in Los Angeles since 1991. Hugely inspired by L.A.'s Doc Martin, SF's Wicked Crew, and SD's Mark Quark. Best known for his amazing acid house sets as well as his superb mixing and track selection....Josh can also be heard playing a wide spectrum of house music.
San Francisco
1855 Haight St. San Francisco, CA 94117

Members of The Damned, The Stray Cats, Guns N' Roses, and The Alarm have come together as Dead Men Walking, a super-group unlike any other. Join them for a free live show at Amoeba SF. Get their debut album album, Easy Piracy (out May 4th on Slimstyle), at Amoeba and get it signed.

Also catch Dead Men Walking later that night at Brick & Mortar Music Hall.

Amoeba and Converse Rubber Tracks are proud to welcome the violin-wielding art-rock band Everyone Is Dirty to the Amoeba SF stage!

Also catch them every Tuesday night in May at Amnesia.