Live at Amoeba: Upcoming Shows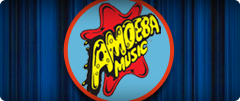 We are constantly hosting incredible free live performances, DJ sets, and signing events at each of our three stores. All ages are always welcome.
Our Next Show:
Hollywood
10/28 @ 6:00pm
Berkeley
2455 Telegraph Ave. Berkeley, CA 94704
There are no shows currently on the calendar.
Hollywood
6400 Sunset Blvd. Los Angeles, CA 90028

Celebrating his new album, Senzu-Rah, out 10/27 on Del Records with a live performance and CD signing at Amoeba. Purchase the CD at Amoeba starting 10/27 to get your copy signed after the performance.
Described as a fusion sound embracing hints of norteño, reggae, banda and metal, Senzu-Rah, is Caro's fourth studio album.
Friday October 31st 2:30pm

Celebrate Halloween at Amoeba Friday, October 31st! Join us for lots of spooky fun including our annual "Howl-o-ween" Dog Costume Contest, our DJs spinning Halloween music and candy for the kids! Amoeba Hollywood closes early on Halloween (8pm).
Saturday November 1st 4pm

SMILE! It's The November Charity Auction with Jimmy Pardo! Amoeba Hollywood welcomes back comedian Jimmy Pardo as our amazing guest auctioneer to raise funds for Smile Train.
Join us and bid on:
VIP tickets to see Conan show taping, concert tickets (Mike Birbiglia, Yo Gabba Gabba!, Blonde Redhead, Mac DeMarco + More!), collectibles, GIFT CERTIFICATES, signed cool stuff and much more!
Amoeba matches ALL winning bids up to $1000 so double the money you help raise goes to Smile Train.
Wednesday November 5th 7pm

Kicking off the Dubspot Selections guest artist series at Amoeba, DJ Rap spins a set and meets fans.
Charissa Saverio, a.k.a. DJ RAP, is an undisputed queen of the turntables who has been voted the number one female DJ in the world. She's been an ambassador for electronic music and DJ culture around the world and she has collaborated with artists such as BT, Eric Morrillo, Hans Zimmer, Hybid, and DJ Tydi.
Thursday November 6th 6pm

Celebrating their new album, Sargent Place (out 11/4 on Dine Alone Records). They'll play a live set and sign copies after the performance.
The sound of Josh Haden and Spain remains as evocative and timeless as ever on their new release. Sargent Place features Randy Kirk on keyboards and guitars, Matt Mayhall on drums and lead guitarist Daniel Brummel
Wednesday November 12th 7pm

Thavius Beck performs a live set as part of our Dubspot Selections guest artist series at Amoeba.
Thavius is an electronic musician/producer/programmer as well as an Ableton Certified Trainer who has worked with artists ranging from Nine Inch Nails to Saul Williams to singer/songwriter Skylar Grey. He is currently signed to LA-based label Plug Research, who released his most recent solo album, The Most Beautiful Ugly.
Wednesday November 19th 7pm

Dubspot Selections guest artist series at Amoeba concludes with a guest DJ set from Mike Parvizi.
Mike Parvizi is a music producer and multi-instrumentalist based out of Los Angeles. He is a co-founder of LA collective TeamSupreme, and 1/2 of the production duo Penthouse Penthouse, who recently completed a national tour with The Glitch Mob opening shows to sold out crowds. Penthouse Penthouse also performed at the 2014 Coachella Valley Music Festival.
San Francisco
1855 Haight St. San Francisco, CA 94117

Celebrate Halloween at Amoeba SF on Friday, October 31st! Our spooky spectacular begins at 2pm and every one is inBited. There's DJs, a costume contest, and candy for kids that roll through in costume all day too!
2pm: Join us for rockin' DJ sets of spooky tunes with DJs Ian, Jeff, and Andrew!
5pm: Costume Contest hosted by our very own Leatherface!
Got a crazy costume you've been dying to show off? You just might win an Amoeba gift certificate by entering our frightfully competitive costume contest on the Amoeba stage!
We close that evening at 7pm, so get in all your ghoulish shopping early.