Live at Amoeba: Upcoming Shows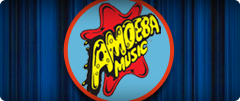 We are constantly hosting incredible free live performances, DJ sets, and signing events at each of our three stores. All ages are always welcome.
Our Next Show:
San Francisco
12/11 @ 5:00pm
Berkeley
2455 Telegraph Ave. Berkeley, CA 94704
There are no shows currently on the calendar.
Hollywood
6400 Sunset Blvd. Los Angeles, CA 90028
Wednesday December 11th 6pm

PLEASE NOTE - NEW DATE due to filming schedule.
Singer-songwriter and Golden Globe Award winning actress Katey Sagal celebrates her new album, Covered (out now on Entertainment One), with an in-store CD signing at Amoeba, Hollywood. Purchase your copy at Amoeba to attend this special pre-holiday signing!
Signing details/info:
- Must purchase CD at Amoeba (and have receipt/ticket) to attend the signing event.
- Katey will sign your copy of Covered and ONE additional item of fan's choice if desired. (Limit 2 CD purchase per person - with same ONE additional item signed per CD).
- Photos will be taken at the signing table with fans by Amoeba photographer and posted online for download post-event. No personal cameras/photography at the event.
- Space is limited – you may purchase your CD in advance of the event to guarantee admission.

Before a recent move to Los Angeles where he has been immersed in film acting, Garth spent two decades in San Francisco fanning the flames of conscious hell raising that existed there in generations past. Parties with his stamp include a coveted ten year residency at Come Unity, thirteen legendary years with the Wicked Sound System and more recently Back2Back, with right hand man Jeno. His sound is a radical fusion of Acid House, Space Disco & Psyche Rock.
San Francisco
1855 Haight St. San Francisco, CA 94117
Wednesday December 11th 5pm

Member of Sonic Youth (now in its 30th year), visual artist, writer, and producer Lee Ranaldo wants to teach you to play guitar! Join him at Amoeba Music in San Francisco for a free guitar clinic, discussion, and demonstration of his weapon of choice. As evidenced by his catalog of work – especially his newest album Last Night On Earth (out now on Matador, available on CD & LP) – Lee Ranaldo knows his way around a guitar. Inspired by time spent trapped in his apartment during Hurricane Sandy last fall, Ranaldo's new album with his band The Dust tackles themes of despair, rage and societal shift.

Also catch Lee Ranaldo and The Dust later that night at The Chapel.