Live at Amoeba: Upcoming Shows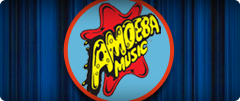 We are constantly hosting incredible free live performances, DJ sets, and signing events at each of our three stores. All ages are always welcome.
Our Next Show:
Hollywood
2/9 @ 2:30pm
Berkeley
2455 Telegraph Ave. Berkeley, CA 94704
There are no shows currently on the calendar.
Hollywood
6400 Sunset Blvd. Los Angeles, CA 90028

Join us as we celebrate the musical culture and heritage of New Orleans on Fat Tuesday, February 9th with our annual Mardi Gras celebration featuring DJs and a parade with masks, beads, floats and musicians.
2:30pm - DJ set kicking off the party with DJ Bennett
3:30pm - performance from CONGO SQUARE dancers and drummers (presented by PURISTA FUTURISTA MUSIC & BLACKBIRD DANCE COMPANY)
Followed by Amoeba's (in)famous FAT TUESDAY MARDI GRAS PARADE
Bring your horn or percussion and join us for our annual party procession to "When The Saints..." and share the cacophonous joy of Fat Tuesday. There will be BEADS and mayhem for the kids and big ones alike.
Wednesday February 10th 7pm

James Supercave celebrates the white vinyl indie-exclusive release of their new album Better Strange (Fairfax Recordings), with a live set and signing at Amoeba Hollywood. The CD and regular LP versions are out February 12th.
See them at Resident (downtown L.A.) February 11th.

The Brvtalist is a curator, promoter and DJ with a focus on mutated metropolitan culture. Through the website of the same name, The Brvtalist aims to expose music, fashion, art and more that all share the same dark, romantic allure.

Ian Brennan is a Grammy-winning record producer (ramblin' Jack Elliott, Bill Frissell), author, ethnomusicologist and globe-spanning lecturer. He visits Amoeba to spin a set of music and to sign his new book, How Music Dies (Or Lives): Field Recording and the Battle for Democracy in the Arts and also his Grammy-nominated Zomba Prison Project release.

Wayne Lyons has been a regular fixture in L.A.'s nightlife for over 3 decades. His music selection, mixing and programming skills have garnered him respect amongst L.A.'s top jockeys. Wayne Lyons invites you to dance to his beat.
Tuesday February 23rd 6pm

Miranda Lee Richards performs an acoustic set and signs copies of her new album, Echoes Of The Dreamtime (out now via London-based indie Invisible Hands Music).
Catch her full band set - live at The Satellite on Feburary 17th.

Amoeba Hollywood hosts our guest DJ series, ROTATIONS, every Friday night!
Patrick and Matt from Light In The Attic are doing a post-punk LITA DJ Set featuring the music of Lizzy Mercier Descloux, This Heat and more from their recent reissues (out now).
San Francisco
1855 Haight St. San Francisco, CA 94117

It's almost AMOEBAPALOOZA -- that magical time of the year when we here at Amoeba Music San Francisco join forces with fellow Amoebites to bring you the BEST variety show in all the land. Now in its mind-blowing 18th year, Amoebapalooza is happening on Sunday, February 21 at Brick & Mortar Music Hall (1710 Mission Street, SF). Admission is only $5 for the general public. Doors 8pm / show 9pm. 21+ only.