Live at Amoeba: Upcoming Shows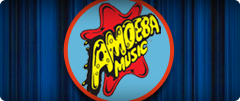 We are constantly hosting incredible free live performances, DJ sets, and signing events at each of our three stores. All ages are always welcome.
Our Next Show:
Hollywood
7/23 @ 7:30pm
Berkeley
2455 Telegraph Ave. Berkeley, CA 94704
There are no shows currently on the calendar.
Hollywood
6400 Sunset Blvd. Los Angeles, CA 90028

Two-time Grammy Award-winning Chicago rapper and actor Common releases his tenth studio album, Nobody's Smiling on July 22nd. The concept-driven project was executive-produced by No I.D.
- Signing is limited to one CD per person for the first 200 purchasers of the album.
- Fans may purchase Nobody's Smiling beginning July 22nd.
- Available as regular and deluxe edition CD.
- Signing line will form on Ivar side of Amoeba starting at 6pm Wednesday.

Joyce Manor celebrates their new album with a live set and signing at Amoeba Hollywood!
Hailing from the South Bay in Los Angeles, pop-punk outfit Joyce Manor will release a new album Never Hungover Again on July 22 via Epitaph Records.

Sons of Magdalene is a project started by Joshua Eustis of Telefon Tel Aviv in 2007. The earliest works are experiments for tape and orchestra, and the project has evolved to incorporate elements of synth pop, drone, and dance music as well.

After 15 years of writing, producing, and performing some of the most influential sounds in the Los Angeles underground funky soul scene with his band Breakestra and others, Miles "Music Man" Tackett has released his most personal, guitar-centric & soulful album yet - The Fool Who Wonders.
"Rich with sixties rock and R&B, canyon folk, psychedelia and blue-eyed soul." - Wax Poetics

The Muffs celebrate their new album with a live set and signing at Amoeba Hollywood!
Whoop Dee Doo comes out July 29th on Burger Records.
San Francisco
1855 Haight St. San Francisco, CA 94117

Seattle-based experimental hip-hop collective Shabazz Palaces plays live at Amoeba SF in celebration of the release of their second studio album, Lese Majesty! Buy a copy of Lese Majesty at Amoeba on the day of the in-store and get it signed.

Also catch Shabazz Palaces July 28 & 29 at The New Parish in Oakland.