Live at Amoeba: Upcoming Shows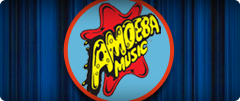 We are constantly hosting incredible free live performances, DJ sets, and signing events at each of our three stores. All ages are always welcome.
Our Next Show:
San Francisco
7/29 @ 6:00pm
Berkeley
2455 Telegraph Ave. Berkeley, CA 94704
There are no shows currently on the calendar.
Hollywood
6400 Sunset Blvd. Los Angeles, CA 90028

Born and raised in Los Angeles, Rose aka Rosie Bojangles does things her own way- from djing Lowrider Oldies Nights to Goth and Industrial parties to a monthly Smiths/Morrissey Night. Look out for her upcoming music podcast celebrating Los Angelinos and the current LA Renaissance entitled "Because We Must" which is set to debut early summer.

The Mystery Lights celebrates their new self-titled album with a live set and signing at Amoeba Hollywood! They are the inaugural release from Wick Records - the new rock imprint from our friends at Daptone.
Playing live at the Bootleg Theater July 30th!

Timo Ceniceros, AKA Gnome Beats began creating original music at at young age with a cassette deck, 4track recorder, guitar and a pair of 5 gallon buckets. Later in life Timo went on to study World Music at Cal Arts under the mentorship of influential guitarist Miroslav Tadic, but dropped out after a couple of years and ended up in San Francisco to explore the burning influences of Dub & Hip-Hop.

Join us for the return of Amoeba's prodigal son, Brently Heilbron - the original host of the Amoeba auctions! He'll be auctioning off a crazy array of concert tickets (KRAFTWERK, CULTURE CLUB + more!), collectibles, gift certificates from our amazing neighbors (TRADER JOE'S, URBAN OUTFITTERS to name a couple..) and other things you never knew you had to have. As always, Amoeba matches all winning bids up to $1,000, which means we'll double the money going to benefit Inner-City Arts in downtown Los Angeles.
Stay tuned for updates on auction items that will up for your bidding pleasure...

Nite Jewel kicks off our SUMMER SWEAT DJ series - happening every Sunday in August! Her new album, Liquid Cool is out now on Gloriette Records, Nite Jewel's own imprint on which she released her debut.

Purchase the new album, Home Of The Strange (Fueled By Ramen), in-store at Amoeba Hollywood on August 11th for guaranteed admission to see them play a special acoustic set.
See them live at The Greek Theater with Ra Ra Riot on October 21st!
In-store details:
- Guaranteed admission passes are limited to 4 per person.
- In-store purchases only – no phone/online purchases for in-store attendance.
- Limited to first 600 purchases.
- Guaranteed admission line for the show forms at 3pm on Ivar.
- Standby line forms on Sunset Blvd. at 3pm.
The show is free and open to the public but only fans who pre-purchase the album in-store at Amoeba Hollywood will receive priority / guaranteed admission.

LA drummer Derek James (The Entrance Band, Girls) can often be heard spinning 60's soul, R&B, and psych at Cinespia and FYF; you're always likely to find an eclectic variety of sounds and styles in his ecstatic-yet-vibey sets.

Garth's sound is a radical fusion of Acid House, Space Disco & Psyche Rock. He has produced 50+ records mostly on his own labels Grayhound and Golden Goose edits and remixed everyone from Tribe Called Quest, Faithless, Perry Farrell, Yabby You & Freeland. Bringing UK sound system culture to San Francisco in 1991, Wicked's lawless full moon beach parties ushered in an era of Acid House hysteria that ripped through the west coast and spread into the heartland.
The Album Leaf celebrates the new album, Between Waves (Relapse Records) with a live show and album signing at Amoeba Hollywood!
And see them live The Teragram Ballroom on Tuesday, September 27th - tickets on sale now at Amoeba.

David Orlando has been spinning reggae and post punk around Los Angeles for years, from the Dub Club to Punky Reggae Party. Catch his band Sex Stains and pick up their new album in September!
San Francisco
1855 Haight St. San Francisco, CA 94117

Join VUM at Amoeba SF for a live set and signing of their third album, Cryptocrystalline (out now on their own label, Secret Lodge Recordings), on Friday, July 29th at 6pm!

The Mystery Lights celebrates their new self-titled album with a live set and signing at Amoeba San Francisco! They are the inaugural release from Wick Records - the new rock imprint from our friends at Daptone.
Playing live at the Rickshaw Stop July 31st!