Live at Amoeba: Upcoming Shows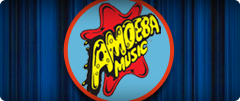 We are constantly hosting incredible free live performances, DJ sets, and signing events at each of our three stores. All ages are always welcome.
Our Next Show:
Hollywood
1/30 @ 8:00pm
Berkeley
2455 Telegraph Ave. Berkeley, CA 94704
There are no shows currently on the calendar.
Hollywood
6400 Sunset Blvd. Los Angeles, CA 90028

Ervin Arana caught his first break spinning back yard parties alongside DJ's such as Z-Trip, Music Man Miles and Sloe Poke. The relationships he built there would eventually lead to guest DJ appearances throughout LA & becoming a member of the legendary Root Down Sound System. Since Ervin has made a name for himself in the LA Nightlife scene and has also traveled the world fine tuning his "Soul Simple" style of spinning.
Anderson.Paak celebrates his new album, Venice, with an in-store performance and signing at Amoeba Hollywood.
Playing live at the Roxy on 2/15 with Nikko Gray, Andre Power and Mickey Taelor
"With its allusions to Low End Theory-styled electronic beats, chirpy radio pop and house, Brandon Anderson Paak's impressive, genre-blending debut, Venice, exemplifies R&B's post-Internet metamorphosis." - Rolling Stone
Thursday February 5th 6pm

John Oates celebrates his new DVD, Another Good Road (out 1/20) with a live performance and signing at Amoeba. Purchase your copy of the DVD at Amoeba, Hollywood beginning January 20th to be able to get your copy signed after his in-store performance on February 5th.
Another Good Road is John Oates' new release and comes out on DVD with bonus, live CD on PS Records /Warner Elektra, January 20th. Born from Oates' dedication to American roots music, the captivating special traces the various roads he's followed in his life, both literally and figuratively.
Another Good Road debuts as a TV special on high-definition music channel Palladia, January 24th at 9 PM and John plays live at Hotel Cafe on February 6th.

Michael Iveson is an Australian drummer for a wide range of recording artists ranging from Gotye, Sally Seltmann, Lo-Fang, Josh Pyke, Kimbra, Lior, Bertie Blackman & more!
Saturday February 7th 4pm

The amazing performance artist , comedian, writer, TV actor, cultural commentator and rapper, Kristina Wong will be auctioning off a bounty of awesome items - with all proceeds from the auction going to Tipitina's Foundation and the New Orleans Musicians' Clinic to support the great works they do with artists in and around New Orleans. Kristina is one of Salon.com and Alternet's "10 Best Moments in Political Comedy."
Join us to bid on collectables, concert tickets, gift certificates to local hot spots and much more... stay tuned for what's on the auction block!
Tuesday February 10th 6pm

LA's Prima Donna celebrate the release of their new album, Nine Lives and Forty-Fives (out 2/10 on Alive Naturalsound), with a live set and signing at Amoeba Music, Hollywood! Catch their hooky, punked up live set and purchase the album at Amoeba to get your copy signed after their performance.

Following three years of international touring and recording with Soundgarden/Audioslave front-man Chris Cornell, Jason recorded and toured with Vertical Horizon. In 2010 he began touring with punk rock icons the New York Dolls, then was enlisted by Marilyn Manson during the recording of his Grammy nominated "Born Villain" album.
Wednesday February 18th 6pm

Fullerton's legendary punks, Adolescents, celebrate their new album with a live set and signing at Amoeba, Hollywood. La Vendetta... è un piatto che va servito freddo comes out February 10 on Frontier Records.
The band will sign copies of the new album purchased at Amoeba. With album purchase fans may get ONE additional item signed by the band.

Christopher Allis (aka Topher) is a Los Angeles based drummer and percussionist. His live & studio recording credits include Deana Carter, Denny Laine (of Wings), Vox Lumiere, Circe Link, Jesse Macht as well as film, TV and commercial music for anything and everything imaginable.

Matt Starr is a Los Angeles-based rock drummer. His credits include Mr Big, Ace Frehley & Beautiful Creatures. When not on the road Matt spends his time with his family & listening to his 2000+ vinyl collection. His first concert was KISS in 1979.
San Francisco
1855 Haight St. San Francisco, CA 94117

Amoeba and Converse Rubber Tracks are proud to present local power-pop rockers Cocktails! Join us for a live set and signing of their debut album, Adult Life. Get a FREE split 7" of Cocktails & Windham Flat at this very special in-store performance, only while supplies last.
Saturday February 7th 4pm

LA-based rock rebel Hanni El Khatib melds his garage sensibilities with everything from R&B to glam to hip-hop on his new album Moonlight (out on now on Innovative Leisure, available on CD & LP). Catch him at Amoeba SF for a live show and signing. Also playing with Dr. Dog at the Fox Theater on February 12th.
Wednesday February 11th 6pm

One of the only rock bands today led by four singers/songwriters, Milo Greene brings their intricate vocals and groove-heavy sound to their second album Control (out on January 27th, available on CD & LP) and to the Amoeba SF stage for a live performance and signing.
Also see them later that night at the Independent.