Featured Videos
Oct 5, 2013 3:00 PM
san-francisco
British folk rock hero, Billy Bragg revisited his roots live at Amoeba San Francisco with these four songs from his debut album, Life's a Riot with Spy Vs. Spy.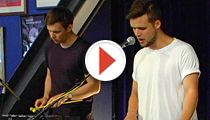 Sep 3, 2013 6:00 PM
hollywood
British rock trio, White Lies played a scaled back acoustic version of "First Time Caller" from their latest album, Big TV.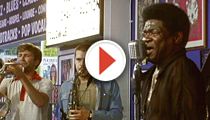 Aug 25, 2013 5:00 PM
hollywood
The ever soulful Charles Bradley & His Extraordinaires blew the doors off Amoeba Hollywood with this knockout performance. Bradley moves, shakes, struts, grunts, shouts and above all reaffirms that real soul music is alive and well.
View All Videos
Saturday April 19th 10:30am
Berkeley
Saturday April 19th 10:30am
Hollywood
Saturday April 19th 11am
San Francisco
Thursday April 24th 2pm
San Francisco
Thursday April 24th 6pm
Hollywood