Featured Videos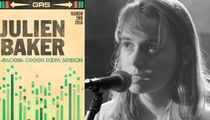 Mar 2, 2016 12:00 AM
hollywood
Julien Baker brought only her guitar and her heartbreaking songs all the way from Memphis, Tennessee to the Amoeba Green Room for this excellent performance. All of three songs are available on her debut album Sprained Ankle out now on 6131 Records.
Mar 24, 2016 6:00 PM
hollywood
Watch Whittier's Plague Vendor tear up Amoeba Hollywood with a raucous set of songs from their latest album, Bloodsweat.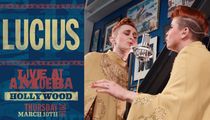 Mar 10, 2016 6:00 PM
hollywood
Crackling with the luminous vocal harmonies of Jess Wolfe and Holly Laessig, Brooklyn indie pop band Lucius graced Amoeba Hollywood with the sublime sounds of their latest album, Good Grief. Check out the video.
View All Videos
Friday July 29th 6pm
San Francisco
Sunday July 31st 2pm
San Francisco
Tuesday August 2nd 6pm
Hollywood
Saturday August 6th 4pm
Hollywood