Featured Videos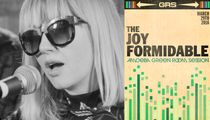 Mar 29, 2016 4:27 PM
hollywood
The Joy Formidable play an intimate acoustic mini-set in the Amoeba Hollywood Green Room. Watch it here.
Mar 24, 2016 6:00 PM
hollywood
Watch Whittier's Plague Vendor tear up Amoeba Hollywood with a raucous set of songs from their latest album, Bloodsweat.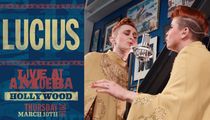 Mar 10, 2016 6:00 PM
hollywood
Crackling with the luminous vocal harmonies of Jess Wolfe and Holly Laessig, Brooklyn indie pop band Lucius graced Amoeba Hollywood with the sublime sounds of their latest album, Good Grief. Check out the video.
View All Videos
Tuesday August 2nd 6pm
Hollywood
Friday August 5th 8pm
Hollywood
Saturday August 6th 4pm
Hollywood
Sunday August 7th 2pm
Hollywood
Thursday August 11th 5pm
Hollywood