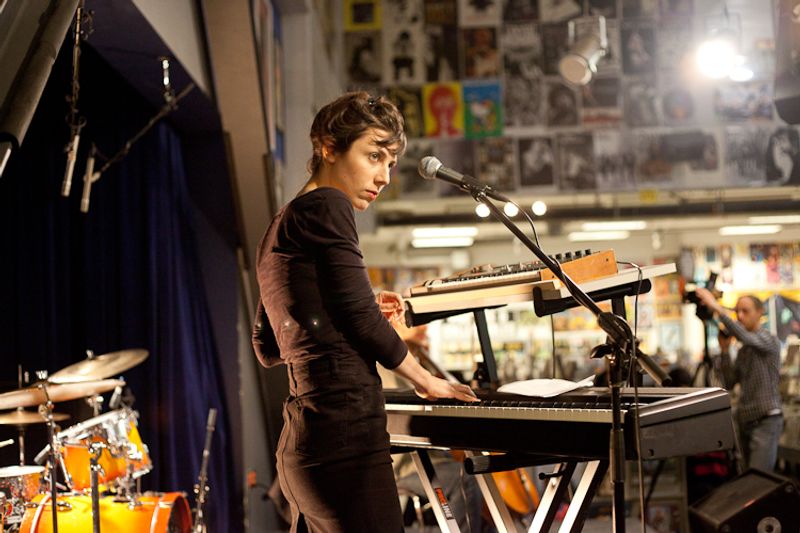 I interviewed performer Julia Holter a while back, last year when she played at Amoeba Hollywood upon the release of her album, Ekstasis. Now the CalArts-bred experimental pop artist is back with a new album, Loud City Song (available on CD or LP), and it's one of the year's best, combining cerebral electro-pop and neo-classical orchestration, with a piano-based, singer-songwriter heart. Read our conversation below about Joni Mitchell, TLC and the vastness of L.A. Make sure to check out Loud City Song and see photos from her performance here.
Me: Were you always able to sing growing up, and who were some of your singing idols?
Holter: I didn't sing much until I was—well I sang in secret—and when I was like 15, I started listening to Joni Mitchell a lot, like her later stuff that's really cool, not just the early, folk stuff, but the weirder stuff.
Me: Like her jazz records?