No Age Announce New Album
Beloved L.A. noise pop duo No Age are releasing a new album Aug. 20 called An Object (Sub Pop), their first since 2010's Everything in Between. The new album was recorded by the band at Gaucho's Electronics in L.A. with collaborator Facundo Bermudez. No song has been released from the album yet; we'll have it up here as soon as they do!
The tracklist is as follows:
1. No Ground
2. I won't Be Your Generator
3. C'mon Stimmung
4. Defector/ed
5. An Impression
6. Lock Box
7. Running From A-Go-Go
8. My Hands, Birch and Steel
9. Circling With Dizzy
10. A Ceiling Dreams of a Floor
11. Commerce, Comment, Commence
Best Coast Announces Tour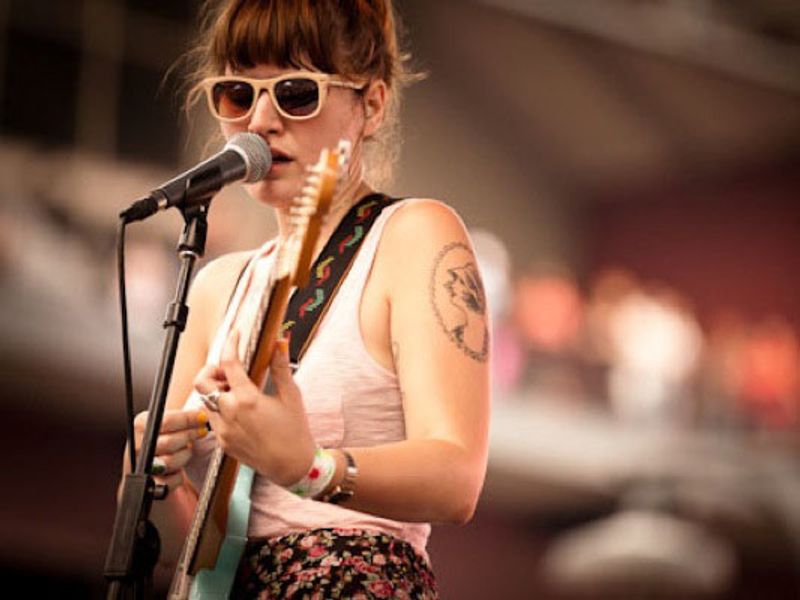 Best Coast have announced a new tour, and true to form, they'll be playing with excellent bands such as Bleached, Lovely Bad Things and Guards. They'll hit the Fillmore Aug. 15, Big Sur's Henry Miller Library Aug. 16 and L.A.'s The El Rey Aug. 17, all with Bleached (the rest of Best Coast's tour dates can be found on their site.). They'll be debuting songs from their upcoming EP, which has no title or release date announced as of yet, but we'll keep you posted. If you were one of the lucky ones to pick up their recent "Fear of My Identity" b/w "Who Have I Become" Record Store Day 7", perhaps you'll hear those excellent songs too, in addition to those off last year's Jon Brion-produced The Only Place. Read my recent interview with Bleached here, last year's interview with Best Coast here, and check out Best Coast's entry into the Webby-winning "What's In My Bag?" below.