Starting a record collection? Or trying to round out the one you have? Here's a list of 100 records, in alphabetical order, that most people can agree are essential listens. I picked based on two criteria: essentialness and availability. If there's no reasonable way you can pick up the album in store at any given time (and for under $40), it's not on there. If you'd like to head straight to shopping, check out this handy feature at our online store. Enjoy!

The Allman Brothers Band – Live At Filmore East (1971)
Hear pretty much the best guitar playing ever.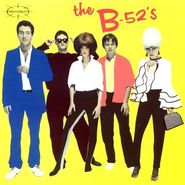 The B-52's – The B-52's (1979)
A crash landing of alien surf riffs, sci-fi trash nostalgia and punk attitude that sounded like nothing before it and doesn't sound like anything since.