It feels like summer's already here, but there are still plenty of great releases lined up for the tail end of this spring. Here are 10 we're looking forward to that you can preorder now.
The Roots - …And Then You Shoot Your Cousin (LP, CD)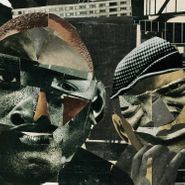 Out May 19
Before they were Jimmy Fallon's house band, The Roots were one of the most dynamic and socially conscious groups in hip-hop. "When the People Cheer" reminds us of how great they are as pure rappers, and it's got a cool stop-motion video to boot.