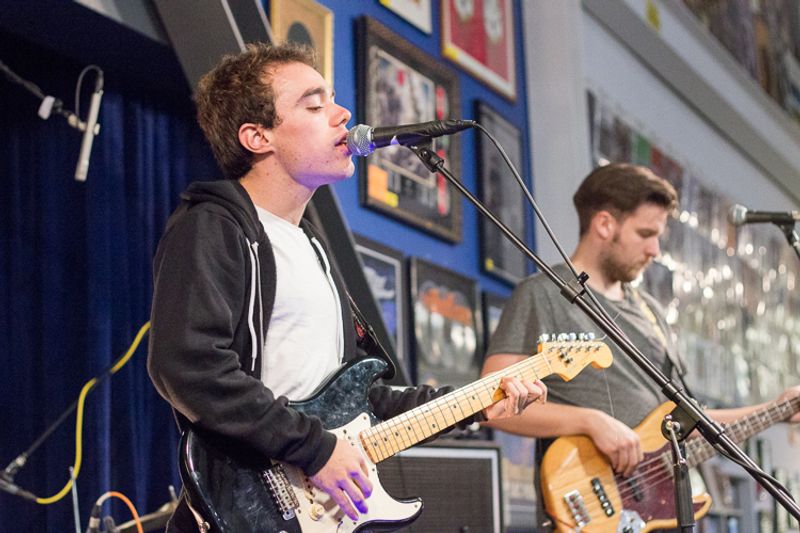 Avi Buffalo has the feel of an old school indie rock band that's been around for years. When they took the stage at Amoeba Hollywood Sept. 17, confidently launching into the crisp "So What," from the band's new album, At Best Cuckold, it felt like seeing a veteran band working through a set of new tunes and old classics, despite that it was only the band's second album, and 23-year-old frontman Avi Zahner-Isenberg wasn't even old enough to legally drink when their first was released.
Of course, there are a few tell-tale signs of the Long Beach-born band's relative age—namesly, Zahner-Isenberg's boyish falsetto, sneaking naughty bits into otherwise mature-sounding songs ("my boner pressed up to your chest," it at least sounds like he sings over tasteful country-rock jangle on "Memories of You"). Off-color moments like this are scattered throughout the excellent At Best Cuckold, which has a more demure feel than its self-titled predecessor but whose lyrics are riddled with strange characters and surreal moments.
I caught up with Zahner-Isenberg to talk about At Best Cuckold, released four years after its predecessor, and his recording process in general.