Our next charity auction will be hosted by OC Weekly's Gustavo Arellano on Saturday May 3 at 4 p.m. at Amoeba Hollywood, after which he'll spin records for a "Tres De Mayo" DJ set.
Bid on concert tickets, gift certificates, collectibles and more. Proceeds will go toward Sweet Relief Musicians Fund, which provides financial assistance to career musicians struggling to make ends meet while facing illness, disability or age-related problems. Amoeba will match winning auction bids up to $1,000.
Some of the items in the May 3 auction will include:
-Two tickets to Tacolandia, the taco fest happening June 28 in Downtown L.A.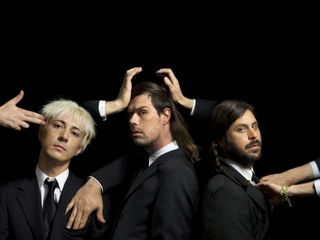 Liars
-Two tickets to American Idiot, the play based on the Green Day album of the same name, plus water bottles, T-shirts and other Green Day stuff. Read more about that show here.