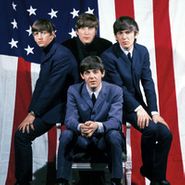 $199.98
Currently Unavailable
Artist:
The Beatles
Genre:
Rock
Release Date:
01/21/2014
Label:
Capitol
Catalog Number:
1964502
Recording:
Studio
Length:
Format:
CD
Note:
13 CD box set THE U.S. ALBUMS
The Beatles' U.S. albums included different track lists, song mixes, album titles, and art than the UK versions. This box set includes the following titles:
(Disc 1) MEET THE BEATLES!, (Disc 2) THE BEATLES' SECOND ALBUM, (Disc 3) A HARD DAY'S NIGHT [ORIGINAL MOTION PICTURE SOUNDTRACK], (Disc 4) SOMETHING NEW, (Disc 5) THE BEATLES' STORY, (Disc 6) BEATLES '65, (Disc 7) THE EARLY BEATLES, (Disc 8) BEATLES VI, (Disc 9) HELP! [ORIGINAL MOTION PICTURE SOUNDTRACK] , (Disc 10) RUBBER SOUL, (Disc 11) YESTERDAY AND TODAY, (Disc 12) REVOLVER, (Disc 13) HEY JUDE.
Also included is a 64-page booklet which includes a new essay examining the U.S. albums and their historical significance, written by American author and television executive Bill Flanagan.
The U.S. Albums [Box Set] (CD)
The Beatles
Currently Unavailable
$199.98
SHIPS FREE
in U.S.
Overall Rating
0 Submissions